---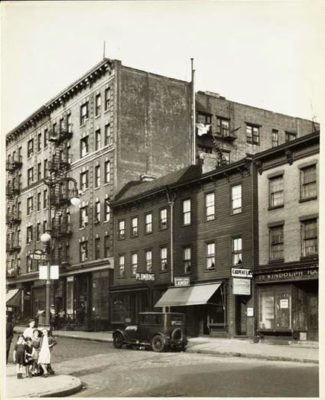 Broadway, the 13-mile road that began as an Indian trail and grew to define the city, is synonymous with greatness in Harlem, New York.
Old Broadway is actually a leftover piece of another street. This lane runs from 125th to 129th Streets (see above in 1932) just east of the real Broadway.
"Why the few blocks of Old Broadway were left no one knows exactly, but probably because the wiping out of the thoroughfare, with many of its old houses, would have entailed unnecessary hardship upon the residents," explains a 1912 New York Times article.
Vestiges of rural Manhattan remained through the 1930s. "For nearly a block, on the west, huge signs hide a bit of raised, rocky ground — pasture, no doubt, for goats in days gone by," states another Times piece from 1930.
Via source
Related Articles
---