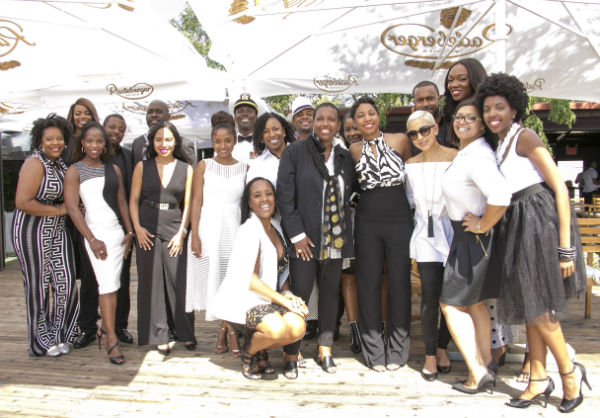 New York Urban League (NYUL) hosted the 2nd annual Black and White Champagne brunch at La Marina NYC Saturday, September 17th, 2016.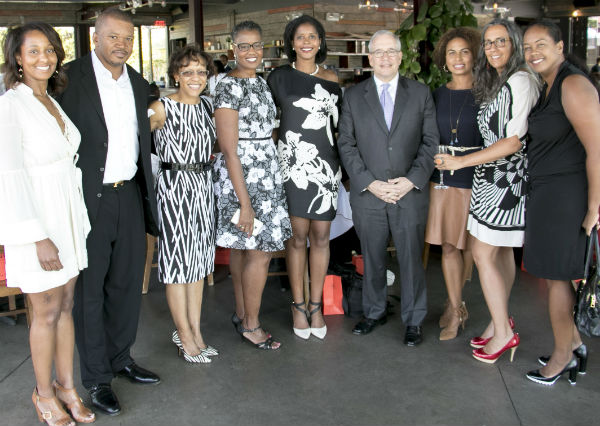 Over 150 guests attended this year's brunch hosted by Tai Beauchamp, TheTaiLife.com and a good time was had by all. NYUL awarded women leaders in STEM and social justice and an emerging leader was announced on the spot. The honorees were Lisa Gelobter, White House Chief Digital Officer; Tanya Menendez, Maker's Row Co-Founder and CMO; Tamika Mallory, Justice League NYC and Ousman Laast, Special Assistant, NY Senator Kirsten Gillibrand, Civics and Economics Co-chair, New York Urban League Young Professionals (NYULYP). Manhattan Borough President, Gale A. Brewer made remarks focusing on the local economy and NYC Comptroller Scott M. Stringer attended the cocktail reception and congratulated all of the honorees and the board on the successful event.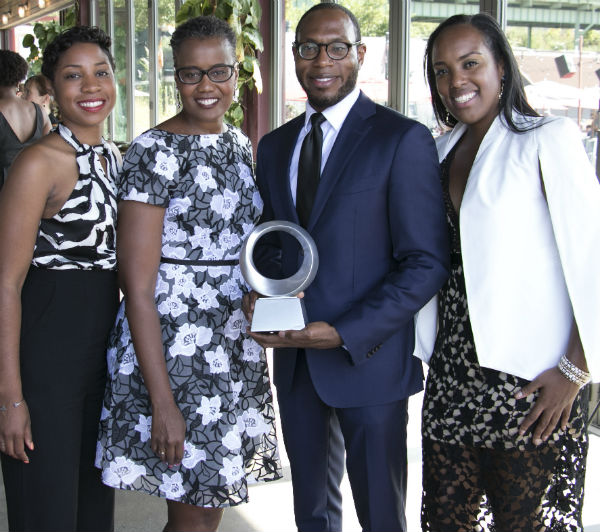 Arva R. Rice, President and CEO, NYUL reflected on learnings from a past trip to South Africa and recent trip to Israel saying that "We need people to be the heroes the children of New York need…we need to be the ones to go hard for black people. If not us, then who?"
"We need to start preparing them (children of color) right now. We need to engage unrepresented groups in the Nation's STEM workforce to provide pathways to the rewarding and remunerative careers", proclaimed Lisa Gelobter upon accepting the Educational Excellence in STEM Award. As Tanya Menendez accepted her STEM award she shared an American story about how we have built and will continue to build this country. "My father worked in the factories that built the silicon of Silicon Valley. Now, me and my team are on a mission to save factory job, create factory jobs here in America", says Tanya Menendez.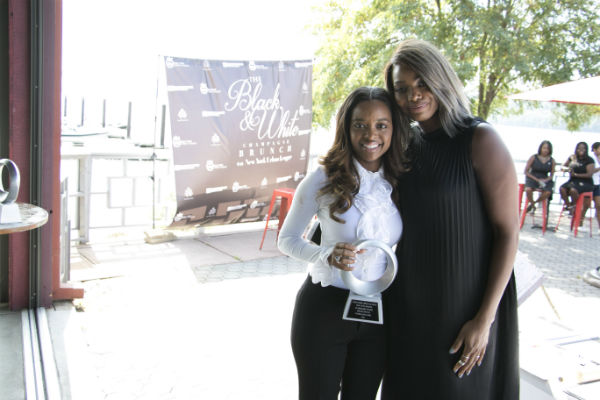 Tamika Mallory, Justice League NYC was the recipient of the Civil Rights Leadership Award. "We need to do more than 'check the box' for social justice but work to make change in ways that can be uncomfortable. This honor is not for me. The honor just means that someone recognizes OUR collective work. Now we have to continue to push this thing forward."
The Black and White Champagne Brunch host committee provided integral support in carrying the message about the work of the New York Urban League and how fundraising from the brunch further benefits the mission of NYUL.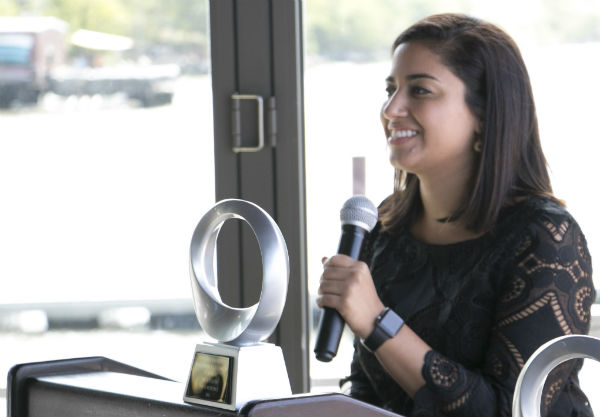 Other highlights included awarding Ousman Laast, NYULYP the Emerging Leader Award. Mr. Lasst has been a NYULYP member for 4 years serving as an active Civics and Economics member and Chair from 2015-2016. During the VIP cocktail reception Harlem Haberdashery held a fashion presentation, there was live music provided by the Kenneth Alston Band and live hand rolled cigars by Papa Juan Cigars. During brunch, guests also enjoyed a special performance by Moeisha McGill, cast member from "The Color Purple – The Musical".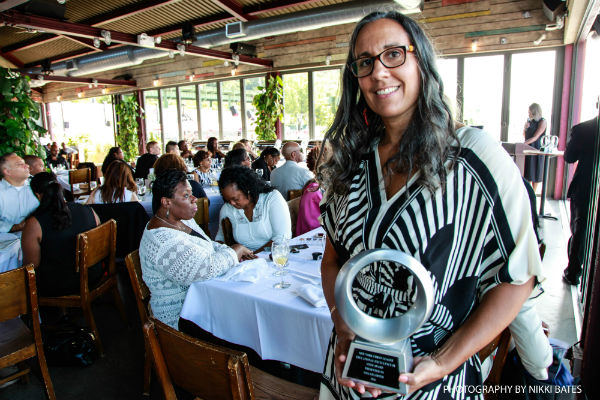 President and CEO Arva Rice was quoted as saying "this year's black and white brunch marks a new tradition for the New York Urban League; we wanted our attendees to really connect with the founding cause of the NYUL and our continued call for unity and inclusiveness in our communities and institutions". NYUL thanks champagne brunch sponsor Enterprise, brunch partner Harlem Haberdashery and supporters, Infor, WABC-NY, Carmen Rita Wong, AARP, Miss Jessie's and L'Oreal.
Photo credit: 1) The New York Urban League Black & White Champagne Brunch Host Committee. 2)  Carole Lakin, Enterprise Holdings; Matt Middleton, NYUL Board, Sweeny, Johnson & Scates, LLP; Gail L. Moaney, NYUL Board, Director, Finn Partners; Arva R. Rice, NYUL; S. Jeanine Conley, NYUL Board, Littler Mendelson; Scott M. Stringer, New York City Comptroller; Keisha Sutton James, Inner City Broadcasting; Lisa Gelobter, U.S. Department of Education; Alicin Williamson, The Raben Group. 3)  Gremesha Crump, VP, NYUL Young Professionals, Arva Rice, President/CEO, NYUL, Honoree – Ousman Laast, Civics/Economics Co-chair, NYUL Young Professionals and Erika Beckles, President of the NYULYPs. 4) Honoree – Tamika Mallory, Justice League NYC and Host Tai Beauchamp. 5) Honoree – Tanya Menendez, Maker's Row Co-Founder and CMO. 6)Honoree – Lisa Gelobter, The White House Chief Digital Officer, Department of Education.
Related Articles