---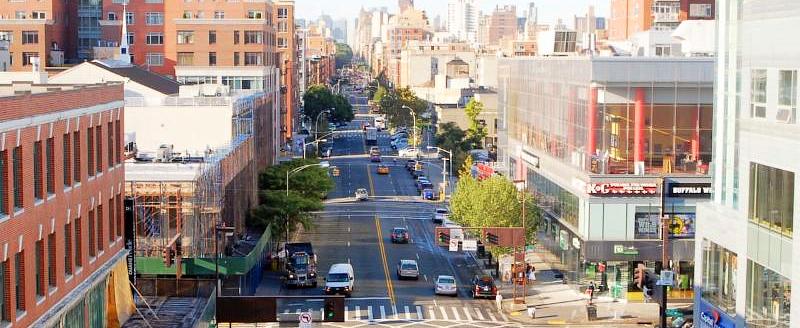 New York University Tandon School of Engineering, in partnership with New York City Cyber Command, today launched the New York Cyber Fellows, a unique, affordable online cybersecurity master's degree program.
The program designed in conjunction with leading New York City employers to address the acute shortage of highly trained technical professionals in the city and nation.
The NY Cyber Fellows program answers a call from Mayor Bill de Blasio's New York Works initiative to add 10,000 cybersecurity experts to the city's workforce within a decade. The program offers scholarships of as much as 75 percent of tuition to U.S. residents, bringing the total tuition to $15,000 for the entire program—lowest of any cybersecurity master's degree program in New York City. Applications are now open and the deadline to apply for the fall semester is May 1, 2018.
"A more affordable degree in this field means more New Yorkers will develop the skills to defend our digital city and land a great job. We're proud to work in partnership with NYU's Tandon School to launch the program this fall and I encourage New Yorkers to apply now," said Mayor Bill de Blasio. "This is exactly the kind of program New York needs to attract companies in this fast-growing sector, and to help New Yorkers compete for those good jobs."
NYC Cyber Command (NYC3), the agency that leads the City of New York's cyber defense efforts, will offer Cyber Fellows access to the NYC3 Cyber Range—a virtual laboratory with realistic simulation for hands-on training and development.
"The Cyber Range will expose students to simulation, testing, and research into a wide range of security and technology concerns associated with securing one of the largest digital cities in the world," said Geoff Brown, New York City Chief Information Security Officer and Head of NYC Cyber Command. "We're proud to support a program that opens up a career in cyber defense to more students, allowing the next generation of cyber professionals to better resemble the diversity of the society they will be charged to protect."
To shape the program, NYU Tandon elicited curriculum recommendations from NYC Cyber Command and leading sectors of the city's economy. Business partners include Blackstone, Bridgewater Associates, EY LLC, Goldman Sachs, IBM Security, Jefferies, Loki Labs, Morgan Stanley, and Synack.
As part of Mayor de Blasio's New York Works plan to create 100,000 good paying jobs in the next decade, the Administration is working to establish New York City as the next global hub for cybersecurity. With a $30 million investment towards training New Yorkers, academic R&D, and the first business 'accelerator' dedicated solely to early-stage cybersecurity firms in New York City, the City will create 3,500 good-paying jobs and catalyze another 6,500 in the industry. Critical to the City's efforts to seed a cybersecurity ecosystem are public and private partnerships like NY Cyber Fellows that can help give New Yorkers the tools and opportunities they need to join the industry.
"Perhaps the most important element of the New York Cyber Fellows program is the way it will reflect our collaboration with influential New York employers including NYC Cyber Command to ensure students get the precise hands-on education they need," said Professor Nasir Memon, founder of NYU Tandon's cybersecurity program and Associate Dean for Online Learning. "The NY Cyber Fellows will work on real-world problems and get unprecedented access to our city's job market."
"Growing our cybersecurity industry is critical to the de Blasio Administration's plan to create 100,000 good-paying jobs over the next ten years, a goal that cannot be accomplished without preparing New Yorkers with 21st century training and skills," said NYCEDC President and CEO James Patchett. "NYU's Cyber Fellows program will open the door for many New Yorkers looking to join a growing and high-paying industry, while building a talent pipeline that will keep New York City a leader in cybersecurity for years to come. NYCEDC has been making a big push to advance the cybersecurity industry through our CyberNYC initiative, and we thank both DoITT and NYU Tandon for building on these important efforts."
New York City reports it is already home to more than 6,000 cybersecurity jobs and that local businesses are eager to add more. If the demand for cybersecurity jobs keeps pace with the recent trend line and growth of other major hubs of activity, New York City estimates it will need more than 10,000 additional cybersecurity professionals over the next ten years. Educating new experts – rather than hiring from outside the region – is key to solving the local shortage because the city competes for talent amidst a global drought: There are already some 200,000 unfilled jobs nationwide, and the shortfall is expected to climb to 1.8 million worldwide by 2022.
Other novel elements of the NY Cyber Fellows program include:
Exclusive access to speakers, events, and mentorships provided by business partners and NYC Cyber Command. The advising institutions will also offer internship and employment opportunities, and capstone projects will link student research projects to these institutions.
Year-round, around-the-clock access to the Capture the Flag (CTF) and other challenges developed for Cyber Security Awareness Week (CSAW), the giant worldwide cybersecurity games founded by NYU Tandon. Such games are widely used for education and by employers to find the most skilled applicants.
Access to Synack's crowd-sourced penetration testing challenges to build the offensive skills valued by employers—an element of the offensive security skills long recognized as a cornerstone of NYU Tandon's cybersecurity education.
"The New York Cyber Fellows program continues NYU Tandon's long history of actively working with our community to solve its most pressing societal problems – and few problems are as pressing in the 21st century as digital security, especially for New York City as the financial and media capital of the world," said NYU Dean of Engineering Katepalli R. Sreenivasan. "Over the years, we have helped the City engineer building codes, train firefighters to combat high-rise conflagrations, and develop and maintain our power grid. Today, NYU Tandon is proud to add our experience to securing our personal and collective digital futures as we continue to educate a larger and larger community of experts in the field."
Richard A. Falkenrath, Chief Security Officer, and Tom Ostebo, Deputy Chief Security Officer at Bridgewater Associates LLP, said: "The Security Department at Bridgewater Associates is honored and excited to partner with the NYU Tandon School of Engineering on their Cyber Fellows Master's Degree Program and support students in helping to advance their knowledge and careers in cybersecurity."
M.J. Vaidya, Principal at EY, said: "As someone who has focused on this area for several years including as an educator, I am very excited to see the launch of this program. As our government and businesses focus on digital enablement and implement solutions that results in increased collection of sensitive data and/or connected IoT products, security risk management becomes a fundamental requirement. To that end, the New York Cyber Fellows program is helping address a critical cyber talent shortage and at the same time providing growth opportunities for working professionals."
Bill McDonald, Director of HR, IBM Security, said: "Cybersecurity threats currently pose one of the greatest challenges to our businesses, personal data, and society at large, and it's more important than ever to create a talent pipeline that can keep pace. It's essential that the cybersecurity experts working in the field today join forces with educators to ensure that the next generation of cyber defenders are equipped for today's rapidly evolving cybersecurity landscape. Partnerships like this are a great way to connect training and curriculum with the real-world knowledge and skills needed for the modern security workforce."
Jerry Brady, Global Chief Information Security Officer, Morgan Stanley, said: "We are delighted to provide our expertise and support to the New York Cyber Fellows program to educate the next generation of cyber security leaders. In light of the rapid evolution of the cybersecurity landscape, it's the joint responsibility of our industry to ensure we invest in world class talent to help safeguard our business, clients and assets."
Tom Brennan, Member of the Global Board of Directors of the Open Web Application Security Project (OWASP), said: "The OWASP Foundation supports the mission of raising visibility for software security and applauds the efforts of NYU locally and globally."
Jay Kaplan, CEO and Co-Founder of Synack, said: "The epidemic of cybercrime is one of the most critical issues governments and businesses face today. I applaud NYU on their initiative to train our next generation of capable cybersecurity experts. Through working with the largest government and corporate enterprises in the world on implementing crowdsourced security programs, we understand at Synack how imperative it is to augment formal education with real-world, hands-on hacking experience. We're excited about taking on an advisory role with NYU Tandon for their Cyber Fellows program and contributing through curriculum development, integrated hacking opportunities, and specialized internship opportunities to support the next generation of ethical hackers. Together we can start to get ahead of the cyber attacks and issues of today."
To learn more about the NY Cyber Fellows, visit
http://engineering.nyu.edu/academics/online/masters/cybersecurity/fellowship
Deadline to apply for the fall semester is May 1, 2018.
For more information, visit http://engineering.nyu.edu
No related posts found...
---