---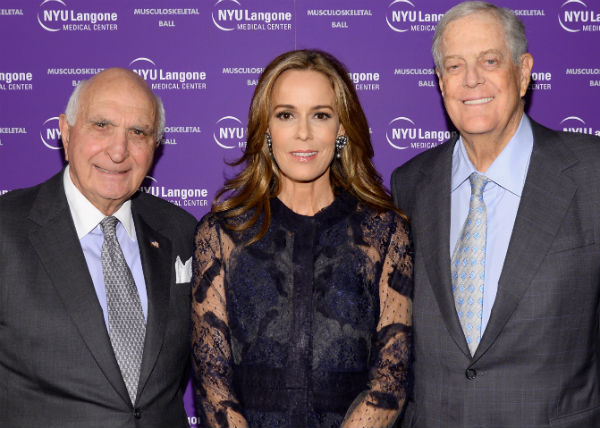 NYU Langone Medical Center raised over $1.5 million tonight at its annual Musculoskeletal Ball, held atthe American Museum of Natural History in Manhattan.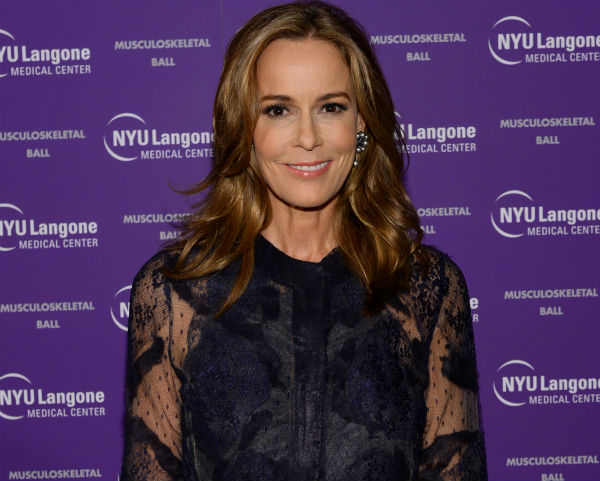 The event honored Julia Koch and Roy I. Davidovitch, MD, assistant professor, Department of Orthopaedic Surgery, and director of the Hip Center at NYU Langone. Gary D. Cohn, president and COO of Goldman Sachs,NYU Langone trustee, and chair of the Musculoskeletal Advisory Board, chaired the event.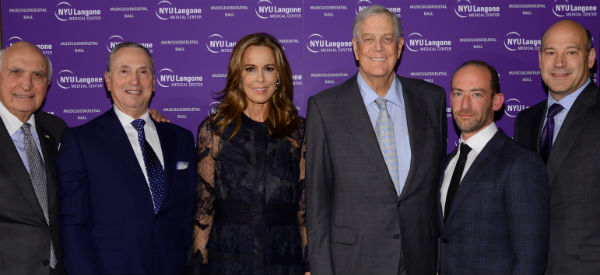 Each year, the ball raises funds to advance clinical care, education, and research at the Medical Center's Hospital for Joint Diseases (HJD),Center for Musculoskeletal Care (CMC), and Rusk Rehabilitation. Funds help continue NYU Langone's international leadership in orthopaedics,rheumatology, and rehabilitation medicine, which have each received top 10 rankings on the U.S. News & World Report "Best Hospitals 2015-16 Honor Roll."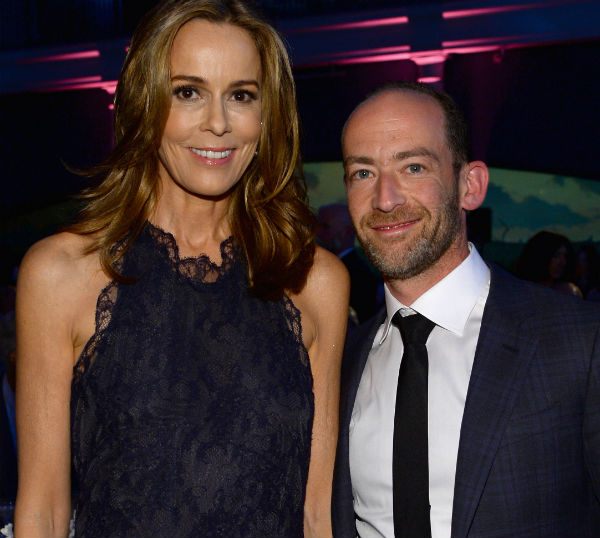 Addressing more than 400 guests, Robert I. Grossman, MD, the Saul J. Farber dean and CEO at NYU Langone said, "We are at the forefront of innovation—and our physician honoree this evening, Dr. Roy Davidovitch, exemplifies that fact. I am also thrilled to congratulate our other honoree this evening, who happens to be a beneficiary of Roy's skill: Julia Koch. Julia is an active and engaged philanthropist, someone who believes deeply in the high caliber of our faculty and staff."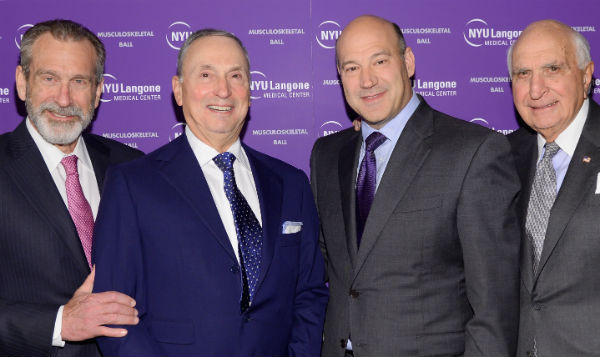 Julia Koch, the Founders Honoree, underwent a same-day hip replacement surgery earlier this year, performed by Dr. Davidovitch. Mrs. Koch's philanthropic efforts encompass a variety of notable causes and initiatives in the nonprofit arena including the arts, education, and medical research. Thanks to the pioneering work in orthopaedic surgery at NYU Langone and the special care she received from Dr. Davidovitch andJoseph D. Zuckerman, MD—the Walter A.L. Thompson Professor of Orthopaedic Surgery, chair of the Department of Orthopaedic Surgery, and surgeon-in-chief at HJD—she is grateful to return to her daily routine and keep up with her very energetic family.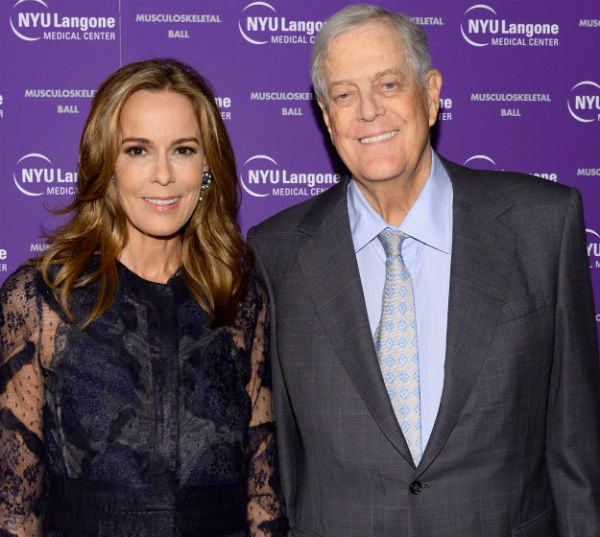 "I am truly happy to join you tonight as a proud patient of Dr. Roy Davidovitch and to honor the amazing work being done at NYU Langone Medial Center." said Mrs. Koch. "In particular, the orthopedic breakthroughs under the leadership of Dr. Joe Zuckerman and Dean Grossman."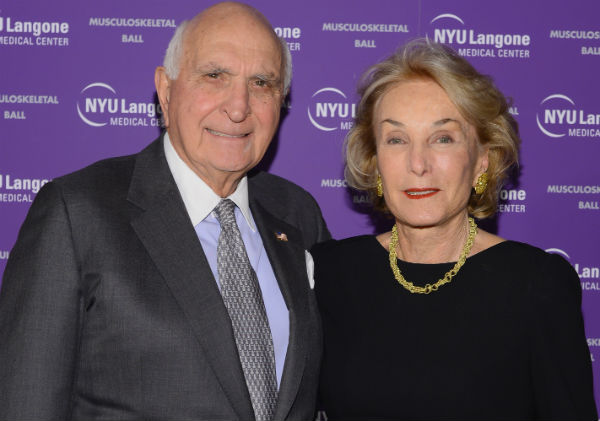 Dr. Davidovitch performs a variety of specialized hip preserving surgical procedures, and is a leader in his field. He was the first surgeon in New York City to perform the minimally invasive anterior approach total hip replacement, allowing patients to return home that very same day.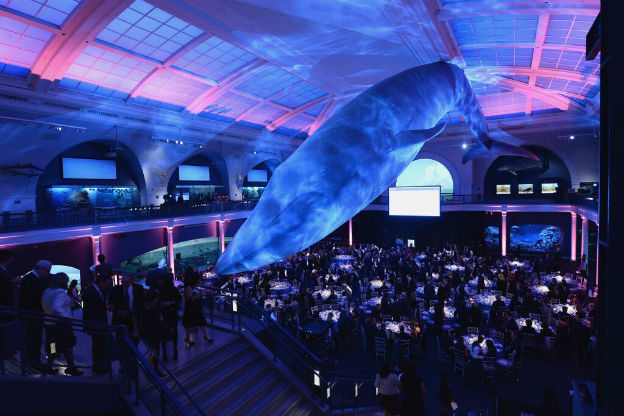 Those in attendance included: Casey Box, Elisabeth Cohen, MD, Mindy Nam Dehnert and Mark Dehnert, Sarah and David J. Fiszel, David Koch, Merrill Kraines, Elaine and Kenneth G. Langone, Talbott Maxey, Kit Pannill, Patricia Dugan-Perlmuth and William Perlmuth, Douglas Phillips, Tarek Sherif, and Beryl Snyder and Steven Trost.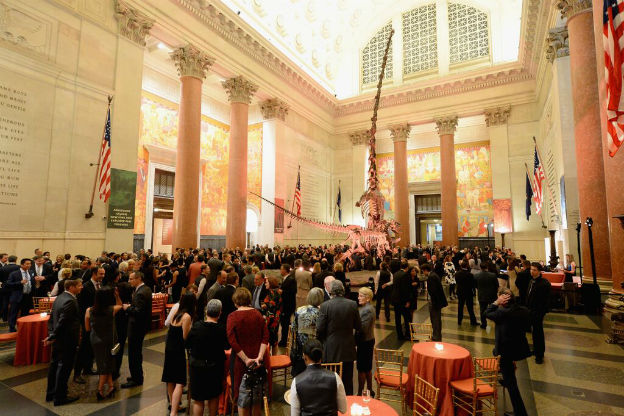 In addition to Drs. Grossman and Zuckerman, the evening's Physician Co-Chairs were: Steven Abramson, MD, senior vice president and vice dean for education, faculty, and academic affairs, the Frederick H. King Professor of Internal Medicine, and chair of the Department of Medicine; Jill P. Buyon, MD, the Lady Va and Sir Deryck Maughan Professor of Rheumatology and director of the Division of Rheumatology;Steven R. Flanagan, MD, the Howard A. Rusk Professor of Rehabilitation Medicine and chair of the Department of Rehabilitation Medicine,Richard Iorio, MD, the Dr. William and Susan Jaffe Professor of Orthopaedic Surgery, Andrew D. Rosenberg, MD, the Dorothy Reaves Spatz MD Chair of the Department of Anesthesiology and chief of anesthesiology at HJD.
For more information, go to www.NYULangone.org.
Photo credit: 1) Kenneth Langone, Julia Koch, David Koch. 2) Julia Koch. 3) Kenneth Langone, Robert Grossman, MD., Julia Koch, David Koch, Roy Davidovitch, MD., and Gary Cohn. 4) Julia Koch (L) and Roy Davidovitch, MD. 5) Joseph Zuckerman, MD., Robert Grossman, MD., Gary Cohn and Kenneth Langone. 6) Julia Koch (L) and David Koch attend. 7) Kenneth Langone.. 8)  A general view of atmosphere.. 9) A general view of atmosphere. By Andrew Toth/Getty Images for NYU Langone Medical Center.
Related Articles
---