---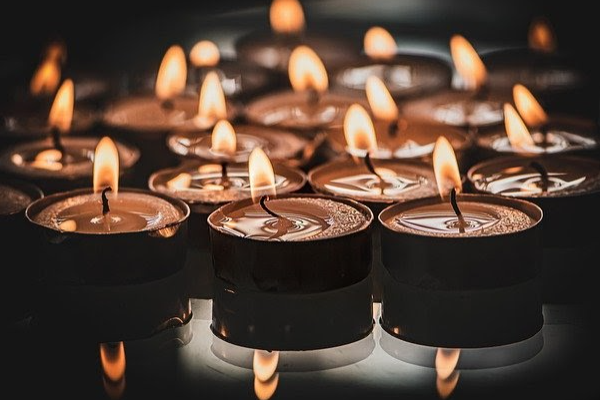 NYSNA members throughout New York State were horrified by the racist mass shooting on Saturday when ten people were killed at a Buffalo Tops supermarket, and three were hospitalized with injuries.
We are outraged by this atrocious and cowardly act of domestic terrorism fueled by white supremacy and gun violence, and by the fact that our elected leaders have done too little to address and prevent the many hate-fueled mass shootings, our communities have experienced in recent years.
NYSNA President Nancy Hagans, RN, CCRN, BSN, said: "Our hearts go out to the victims, survivors, and their family and friends. Those lost had many connections and loved ones in Buffalo's East Side community and beyond. We are thankful for our first responders, caregivers and NYSNA nurses at Erie County Medical Center (ECMC) who treated the victims and survivors of the shooting. Our union family at ECMC is part of these connections and is especially mourning the tragic loss of loved ones."
As a union of nurses and healthcare professionals, we are committed to healing the trauma of racism and gun violence.
We are joining with local community partners Voice Buffalo, LIVE FREE and Life Camp to mourn and organize for civil rights and social justice out of this tragedy. We support their demands to:
Provide fully-funded mental health and healing services for Buffalo's Masten neighborhood, with Black therapists and doctors being prioritized.
Activate Victims of Crime Funds to support families and residents in impacted neighborhoods that are coping with gun violence.
Leverage unused American Rescue Plan Act dollars for public health and community-centered peace and public safety strategies.
Call for New York Governor Kathy Hochul to fully fund violence prevention strategies.
Buffalo is one of the most segregated cities in the United States, and Buffalo's largely Black East Side community has been segregated and under-resourced for far too long.
We understand there is a legacy of trauma that extends much further back than this weekend's racist terror attack and that must be addressed.
As we work with our local member leaders in Buffalo and community-based organizations on the ground, we will continue to update our members on ways in which they can get involved in the fight for Black lives and against racism in all its forms.
We know these problems extend beyond Buffalo. Healing from systemic racism will take the efforts of all of us working together—locally and nationally—to address hatred, gun violence, and the white supremacist systems of oppression that enable these tragedies to continue happening.
The New York State Nurses Association (NYSNA) represents more than 42,000 members in New York State. We are New York's largest union and professional association for registered nurses. For more information, go to www.nysna.org
---