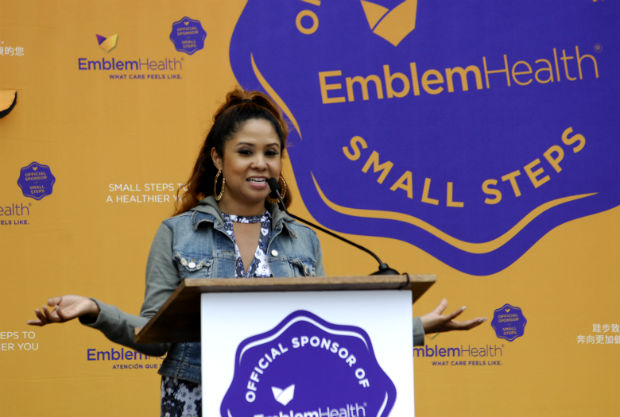 EmblemHealth, the New York-based health insurance and wellness company, kicked off a neighborhood-by-neighborhood campaign that encourages everyone to take small steps each day toward healthier living. On June 11, community leaders and media personalities launched the campaign at the Adam Clayton Powell Jr. State Office Building Plaza in Harlem with a day of health and fitness activities.
"As the official sponsor of 'Small Steps,' EmblemHealth is bringing tools and resources to the doorsteps of all New Yorkers, so we can take small steps towards a healthier lifestyle," said David Flemister, director of brand advertising and community marketing for EmblemHealth.
"Health is wealth," declared Dr. Hazel Dukes, President of the NAACP New York State Conference and chair of the health committee of Community Board 10 in Harlem. "We need to address the diseases that have taken our communities by storm – heart disease, diabetes and obesity. With this program, anyone can do 15 minutes, then 30 minutes, then an hour of exercise. We can eat the foods we love but prepare them in healthier ways. We can all make time to take small steps."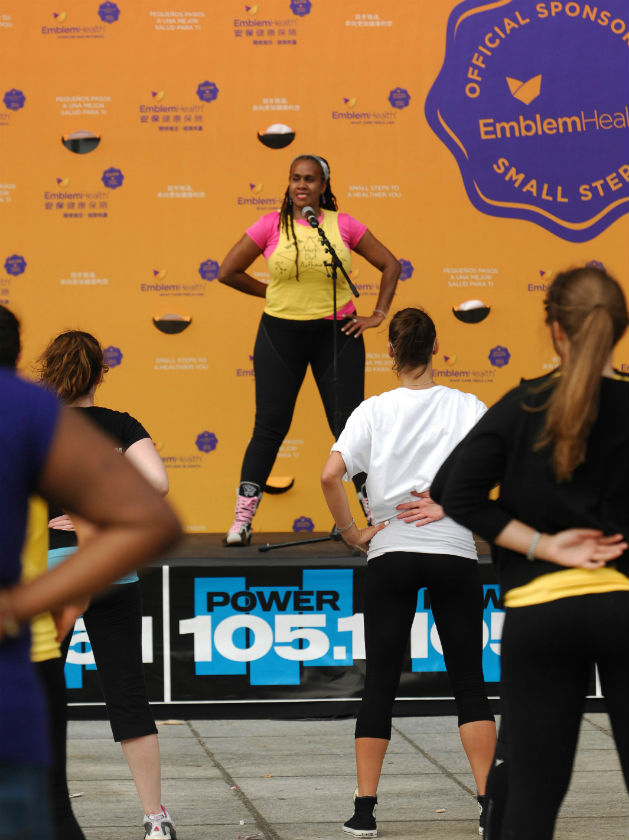 Through the "Official Sponsor of Small Steps" campaign, EmblemHealth provides access to fitness, health and nutrition classes and other free resources to help New Yorkers take control and manage their health. The campaign continues with the upcoming Small Steps mobile app to help New Yorkers monitor their health and wellness activities wherever they go, as well as the EmblemHealth Small Steps Any K run/walk, where people of all ages from all five boroughs will take small steps towards a healthier lifestyle in their own neighborhoods.
"Health has long been ignored in a lot of our communities, but now EmblemHealth is bringing opportunities to live healthier directly to us," added Lloyd Williams, President and CEO of the Greater Harlem Chamber of Commerce.
The goal of the campaign is to change attitudes and behavior towards health and wellness by encouraging people to take small but measurable actions each day.
Power 105.1 FM's "Breakfast Club" host Angela Yee noted, "It's about taking that small step to choose water instead of soda, shopping at your local green market or getting off the subway a stop earlier to walk. These are the small changes that can make a big impact over time."
For more information, visit www.emblemhealth.com.
Photo credit: 1). Angela Yee, Power 105.1 radio personality, motivates the crowd at the Small Steps launch event in Harlem.2) Zumba participants getting fit at the Small Steps launch event in Harlem
Related Articles