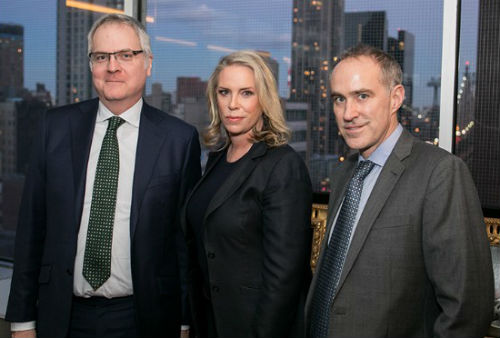 New York's Decoration & Design Building's hosted NYC&G Editor in Chief Kendell Cronstrom in conversation with Sotheby's Master Paintings Senior Vice President, Christopher Apostle and celebrated designer Victoria Hagan.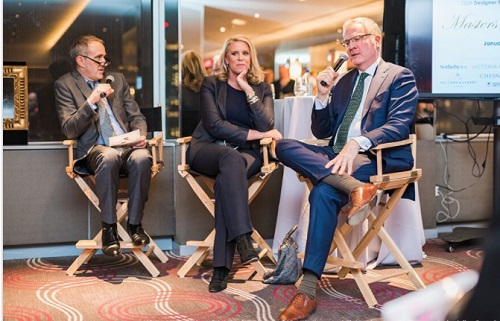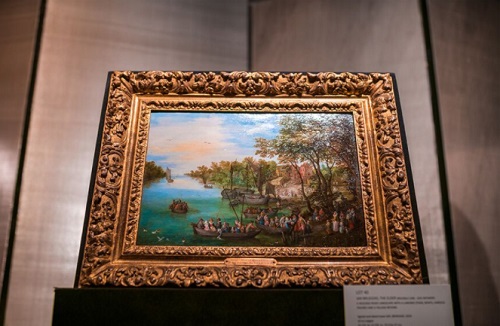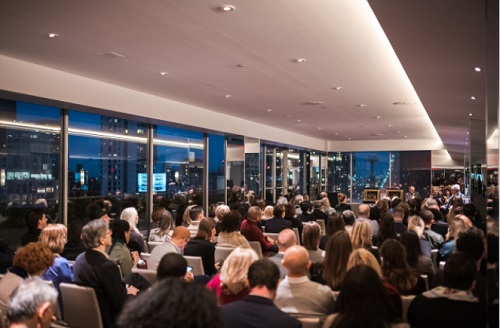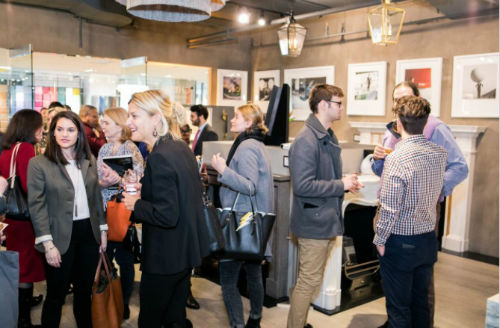 The goal as they discussed how to procure and seamlessly incorporate centuries old works of art into modern interiors, the designer's signature aesthetic, with insight from her perspective.The event opened at the D&D Building's Upper Story Café, followed by a multi-showroom reception hosted by Armani/Casa, Chesneys and Holland & Sherry each offering a unique honey-whiskey based cocktail by Catskill Provisions.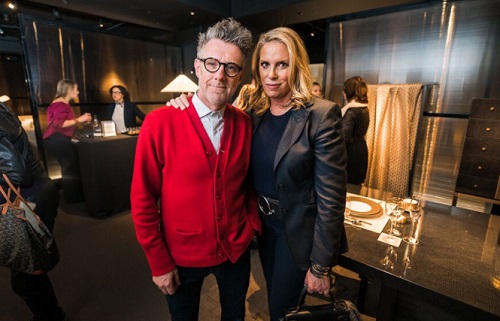 Over 200 Trade professionals were all ears during the expert panel discussion and enjoyed an up close and personal look at four original master paintings; Fede Galizia's pair of a still life bowl and basket of fruit, Jan Brueghel The Elder a wooded landscape and Bartholomaus Zeitblom double portrait of an engaged couple. Notable attendees included designers Garrow Kedigian and Lisa Frantz, and Editor Michael Boodro of Dering Hall.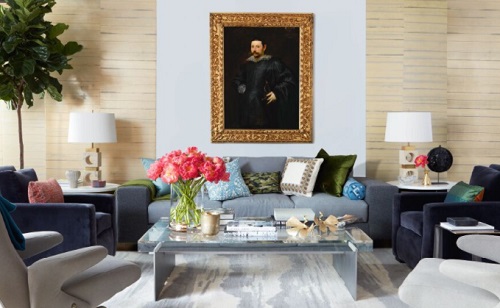 The event was the Decoration & Design Building's first installment of their exclusive Designer Forum Series at Decoration & Design Building, 979 3rd Avenue, New York City. Throughout the year, the DDB will be teaming up with leading experts of design and luxury to elevate the design conversation and provide added value to the interior design community. Upcoming events include "European Treasures, Discovered; Source Like The Experts" with The Antiques Diva, Toma Clark Haines and well-traveled designers Garrow Kedigian and Robert Passal as they share their secrets to touring and shopping the European antique markets with their clients.
For a full calendar of events, visit ddbuilding.com/events.
Photo credits: 1) Christopher Apostle, Victoria Hagan, Kendell Cronstrom (Photo Credit: NYC&G). 2) Christopher Apostle, Victoria Hagan, Kendell Cronstrom. 3) Casa Showroom. 4-5) Group shot. 6) Berr Murphy and Victoria Hagan. 7) Holland and Sherry Showroom, Victoria Hagan Master Artworks. Photo Credit: Julian Cassady.
Related Articles
---