---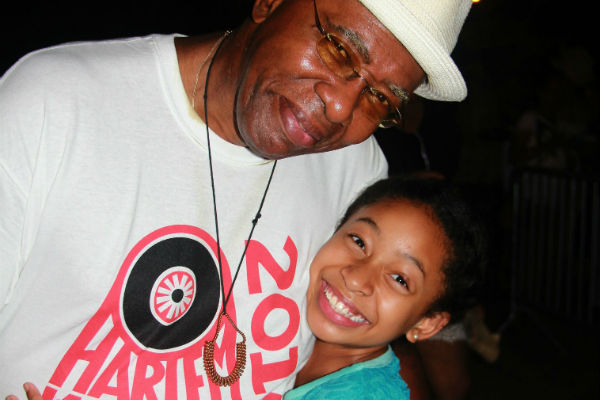 As part of Harlem Week, New York Road Runners (NYRR) annually host a 5K race. Last year, more than 5,000 runners participated in the race. This year, they will continue to host a run but it will be done virtually to celebrate Harlem. They will host the Virtual Harlem 5K Honoring Percy Sutton 100 and Charles Rangel 90. Runners can participate from anywhere in the world at their convenience and any location of their choice. Runners can do their runs any time during Harlem Week from August 16 – 23, 2020. Runners can participate for free.
Registration opens tomorrow at www.nyrr.org.
The virtual run honors the 100th Anniversary of the birth of the late Percy Sutton, who as Manhattan Borough President in the 1970's championed creating the New York City Marathon which up to that point was contained within the confines of Central Park to become a five-Borough Citywide event. Sutton remained a supporter of NYRR and running throughout his life. The race also honors the 90th birthday of former Congressman Hon. Charles B. Rangel, a veteran of the Korean War, was awarded a Purple Heart and Bronze Star. Rangel went on to represent Harlem for 46 years in the U.S. House of Representatives and help to bring about the economic and residential revitalization of the Greater Harlem area.
Together with the Greater Harlem Chamber of Commerce, they are excited to host the Virtual Harlem 5K to support the mission of Support Harlem Now.
What originally started as a one-day tribute to one of the most culturally rich neighborhoods in the world has now become a month-long celebration enjoying its 46th year. Recognizing this year, 2020 is unlike we have ever seen Harlem Week this year will take place from August 16 – 23 and it will take place virtually. For many years people have planned their vacations around the dates Harlem Week to travel to Harlem to participate in our festival. This year Harlem Week goes to the world as a virtual event sharing the culture, history, resilience, and strength of Harlem worldwide.
The Greater Harlem Chamber of Commerce is working tirelessly through the Covid-19 pandemic in concert with The City College of New York, Columbia University, the NAACP, and other renowned organizations, institutions, and individuals to provide much-needed support and services to the residents and businesses of Harlem and Upper Manhattan. The mission of Support Harlem Now is to support the Greater Harlem community by providing services for our senior citizens, local small businesses, food banks, the homeless, arts & cultural not-for-profits, and families in need.
What is a Virtual Race?
A virtual race is a race that can be run at your convenience during a specified period of time. Since launching in 2018, NYRR Volvo Virtual Racing has had more than 150,000 finishers across 29 virtual races.
Steps to run a virtual race:
Register at NYRR.org and connect your account to Strava.
Through a GPS device or Strava App, it will record your run.
After you complete your run, your results will be added to a Leaderboard and your NYRR Race Results page.
Additional information can be found https://www.nyrr.org/Run/Virtual-Racing.
---