---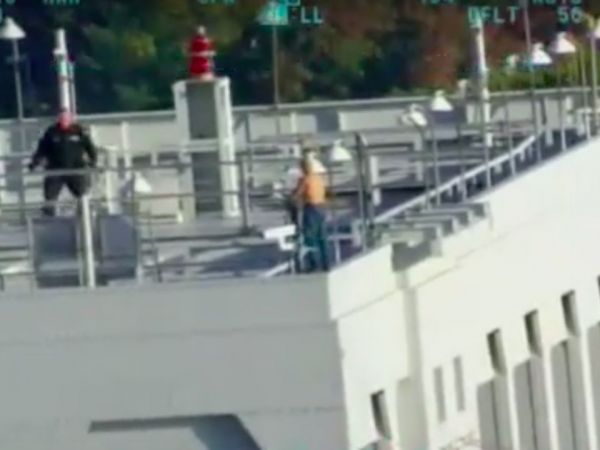 The NYPD has released video footage of the moment a distressed man was rescued by police after climbing to the top of one of the George Washington Bridge's towers and standing on the ledge.
The 54-year-old man, described by police as "suicidal," climbed up the cables of the tower on the New Jersey side of the bridge around 8:20 a.m., police told source. Officers from the NYPD Emergency Service Unit (ESU) and Port Authority Police Department rushed to the top of the tower and as they made contact with the man he threatened to jump, police said.
Detective Raul Gonzalez of the ESU was able to maintain a dialogue with the man before he was able to bring the man into custody with the help of ESU Detective Brandon Watson, police told source. A video released by police show the officers walking slowly toward the jumper before quickly grabbing him and pulling him off the bridge's ledge.
The NYPD has released this video footage of the rescue:
After being placed in custody the jumper was taken to Bergen Regional Hospital for evaluation and is expected to be charged by the Port Authority Police, police said.
During the rescue morning rush hour traffic was diverted to the lower lanes of the two-level bridge, but major delays were reported on both the New Jersey and New York sides.
Related Articles
---