---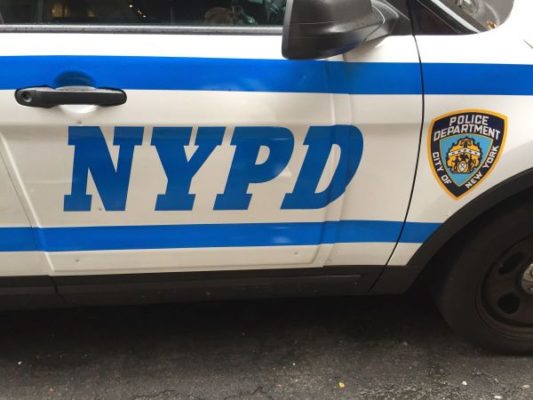 After two years of collaboration with the U.S. Department of Energy (DOE) and the Nuclear Threat Initiative (NTI), the Health Department and NYPD announced today that major hospitals and universities in New York City will remove certain devices that contain radiologic material powerful enough to be used in a "dirty bomb" terror attack. A dirty bomb combines explosive and radiologic material that when detonated, disperses radioactive material over a wide area. There have been no dirty bomb attacks on U.S. soil. The radiological devices, which include devices used for preparing blood donation transfusions and cancer research, will be replaced by machines that use alternative x-ray technologies. The alternatives are equally as effective and pose no terror risk. Currently 12 institutions have committed to the collaborative effort, another institution is assessing the new devices. There are 30 devices in the city – two have already been removed and the remaining will be replaced by 2023.
The DOE is supporting the move to alternative technologies for these devices by covering 50 percent of the replacement cost, as well as removal and disposition of the disused source. It has also earmarked more than $10 million to support the initiative. This first-of-its-kind collaborative model between the federal government, municipal health departments and law enforcement is being replicated to reduce terror threat in cities across the United States.
"I am thrilled that private hospitals and universities in New York City have committed to removing these devices. While many of them have saved countless lives through cancer research and blood transfusion preparation, we must limit their risk of becoming objects for terror," said Health Commissioner Dr. Mary T. Bassett. "Removing cesium-based radiologic devices from local institutions is an effective way to reduce the risk of a terror attack and ultimately save lives. I thank our partners at the U.S. Department of Energy and the Nuclear Threat Initiative for making this effort possible. With their help, this voluntary model of reducing radiological threats can be used in cities across the country."
"Over the last few years, as the mission of the New York City Police Department has increasing grown to include a significant counterterrorism posture. We welcome this opportunity to work hand-in-hand with our local and federal partners to lessen any opportunity for those who may plan harm to this great city have in attempting their goals. We are extremely pleased to be a part of this radiological reduction plan, and thank all involved," said Police Commissioner James P. O'Neill.
"New York City has been at the forefront of U.S. Efforts to enhance radiological security and serves as an example for other major cities. We are proud to support New York City's permanent risk reduction efforts and we greatly appreciate its leadership in the prevention of radiological terrorism," said David Huizenga, Acting Deputy Administrator for Defense Nuclear Nonproliferation, National Nuclear Security Administration, U.S Department of Energy.
"This is an unprecedented, citywide approach to reducing the risk of a radiological dirty bomb," said former Senator Sam Nunn, Nuclear Threat Initiative's Co-chairman. "The New York City Department of Health and Mount Sinai Health System are real innovators and should serve as models for other major cities and medical facilities throughout the United States. We are delighted to partner with them."
"Mount Sinai is pleased to be part of this city wide initiative to replace high activity radiological resources-irradiators-with safe x-ray equipment. At our health system, we have taken proactive steps in the last 10 years to reduce the risk from Cesium sources from our campuses. We are deeply appreciative of the support we have received from the US Department of Energy to achieve this goal and applaud their guidance and leadership in these efforts," said David Reich, MD, President and Chief Operating Officer of The Mount Sinai Hospital.
"We are glad to have the opportunity to work on this collaborative project as this will fully mitigate a significant and contemporary safety risk," said William Hicks, CEO of NYC Health + Hospitals/Bellevue.
"Northwell Health is enthusiastically supporting and participating on the Department of Energy Cesium Irradiator Replacement Program," said Alexander J. Indrikovs, MD, MBA, Professor, Hofstra Northwell School of Medicine. "We will exchange our existing cesium irradiators for safer x-ray technology as part of this public protection initiative."
"NYBC is happy to announce that we will be replacing all of our gamma irradiators with x-ray technology over the next several months. This effort would not have been possible without the leadership and support we received from the New York City Department of Health and Mental Hygiene and the U.S. Department of Energy, along with the facilitation efforts and advocacy of the Nuclear Threat Initiative," said Betsy Jett, VP, Quality & Regulatory Affairs for the New York Blood Center. "There is a monumental effort behind the logistics and planning needed to remove these sources in a city like New York and something we would never have been able to accomplish on our own. We are thankful for the collaboration and guidance we have received from the City and Federal agencies and are proud to be a part of this important effort."
"I applaud New York City's effort to collaborate with medical and research institutions to remove radioactive materials from their campuses and reduce the risk of a deadly terrorist attack. By migrating to alternative technologies, our hospitals will continue to save lives while protecting the safety of all New Yorkers. I thank DOHMH Commissioner Dr. Mary Bassett and the Department of Health and Mental Hygiene for leading this effort and am grateful to the all stakeholders in the public and private sectors for their work on this important topic," said Chair of the Committee on Public Safety Council Member Vanessa L. Gibson.
The collaborative initiative began two years ago when the Health Department's Office of Radiological Health, through a partnership with the Nuclear Threat Initiative and in consultation with the NYPD convened meetings with major health care facilities and research institutions to plan for the removal of cesium, a high-risk radiologic material used in certain devices. The Health Department regulates all radiologic devices in the city.
Additionally, the Office of Radiological Health worked closely with the National Nuclear Security Administration at the DOE to secure a commitment for funding for the initiative. The DOE, DOHMH and NTI are also coordinating with institutions to identify matching funds needed to participate in the program.
The agency has now secured commitments from 12 institutions to work towards removing cesium-based radiological devices in New York City and replacing them with alternative x-ray technologies. The removal of the devices requires significant lead-time due to the risks associated with transporting high activity cesium and to avoid disrupting the researcher's ongoing experiments.
The participating hospitals and research institutions include:
· Albert Einstein College of Medicine
· Columbia University Medical Center
· NYC Health + Hospitals/Bellevue
· Maimonides Medical Center
· Montefiore Medical Center
· Mount Sinai Health System
· Northwell Health (Lenox Hill Hospital and Long Island Jewish Medical Center)
· NYU Langone Health
· New York Blood Center
· NewYork-Presbyterian Hospital
· Rockefeller University
· Weill Cornell Medicine
Note: Memorial Sloan Kettering Cancer Center is currently assessing the alternative technology devices and the timing for replacements.
Related Articles
---