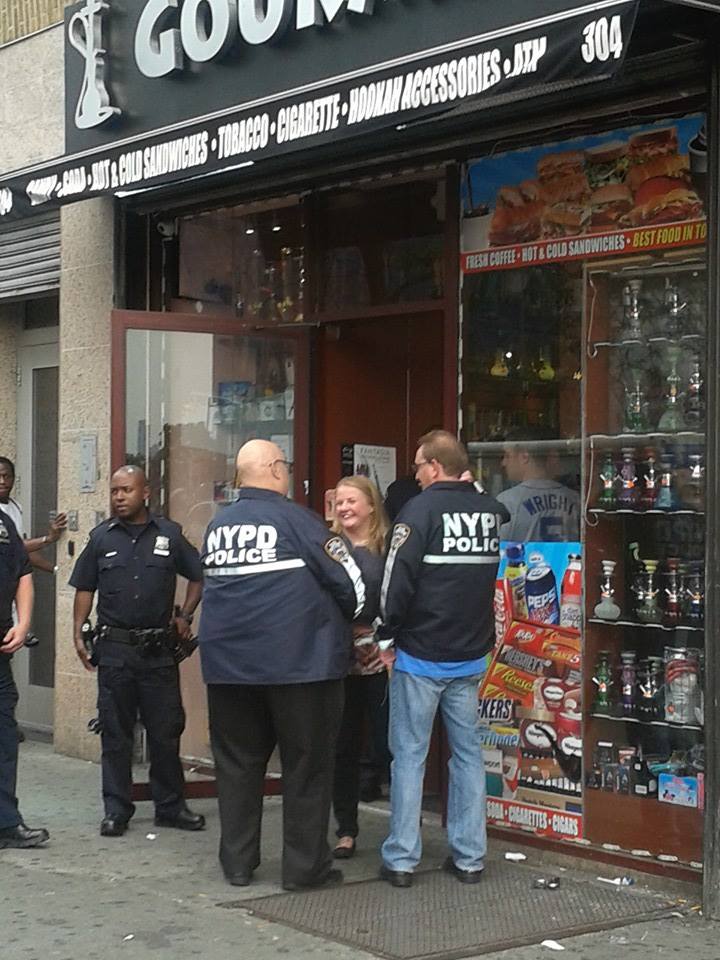 From a #hwmag FB team reports on "A (by the NYPD) raid on a hundred and twenty fifth and Lenox of a smoke shop selling illegal products to young people … selling crack pipes k2 and who knows what else,"… 
The specific location is at 304 West Lenox Avenue at 125th Street, just south of the Red Rooster in Harlem.
We're sure there will be more and more updates on this as time passes. If you can add to this story please leave your comment below.
Related Articles
---