---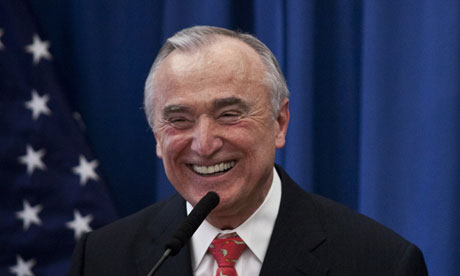 In a stunning move, Police Commissioner Bill Bratton will reportedly resign Tuesday, and be replaced by Chief of Department James O'Neill.
Wall Street Journal was first to report the news.
Bratton has been commissioner since Bill de Blasio took office in January 2014. It was actually the second time Bratton has served as NYPD commissioner after a stint from 1994 to 1996 under Mayor Rudy Giuliani. Bratton had recently stated he planned to make this term his last, but appeared as though he would stay on through next year and the next mayoral election.
This story will be updated as more information becomes available.
Photo Credit: Diana Robinson via Flickr/Creative Commons
No related posts found...
---