---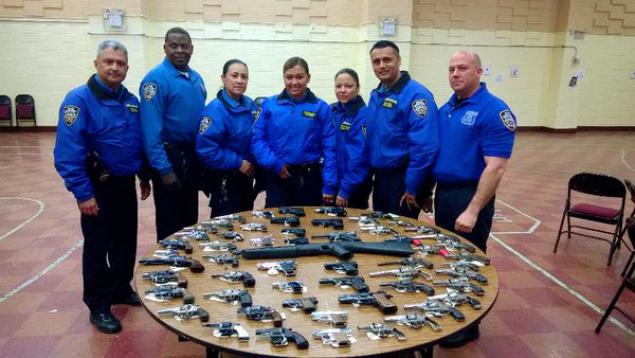 Gun buybacks are back in the NYPD's arsenal.
The department purchased 81 guns from the community Saturday, no questions asked, at a Harlem church — the second such event in a month.
At Salem United Methodist Church on W. 129th St. and Adam Clayton Powell Jr. Blvd, 48 revolvers, 17 semi-automatic pistols, three rifles, a shotgun, an assault weapon and 11 air guns were delivered, in exchange for cash gift cards.
In 2014, police held eight buybacks and recovered 282 guns, but last year only 88 guns were collected in two events.
Related Articles
---