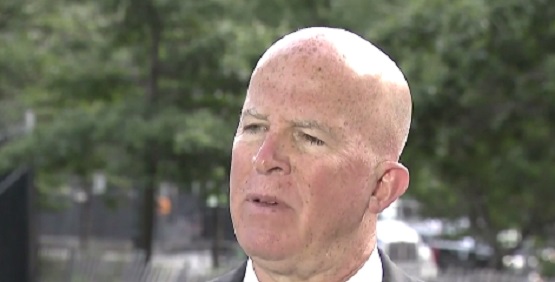 CBS reports that Police Commissioner James O'Neill says 9/11 is a difficult day for him and so many first responders across the Tri-State area.
Sixteen years ago, more than 300 FDNY firefighters and dozens of NYPD officers and Port Authority Police lost their lives in the September 11th attacks. In the years since, there have been several first responders who have died from 9/11-related illnesses.
"Moxie Moxie" At Lexington Avenue Harlem New York 1911This window is a wonderful moment frozen in time at a Harlem store at 1718 / 1720 Lexington Avenue a…Dec 21 2015harlemworldmag.com
O'Neill said he remembers the day vividly, CBS2's Janelle Burrell reported. He was the commanding officer in Harlem at the time, but wasn't working that morning, when he got a call from his wife about the first plane going through the first tower.
He then drove into work like so many other first responders that day and 16 years later, he stressed how important it is to pause and remember what happened that day.
The Famous Lenox Oval In Harlem NY 1911-1930's The Lenox Oval at Lenox Avenue and 145th Street was the play field where many a sport was played f…Oct 28 2016harlemworldmag.com
"Today, I think, is a really important day, not just for New Yorkers, but for everybody in this country to take some time and think about how that day really changed this world and how much sacrifice and how brave and how courageous people were that day," he told Burrell. "So I think it's important that we continue to do this for a number of reasons — to remember of course the people that died, and to keep in mind all the families that continue to suffer, but also a need to remain vigilant."
The Lincoln Giants, Harlem, New York 1911 – 1930The Lincoln Giants were a Negro league baseball team based in Harlem New York from 1911 through 1930…Oct 28 2016harlemworldmag.com
He praised former Police Commissioner Ray Kelly for putting together a counterterrorism and intelligence bureau after 9/11.
"We continue to pay attention when it happens in New York, but we also continue to pay attention when it happens around the country and more importantly, around the world," O'Neill said.
There is always very heavy security around the World Trade Center, but the commissioner said visitors can expect to see more police officers patrolling the area on Monday.
Related Articles