---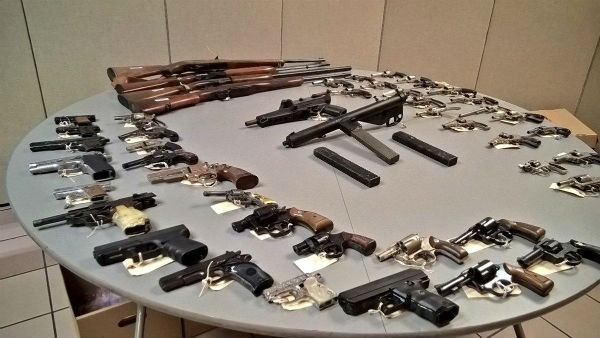 The NYPD is reloading its gun buyback program. Police and officials from the Manhattan DA's office held a gun buyback program in Harlem on Saturday — the second in the neighborhood in two months.
Cops collected 61 firearms at the Abyssianin Baptist Church on Odell Park Pl. within six hours, officials said.
Weapons included an assault rifle, 32 revolvers, 11 semi-automatic weapons, a shotgun, three rifles and 13 B.B. guns and air pistols, officials said.
The NYPD offered $200 pre-paid bank cards for operable handguns and assault rifles, and $25 pre-paid cards for rifles, shotguns and BB guns during the event.
The police recovered 81 firearms during an event at the Salem United Methodist Church on W. 129th St. on May 7, cops said.
Shootings are down by 21% in the city this year, officials said. As of June 12, there had been 380 reported shootings —58 fewer than during the same period last year.
Via source
No related posts found...
---