---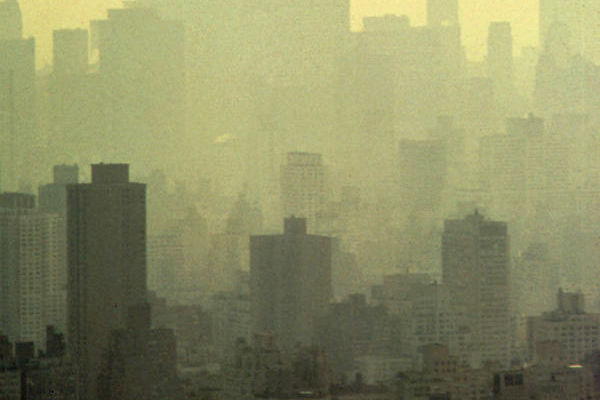 The New York League of Conservation Voters (NYLCV) and NYLCV Education Fund (NYLCVEF) today released their 2021 NYC Policy Agenda.
A major focus of NYLCV/EF's efforts will be directed toward combating climate change by reducing emissions from the transportation sector, reducing waste, and conserving open space.
NYLCV will continue to advocate for New York to transition to a citywide organic waste collection program, invest in greenspaces, expand the Open Streets program, electrify its fleet, and improve micro-mobility options.
The full agenda is available here. This agenda will drive the organizations' advocacy and programmatic work throughout the year as NYLCV pushes for budget appropriations and legislation.
NYLCV/EF president Julie Tighe said, "In 2019, New York City committed to a bold Green New Deal with aggressive new emissions standards for buildings – the largest source of climate pollution in the city – and expanded waste reduction efforts.
Now, the City must ensure the success of the legislation and implement policies to meet all these new standards.
In our Agenda, we lay out our priorities to encourage low-emission transportation, meeting the Zero Waste goal, and invest in parks. We look forward to working with policymakers and officials to champion these priorities."
Though NYLCV/EF will support dozens of specific policies, the issues below were identified as top priorities:
Low Emission Transportation: Transportation isn't only the number one source of greenhouse gas emissions in the state – it is also a major source of air pollution, causing respiratory and other public health issues.
This is particularly the case near New York City's many major highways where too often, these communities are low-income and communities of color. As we have seen with COVID-19, pollution leaves these communities especially vulnerable to adverse health outcomes.  The upcoming congestion pricing plan makes it critical to provide sustainable alternatives to driving.
Moving New Yorkers out of single-occupancy vehicles via improved and efficient public transit and micro-mobility programs are all part of the solution for a greener transportation sector and reducing harmful emissions. The incredible drop in air pollution over the past year from reducing traffic shows that reducing congestion can lead to cleaner and healthier air.
It is equally important that the City take a comprehensive approach to reimagine street space so that there is adequate infrastructure in place to meet the growth in sustainable transportation. The Open Streets initiative is a crucial step in the right direction, however, the program must connect more of its open streets and reach more low-income neighborhoods that desperately need the space.
As with any other major transition, the Administration must lead by reducing the size of the City's fleet and more aggressively transitioning the remainder of the fleet to zero-emission vehicles.
Conserving New York City's Parks and Natural Areas: More than ever, New Yorkers realized the value of parks and open spaces in 2020 as cultural institutions were closed and we had to practice social distancing. Open green space is one of the City's most valuable environmental assets but also contributes to the well-being of our residents and our economy.
The urban canopy and open spaces help to mitigate climate change, provide clean air and habitats for native wildlife, and absorb stormwater. It is imperative that the City invest in the health and sustainability of both parks and natural forested areas.
This will ensure that these valuable resources are there to benefit New Yorkers for generations to come and continue to be an outlet as people crave access to the great outdoors and fresh air.
Common Sense Waste Management: Reaching the City's Zero Waste goal by 2030 will require work from all New Yorkers–cooperation of city officials and private industry, and buy-in from the public.
Stimulating behavioral change is critical to meeting this goal, as is ensuring the City has programs in place that promote waste reduction, diversion, and sustainable waste management. To improve diversion rates for recyclables and organic waste, the City must invest in a public education campaign, advance a mandatory residential organics program, avoid the use of unnecessary single-use items — particularly plastics — and implement its commercial waste zone plan.
Especially given Mayor de Blasio's assertion in the Spring of 2019 that the City would move to a citywide mandatory organics recycling program, we need to reevaluate how to achieve this, look at potential opportunities for public-private partnerships, and dedicate the necessary resources to act on this commitment.
The publication was drafted in consultation with the NYLCV New York City Chapter as well as energy, public health, transportation, and environmental justice partners.
The New York League of Conservation Voters is the only non-partisan, statewide environmental organization in New York that takes a pragmatic approach to fighting for clean water, healthy air, renewable energy, and open space. For more information, visit www.nylcv.org.
The New York League of Conservation Voters Education Fund engages and educates New Yorkers on environmental issues and the environmental decision-making processes at the local, regional, state and federal levels.
NYLCVEF fosters open, nonpartisan discussion on environmental policy and empowers New Yorkers to be effective advocates on behalf of the environment. Visit www.nylcvef.org for more information.
---