---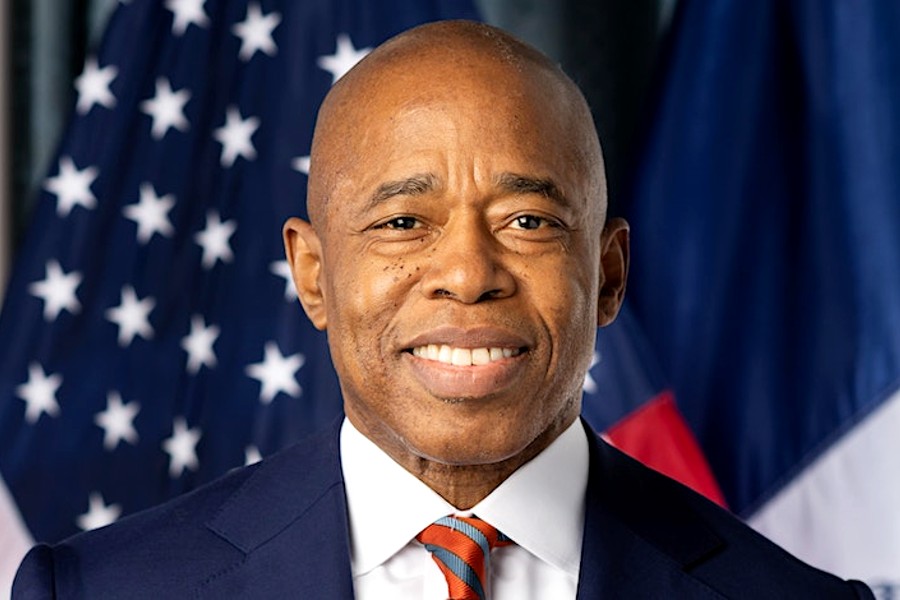 The nation marks the solemn anniversary of the fateful Dobbs v. Jackson Women's Health Organization Supreme Court ruling.
Which dealt a crushing blow to Roe v. Wade and threatened the fundamental right to safe and legal abortions after nearly five decades, New York City emerges as a formidable champion.
Mayor Eric Adams, in a stirring address today, showcased the city's relentless efforts to expand abortion access within its five boroughs, irrespective of residency.
Amidst the relentless onslaught against reproductive rights over the past year, New York City has launched groundbreaking initiatives and support systems for women and individuals seeking care. A notable achievement is the Abortion Access Hub, a beacon of hope that has already served close to 2,000 people since its inception in November 2022, as well as the launch of no-cost medication abortion at the city's sexual health clinics. Additionally, the city's sexual health clinics now offer cost-free medication abortion, empowering individuals to exercise control over their own bodies and choices.
Reflecting on the significance of this momentous struggle, Mayor Adams proclaimed, "One year ago, the highest court in the nation perpetrated the gravest assault on women's rights, seeking to deny Americans the autonomy to make decisions about their own bodies. Yet, in this one year since the battle for reproductive rights was tragically lost, the war rages on. New York City has boldly stepped forward, cementing its position as a sanctuary for reproductive freedom. While some persist in their endeavors to curtail women's rights, choices, and liberties, New York City will steadfastly ensure that women retain the power to make crucial health decisions."
Deputy Mayor for Health and Human Services, Anne Williams-Isom, echoed the sentiment that healthcare is an inherent human right, extending unequivocally to reproductive health. Since the Dobbs decision, New York City has valiantly championed reproductive healthcare for all those in need, firmly defending the principle that access to healthcare is non-negotiable. Williams-Isom expressed profound gratitude to the dedicated teams at NYC Health + Hospitals and DOHMH for translating the city's core values into tangible action, enabling critical services to reach New Yorkers and those seeking care within the city's embrace.
Asserting the inseparability of reproductive health from overall well-being, Dr. Ashwin Vasan, Commissioner of the New York City Department of Health and Mental Hygiene (DOHMH), emphasized, "Reproductive health is health, and New York City remains resolute in safeguarding individuals' rights to make decisions regarding their own bodies." Recognizing the disparity between rights and practical access, the city has redoubled its commitment to providing services and support, culminating in the pioneering New York City Abortion Access Hub. This government-led initiative serves as a vital resource, assisting individuals in navigating potential obstacles to abortion care, particularly for those residing in regions where reproductive rights have been constrained by the Dobbs decision and are persistently under attack. Dr. Vasan proudly embraces his role as the city's physician within an administration and city unafraid to take audacious action in support of reproductive rights.
Despite the relentless assault on reproductive freedom, New York City and NYC Health + Hospitals stand tall as a safe haven for confidential, top-quality abortion care, devoid of fear or stigma. Dr. Wendy Wilcox, Chief Women's Health Officer at NYC Health + Hospitals, vehemently declared, "No one should live in fear when seeking the healthcare they require. New York City, alongside NYC Health + Hospitals, continues to foster an environment of safety and support for New Yorkers seeking abortion care."
NYC Health + Hospitals remains at the forefront, offering a comprehensive range of services spanning primary care, family planning, prenatal care, midwifery services, postpartum care, and various other vital healthcare needs. The organization has substantially bolstered its capacity to provide abortion care, expanded its pool of qualified clinicians, and established a systemwide Reproductive Health Working Group to devise policies and offer unwavering support. Moreover, the appointment of a Reproductive Health Navigator ensures that patients receive the utmost assistance in accessing abortion care.
Additionally, the city released encouraging data concerning its municipally-funded abortion access call line, launched in the fall of 2022. The Abortion Access Hub has successfully connected over 1,900 callers, both within and beyond New York City, to local abortion providers. Notably, more than 400 callers reported residing outside the state, with a significant portion hailing from Texas, where reproductive rights have faced severe restrictions due to the Dobbs decision. To extend assistance to anyone in need of abortion services or support, a dedicated helpline (1-877-NYC-AHUB or 1-877-692-2482) operates Monday through Saturday, from 8:00 AM to 8:00 PM. Moreover, an online chat feature facilitates initial contact with a knowledgeable operator.
In a remarkable stride towards accessible care, Mayor Adams signed legislation in August 2022 guaranteeing free medication abortion at New York City's Sexual Health Clinics. Pioneering the nation, the city's health department offers this crucial service at the Jamaica Sexual Health Clinic in Queens and the Morrisania Sexual Health Clinic in the Bronx, with plans to expand to the Central Harlem Sexual Health Clinic in the near future.
For comprehensive information on the city's sexual health clinics, concerned New Yorkers can visit the official website of the New York City Department of Health and Mental Hygiene (DOHMH). In an era fraught with challenges to reproductive rights, New York City resolutely upholds the crucial principle that individuals have the right to make decisions about their own bodies, reinforcing its unwavering commitment to freedom of choice and comprehensive reproductive healthcare.
---