---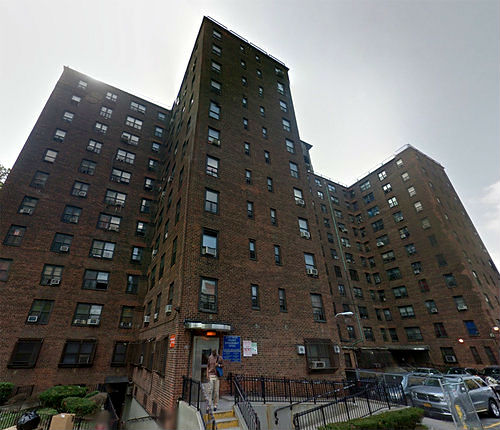 NY Curbed reports that the New York City Housing Authority (NYCHA) is plagued by problems, not least of which is a lack of funding that has hobbled the agency's ability to keep its hundreds of thousands of apartments in a state of good repair. It's now estimated that NYCHA properties need about $25 billion worth of repairs, according to the Wall Street Journal; in 2005, that figure was around $6 billion.
This winter, there have been widespread heat and hot water outages in NYCHA buildings—approximately 80 percent of all NYCHA residents have been affected—along with longstanding issues like broken elevators, vermin infestations, and lead paint (itself the subject of a scandal earlier this year that went all the way up to City Hall).
"We're hitting a crisis point…"
"We're hitting a crisis point," Afua Atta-Mensah, executive director of Community Voices Heard, told the WSJ.
Despite recent promises by Governor Andrew Cuomo and Mayor Bill de Blasio to invest extra money into fixing those immediate issues, there's a larger problem here: NYCHA is funded primarily by the federal government (through the Department of Housing and Urban Development, or HUD), which "hasn't kept pace" with the funding needed by the housing authority.
And that's unlikely to change anytime soon; when the Trump administration released its proposed FY2019 budget in February, it eliminated the the Public Housing Capital Fund in its entirety—a move that would take $346 million away from NYCHA's budget for repairs.
So what's the beleaguered agency to do? WSJ brings up one idea: allowing private developers to manage and maintain NYCHA buildings. (Not to be confused with the NextGen program, which brings on private developers to add mixed-use housing to underutilized lots on NYCHA property.)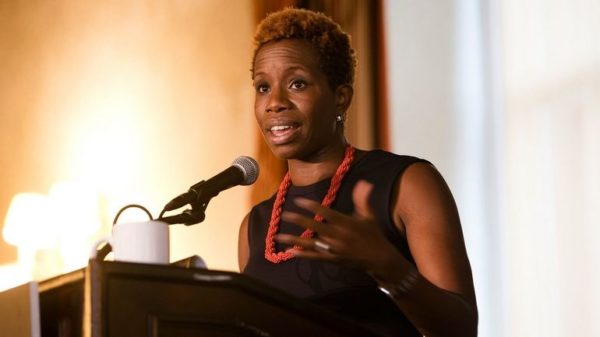 The agency chair, Shola Olatoye (above), has expressed support for that path forward; NYCHA hammered out that deal in 2014, and according to the WSJ, the agency "has plans to complete the same process for 15,000 units over the next decade." It's already happened at the East Village's Campos Plaza I complex, which is now managed by BFC Partners and L+M Development Partners, who invested $26 million into repairs to the aging buildings.
As we previously reported, "when the developers upgrade the apartments, they're able to receive from the federal government the difference between market rate rents and the rents housing-authority tenants pay. … [And] the developers will also be able to sell tax-exempt bonds and federal tax credits for the next 30 years, after which the apartments could theoretically be converted to market rate if NYCHA is on board."
But these kinds of public-private partnerships have their critics. One issue, raised by state assembly member Robert J. Rodriguez: relying on developers' word that they won't push to convert the apartments to market-rate housing. "It's not enough to "promise" not to sell after 30 years," he wrote in Gothm Gazette after the initial deal was announced. "A more permanent legal protection is required." Rodriguez raised the possibility of a deed restriction, which could in theory keep a developer from building anything but affordable housing on NYCHA sites, even if the complexes themselves are dismantled.
Another question raised by Rodriguez: "How can NYCHA, which has historically failed to perform its duties as property managers, be the sole arbiter of negligent performance?" The agency's heating and lead paint scandals have thrown that failure into sharp relief. Whatever path NYCHA takes to close that funding gap and repair its crumbling infrastructure, one thing is clear: the health and safety of its residents must be paramount.
---