---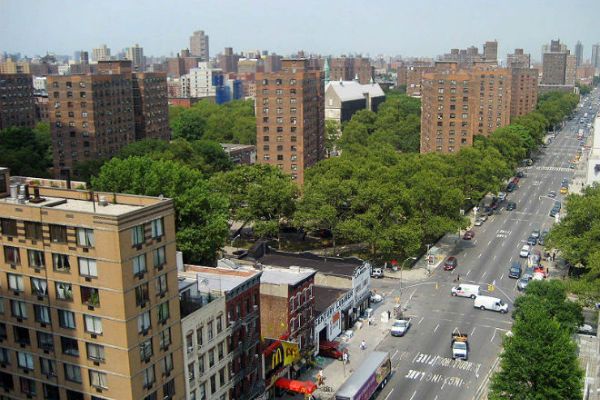 New York City Economic Development Corporation (NYCEDC) and the New York City Department of Cultural Affairs (DCLA) today launched two new efforts to build capacity for affordable artist workspace in New York City. As part of the Affordable Real Estate for Artists (AREA) initiative, the City is releasing a Request for Expressions of Interest to identify future partners to develop and operate affordable artist workspace in new City-led development projects. In tandem with the RFEI, the City is also releasing a new survey to assess the specific needs of artists and arts organizations which will shape new City-funded projects. These two new efforts mark a major step forward in the City's efforts to maintain New York as a home for artists to live, work, and contribute to communities.
As outlined in Mayor de Blasio's New York Works jobs plan, the effort to create affordable artist workspace is critical to the City's commitment to create 10,000 jobs across the creative and cultural sectors over the next ten years.
"Providing and maintaining affordable space for artists is integral to New York City's cultural fabric," said NYCEDC President James Patchett. "We are proud to partner with DCLA to create resources for the arts in our neighborhoods, and ultimately contribute to the Mayor's plan to create 10,000 jobs in the arts and cultural sector over the next ten years."
"Generations of artists living and working in New York have made our city the cultural capital of the world," said Cultural Affairs Commissioner Tom Finkelpearl. "We need to take immediate steps toward cultivating more affordable workspaces to ensure that artists continue to generate creative energy in communities across all five boroughs. With today's announcement, we're looking for partners who share the same goals and are ready to join us in securing a vibrant future for artists in NYC."
Today's announcement includes two distinct, yet related efforts:
The Request for Expressions of Interest (RFEI) is an opportunity for non-profit organizations interested in developing and/or operating artist workspace. Qualifying responses to the RFEI will be added to a new, regularly updated list of organizations for potential inclusion in the development of future AREA and/or other City-led projects. Responses will be accepted on a rolling basis and reviewed quarterly. The RFEI can be found here.
The AREA Tenant Survey, also launched today, seeks broadly to assess the need for artist workspace across the city. DCLA created the survey to better understand the overall need for artist workspaces from organizations solely interested in utilizing (through renting or leasing, rather than developing or operating) such spaces. Responses can be submitted any time and will be reviewed quarterly. The survey can be found and submitted on DCLA's website here.
Since Mayor de Blasio announced the AREA initiative in his 2015 State of the City address, nearly 150,000 square feet of affordable workspace has been completed or is in progress. This includes recent announcements for the Spofford Redevelopment Project in the Bronx, with over 18,000 square feet of artist workspace, and ArtBuilt in the Brooklyn Army Terminal, which will create 50,000 square feet of artist studios and workspace for art-based businesses. The AREA RFEI and Tenant Survey will help to catalyze and move forward on additional opportunities to activate affordable space for artists citywide.
"The vibrancy of Brooklyn's Cultural District, which I proudly represent, is found in every scene, musical note, movement, or stroke of a paintbrush. Artists of all ages and techniques have made a profound impact on who we are as citizens of a global community – interconnected to inspire social change. As a Member of the New York City Council Committee on Cultural Affairs, I am excited that CreateNYC and the AREA initiative will create new opportunities for affordable workspaces and help solidify the City of New York as the center of innovation. It is paramount that we continue to nurture our creative community, expand our city's cultural footprint, and envision a more colorful future for all," said Majority Leader Laurie A. Cumbo.
"I am really proud of the headway we are making with CreateNYC, our city's first cultural plan, and thrilled to see its recommendations come to life," said Council Member Van Bramer, Chair of the City Council's Committee on Cultural Affairs and Libraries. "AREA will help guarantee affordable workspace throughout the city, ensuring that artists from all walks of life are able to continue contributing to the dynamic cultural landscape of New York City."
"Coming from a musical family, I understand the importance of the arts in New York City," said Council Member Paul Vallone, Chair of the Committee on Economic Development. "If we want to continue being the cultural capital of the world, it is imperative that we provide our artists with affordable workspaces where they can pursue their craft with like-minded individuals. These initiatives show a clear commitment towards achieving that goal."
"I applaud DCLA and NYCEDC for launching a citywide assessment on the need for affordable artist workspace through CreateNYC," said Brooklyn Borough President Eric Adams. "This initiative follows a report my administration compiled in 2016 recommending the use of the ULURP process to secure affordable cultural and studio spaces for artisans and artists. Workspaces are often costly and out of reach for many artists just starting out in their careers or working to climb onto the next ladder of their careers. These spaces will undoubtedly serve to be new homes for talent across the borough, further cementing Brooklyn's reputation as a cultural and entrepreneurial haven for the creative sector."
"Art is unique and adds something to our city that we can't get any other way — but like any other industry, it requires infrastructure and space," said Manhattan Borough President Gale A. Brewer. "Our dominance in the world of art and culture is part of the engine that drives New York's success, bringing people here from around the world and making our city not just a financial and diplomatic capital, but an ideas capital as well. I'm glad that city government is laying the groundwork for our continued success by planning more and better spaces for artists to live, work, and make dreams come alive."
DCLA, in partnership with NYCEDC and the Mayor's Office, leads the workspace component of the AREA initiative. The goal is to ensure the creation of long-term affordable workspaces across the city that are accessible to artists of all backgrounds and are beneficial for neighborhood needs and development. City support for this initiative includes $30 million from DCLA for the fit-out of artist workspaces over a period of ten years and the conversion of underutilized City-owned assets for select projects.
An info session for groups interested in the RFEI will be held at Gibney Dance: Agnes Varis Performing Arts Center (280 Broadway Studio Y, Entrance at 53A Cambers, New York, NY 10007), on February 27, 2018 from 4:30PM to 6:00PM. The first quarterly submission deadline is April 5, 2018. A link to the RFEI can be found at www.edc.nyc/opportunities.
New York City Economic Development Corporation is the City's primary vehicle for promoting economic growth in each of the five boroughs.
For more information visit www.nyc.gov/culture.
Related Articles
---