---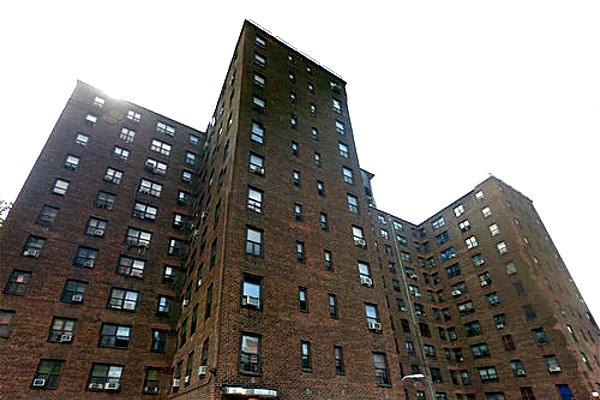 At the worldwide Propel by MIPIM Conference, New York City Economic Development Corporation (NYCEDC) President.
Also, CEO Rachel Loeb announced the selection of JLL Technologies (JLLT) as the City's key partner to launch the citywide Property Technology (Proptech) Piloting Program to benefit City-owned and -managed assets.
The Proptech Piloting Program will seek to find innovative proptech startups that are interested in working with NYCEDC, Department of Citywide Administrative Services (DCAS), and New York City Housing Authority (NYCHA) to improve quality of life for tenants and address building sustainability.
"We have chosen JLL Technologies as our partner to help address the city's unique needs because of their deep knowledge of the proptech sector, a steadfast commitment to sustainability, and an alignment to the program's goals," said NYCEDC President and CEO Rachel Loeb. "This program will go a long way toward rethinking how proptech is used and pave the way for technology to help bridge the digital divide and drive a more equitable recovery."
"JLLT is proud to collaborate with NYCEDC, NYCHA, and DCAS, to find and deliver world-class proptech solutions that address the most pressing needs of the City's tenants and properties," said Yishai Lerner, co-CEO of JLLT. "We are excited that this program will help spur technology innovation in the sector and serve as a model for other cities as they strive to improve well-being, sustainability, and more."
In 2020, NYCEDC in partnership with DCAS and NYCHA issued a Request for Proposals (RFP) to identify a partner to serve as the go-to organization for vetting and recommending proptech startups interested in working with city agencies to seek solutions for their tenants and assets.
JLL Technologies, one of the world's largest real estate services organizations, was chosen for its high level of experience and previous work with thousands of startups to deliver innovative technologies to the world.
Together JLL Technologies, NYCEDC, NYCHA, and DCAS aim to bring the benefits of proptech to underinvested buildings and underserved communities, helping to drive more equitable access to technology.
Further, the company will offer recommendations for startups whose technologies and innovations can be piloted in live environments.
"Proptech can help reduce energy use and emissions from City facilities and improve the way these properties are managed," said Dawn M. Pinnock, Acting Commissioner of the NYC Department of Citywide Administrative Services. "Many of the best and brightest minds in proptech are right here in New York City, and DCAS is excited to partner with them to help meet the City's ambitious climate goals."
"Incorporating new technologies is essential to improving the quality of life for our residents," said NYCHA Chair & CEO Greg Russ. "The Property Technology Piloting Program spearheaded by NYCEDC will enable NYCHA to identify and partner with cutting-edge organizations capable of optimizing our technical and support services at the highest level, and prepare the Authority for meeting the property management challenges of the 21st century."
"New smart building technologies have the ability to improve people's lives by bolstering safety systems, increasing access to high-speed broadband internet, and making homes more energy-efficient and sustainable," said Congresswoman Yvette Clarke. "As founder of the Congressional Smart Cities Caucus, I'm excited about the opportunities this Proptech Pilot Program will create for our Brooklyn small businesses and entrepreneurs throughout the smart city ecosystem, and I'm very hopeful that it will meaningfully and equitably enhance the quality of life for our NYCHA residents."
"As Chair of the City Council's Committee on Technology, I applaud this pilot program to make use of proptech to improve the lives of New Yorkers who need it most. We must always move our city into the future and make use of the tech talent at our disposal," said New York City Councilmember Robert Holden.
"It's great to see NYCEDC harnessing the power of New York's growing tech ecosystem to make the city's buildings healthier and more efficient," said Jonathan Bowles, executive director, Center for an Urban Future. "Hopefully this will both improve quality of life for tenants and give a boost to the city's emerging prop-tech sector."
In November of 2019, Deputy Mayor of Housing and Economic Development Vicki Been announced the City's intention to create a proptech piloting program to leverage the City's real estate portfolio to support sustainability, operations management, and public health.
The selection of JLL Technologies is a critical step to bringing that vision to reality.
For startups interested in potentially piloting their technologies with the city via the proptech piloting program please visit: edc.nyc/program/proptech for additional information.
NYCEDC 
New York City Economic Development Corporation is a mission-driven, nonprofit organization that creates shared prosperity across New York City by strengthening neighborhoods and creating good jobs.
We work with and for communities to bring emerging industries to New York City; develop spaces and facilities for businesses; empower New Yorkers through training and skill-building; and invest in sustainable and innovative projects that make the city a great place to live and work.
To learn more about what we do, visit us on Facebook, Twitter, LinkedIn, and Instagram.
JLL
JLL Technologies (JLLT) is a division of JLL, a world leader in real estate services, that helps organizations transform the way they acquire, operate, manage and experience space.
JLLT is a first-of-its-kind team combining builders of high-growth tech companies and commercial real estate experts.
Its comprehensive technology portfolio of purpose-built solutions and leading venture-backed companies exceed industry demands for better business intelligence, workplace experience and smart building platforms. Learn more at www.jllt.com.
Department of Citywide Administrative Services (DCAS)
The Department of Citywide Administrative Services (DCAS) provides effective shared services to support the operations of New York City government.
Its commitment to equity, effectiveness, and sustainability guides its work with City agencies on recruiting, hiring, and training employees; providing facilities management for 56 public buildings; acquiring, selling, and leasing City property; purchasing more than $1 billion in supplies and equipment each year; and implementing conservation and safety programs throughout the City's facilities and vehicle fleet.
More information about DCAS can be found at nyc.gov/dcas and by following us on Twitter, Instagram, Facebook, LinkedIn, and listening to the Inside Citywide podcast.
The New York City Housing Authority (NYCHA)
The New York City Housing Authority (NYCHA), the largest public housing authority in North America, was created in 1935 to provide decent, affordable housing for low- and moderate-income New Yorkers.
NYCHA is home to roughly 1 in 15 New Yorkers across over 177,000 apartments within 335 housing developments. NYCHA serves over 350,000 residents through the conventional public housing program (Section 9), over 20,000 residents at developments that have been converted to PACT/RAD, and over 75,000 families through federal rent subsidies (the Section 8 Leased Housing Program).
In addition, NYCHA connects residents to opportunities in financial empowerment, business development, career advancement, and educational programs. With a housing stock that spans all five boroughs, NYCHA is a city within a city.
---