---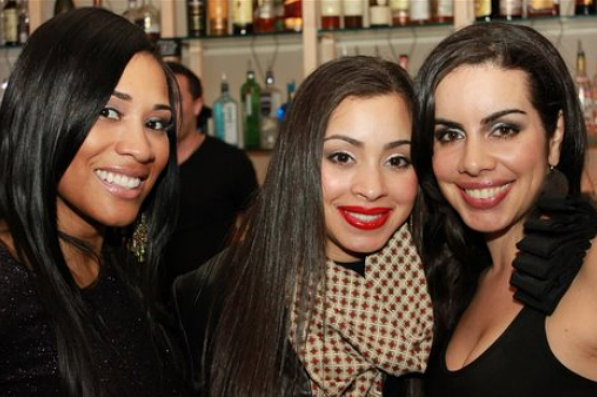 New York City Economic Development Corporation (NYCEDC) today announced a series of events to celebrate the women of NYC's Public Markets during Women's History Month. The series will highlight the female vendors and producers that make up each market and offer information on support and information for MWBE businesses, food and goods from vendors throughout the network.
Each event will include live music, networking, voter registration, and info on training, M/WBE certification and grants and funding to start-up or expand one's own business. The series is produced in partnership with women.nyc, El Puente and Queens FEASTS, a non-profit food entrepreneurship and services training program.
Depending on the market event, vendors will include local artists and women-owned or operated food and beverage businesses, including: Maryam's Yum Yum with her red velvet waffles, Elma's in Harlem with their fresh juices, Top Hops with tastes of local craft beer, Heroes and Villains with chicken nuggets, Mike's Deli Italian antipasti bites, Cenkali Products with their indigenous Mexican vegan soups, Aunt Jo Jo's with their BBQ sauce and Boba Green with their bubble tea and more.
"New York City's Public Markets celebrate the rich history and diverse cultures, communities, and cuisines of New York City and, through these events, we hope to inspire networking, support and excitement around the fantastic women entrepreneurs that are so critical to the entire network," said David Hughes, Vice President and Executive Director of Markets at NYCEDC.
The series will take place on five consecutive Saturdays from February 29th to March 28th as follows:
Saturday, February 29 – Essex Market, 2PM – 5PM (Series Kick Off), Manhattan
Saturday, March 7 – La Marqueta, 2PM – 5PM, East Harlem
Saturday, March 14 — Moore Street Market, 2PM – 5PM, Brooklyn
Saturday, March 21 — Arthur Avenue Market, 2PM – 5PM, Bronx
Saturday, March 28 — Jamaica Market, 2PM – 5PM, Queens
Attendees can expect to taste and shop for everything from pastries and nutritious kids' meals at La Marqueta; to fresh fish, pasta, craft beer, and ice cream from Essex Market; to vegan baked goods and international spices from Moore Street Market; fresh meat and sandwiches at Arthur Avenue Market and fresh vegetables and prepared foods from Jamaica Market and more.
"NYC's public markets have everything that makes this city great: culture, diversity, opportunity and incredible food," said Faye Penn, Executive Director of women.nyc. "We're excited to celebrate the many women-owned enterprises thriving in the markets and let every female entrepreneur know that when it comes to starting or growing your businesses here, New York City has your back."
Free business services such as advertising placements and marketing consultations will be raffled off to those that attend from Heritage Radio Network, Queens Feasts, Edible Magazine and EscapeMaker.com. Prizes include:
Free web services for 2 years from Godaddy ($50 Value)
Customized social media plan for a business owner from QueensFeast
Free legal clinic with NELP for 30 minute session with a lawyer
30 minute photo session by a professional photographer for your business or products
On-air mentions on 6 episodes of Heritage Radio & social media mentions ($500 Value)
Social Media Promotion from Edible Manhattan ($500 Value)
6 hours of on-demand business training from EscapeMaker.com ($250 Value)
Free Ticket to WomeninHospitality.org Event ($50 Value)
NYCEDC has witnessed the value added to the NYC public markets through its women-owned and operated businesses, yet, there is more to be done to accelerate women's business growth, which is why NYCEDC decided to host this event series. The series announcement comes on the heels of the new NYC Public Markets brand campaign, which launched in the fall of 2019 as part of a comprehensive initiative to make these markets a world class destination for both local residents and tourists.
This year also marks the centennial of the 19th Amendment, which granted women the right to vote. New Yorkers Susan B. Anthony, Elizabeth Cady Stanton and thousands more joined the fight for suffrage over 100 years ago to improve their lives and blaze a trail for future generations of women. It is because of these distinguished women that there exist so many successful women-owned businesses across New York City today.
New York City Economic Development Corporation creates shared prosperity across New York City's five boroughs by strengthening neighborhoods and creating good jobs. NYCEDC works with and for communities to provide them with the resources they need to thrive, and we invest in projects that increase sustainability, support job growth, develop talent, and spark innovation to strengthen the City's competitive advantage. To learn more about our work and initiatives, please visit us on Facebook, Twitter, or Instagram.
---