---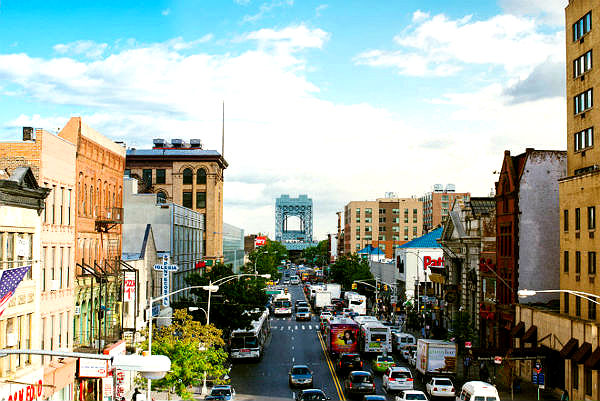 New York City Economic Development Corporation (NYCEDC), in partnership with HITLAB, announced today the fourth class of the Digital Health Breakthrough Network.
The Digital Health Breakthrough Network initiative for startups to pilot their products with end-users and strengthen their connection to New York City healthcare and technology sectors.The latest class of startups are developing technologies such as voice technology for managing care for senior citizens and technology for detecting and preventing hospital-acquired infections.
The Digital Health Breakthrough Network is part of a portfolio of initiatives launched by NYCEDC to support life sciences and healthcare ecosystems based in New York City. Selected startups in the program are able to pilot their technologies with clinical partners and patients around the City. The pilots are designed to efficiently provide early-stage startups with initial evidence that will help them improve their products and pitches to investors.
The latest class of promising startups include Biotia, a DNA sequencing technology and AI software that identifies pathogens and drug resistance markers to prevent hospital-acquired infections; Soundmind, a voice assistant tool to support the care of older adults; OpticSurg, an augmented reality software tool to support surgical procedures; and KnowNOW, a telehealth platform that provides testing and treatment for sexually transmitted diseases.
"The Digital Health Breakthrough Network strives to solve medical challenges by supporting innovative startups that are improving healthcare through the application of new technologies," said NYCEDC President and CEO James Patchett. "NYCEDC is very proud of this remarkable class of startups, and we look forward to the program's continued success."
"We are proud to support startups who combat a diverse array of healthcare needs with trailblazing technologies that range from augmented reality to DNA sequencing to artificial intelligence," said Laura Pugliese, Deputy Director of HITLAB. We are also proud to see such a high level of diversity in the entrepreneurs selected for this latest class of the program, 100% of which is comprised of female founders. We feel this cohort is a great reflection of the diversity of NYC as a whole, and also is a step in the right direction for increasing representation of women and minorities in the digital health and tech industry."
"Biotia is honored to join the Digital Health Breakthrough Network. A challenge in creating new health tech for hospitals is how to seamlessly integrate and provide value without disrupting the very important work the hospitals are doing," said Dr. Niamh O'Hara, Biotia. We look forward to both building relationships in the NYC healthcare system, and working with the HITLAB and NYCEDC's team to streamline and enhance our implementation."
"The Digital Breakthrough Health Network offers the exact kind of support that Soundmind needs as we work together to improve health outcomes of fellow New Yorkers," said Erum Khan, Soundmind. Working in a startup, we are often stretched thin and require additional resources to help us perform research to ensure our product provides real health benefits to our customers. This program will help us improve our offering and provide evidence on the tangible benefits our customers are receiving."
"KnowNOW is honored to have been selected by the Digital Health Breakthrough Network. STD's have hit an all-time high in the United States, but particularly NYC," said Dr. Diana Ramirez, KnowNOW. The KnowNOW team is excited to use the support of the program to accelerate and pilot our product. We look forward to creating valuable new relationships and generating evidence that can help us in our quest to use technology to deliver care."
"A lot of programs talk about the need to better support diversity in tech and entrepreneurship, but the Digital Health Breakthrough Network is actively making it happen," said Dr. Tran Tu Huynh of OpticSurg. As an immigrant female LGBTQ engineer and surgeon, I am honored and proud to be in their cohort as we work together to make social, technological, and healthcare progress."
Since 2016, the Digital Health Breakthrough Network has completed pilot studies on behalf of twelve startups supported by the program. The technologies have been tested in partnership with clinics and medical centers including Housing Works, The New Jewish Home, and the Reeds Center.
Driven by a commitment to innovation, job growth, and business development, the Digital Health Breakthrough Network supports the development of cutting-edge solutions to transform the City's health care system. As a result of the program, eight companies from previous cohorts have created 41 new jobs, raised $2.5 million in funds, served 119 patients in health care facilities and engaged with 88 clinicians in the product testing process.
---