---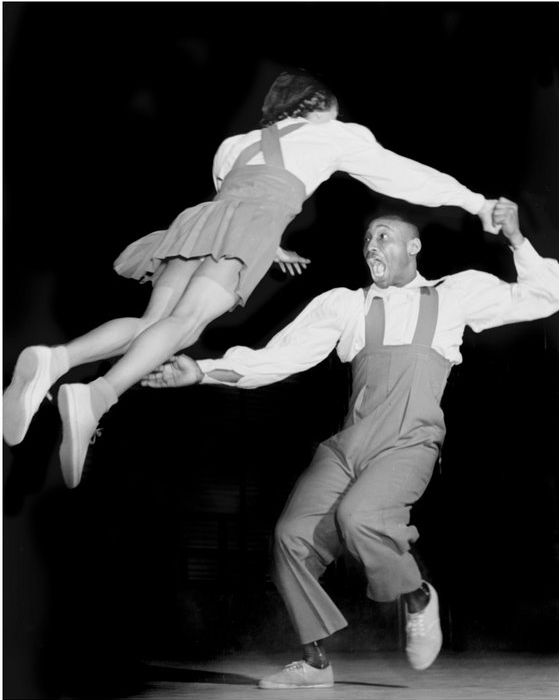 Cut loose! New York City lawmakers voted Tuesday to legalize dancing in bars, repealing a 91-year-old law that banned boogieing at most city nightspots.
The anti-dancing law was first enacted in 1926 and prohibited dancing in bars and restaurants that don't have a cabaret license.
Critics said the so-called cabaret law originated as a racist attempt to police Harlem's 1920s jazz clubs and continued to be enforced unfairly.
"If you're Latino, if you're black, if you're from the LGBTQ community, you all have been impacted by this law," said City Councilman Rafael Espinal, a Brooklyn Democrat, who introduce the legislation to repeal the law. "It is time we right this historical wrong and remove New York's inappropriate and arbitrarily enforced dancing licensing."
After the Council's 41-1 vote Tuesday to repeal the law, the measure will go to Democratic Mayor Bill de Blasio, who has said he supports it. The repeal will go into effect 30 days from when de Blasio signs it.
"The Cabaret Law has decimated New York City culture for the past century and we are extremely pleased to celebrate its death. We are very proud of our city government for doing the right thing and for all the hard work and support we have received from fellow advocates and the residents of this incredible city," said John Barclay, a bar manager and a founder of the pro-repeal Dance Liberation Network.
"After banning dancing for 91 years this is a great day for the city," said Greg Miller, the executive director of Dance Parade, a nonprofit that puts on an annual parade showcasing all forms of dance.
"It's been 91 years but it's happening, and it's progress," said Andrew Muchmore, a bar owner whose lawsuit over the anti-dancing law is still pending in federal court.
Fewer than 100 of the city's 25,000 eating and drinking establishments currently have a cabaret license, which requires approval from multiple city agencies.
Former Mayor Rudy Giuliani used the law to crack down on rowdy nightclubs as part of a quality-of-life campaign 20 years ago.
Enforcement has been haphazard in recent years, but bar owners say the law has continued to exert a chilling effect. "I know people that own bars that have had their livelihoods jeopardized by it," Muchmore said.
Civil rights attorney Norman Siegel, whose 2005 challenge to the law in New York state court was unsuccessful, said the cabaret law never should have been on the books to begin with.
"New York should be the dance capital of the world," Siegel said. "Today is a giant step in the right direction."
Via source / AP
Related Articles
---