---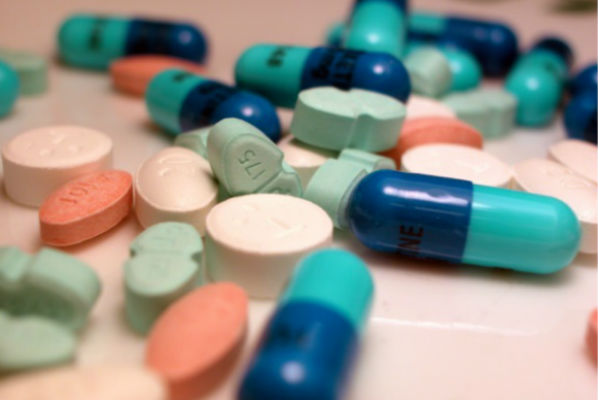 As part of its Mental Health For All initiative, the City is making major investments in overdose prevention, it announced today.
New resources to address a rise in overdose deaths during the first nine months of 2020 will include a citywide fentanyl awareness campaign, distribution of fentanyl test strips, more harm reduction outreach and drop-in services, and expanded access to medications for opioid use disorder.
"Every overdose death is preventable, but it starts with ensuring that resources are accessible and available," said Health Commissioner Dr. Dave A. Chokshi. "With these new investments, we'll be working with providers, organizations, and communities to make sure everyone knows and can respond to what our city is facing."
Through HealingNYC, the City has committed to expanding its plan to reduce overdose deaths and addressing the opioid epidemic through several strategies:
Raise awareness of fentanyl and the increased risk of overdose through a direct mailing campaign to all households citywide, as well as a TV, radio, social media, and print media campaign concentrated in neighborhoods with the highest rates of overdose.
Expand distribution of fentanyl test strips, a proven harm reduction strategy, to people at high risk of overdose.
Increase access to harm reduction services, particularly for people experiencing unsheltered homelessness who use drugs, by expanding drop-in hours and services at syringe service programs (SSPs) and increasing harm reduction outreach and syringe litter clean-up to include weekday nights and weekend days.
Expand same-day access to buprenorphine for people who are unstably housed in multiple settings, including SSP drop-in centers, Department of Homeless Services (DHS) shelters, and through street outreach.
Enhance services provided by NYC Health + Hospitals to people who use drugs, through increasing system access and coordination in the emergency department, inpatient stabilization, outpatient clinics, and through close partnership with community organizations and sister agencies.
"NYC Health + Hospitals works tirelessly with City sister agencies to ensure that we reach every single New Yorker in need of critical substance use disorder treatment," said NYC Health + Hospitals President and CEO Mitchell Katz, MD. "We will continue to do what we can to keep every single door to mental health services open, and we continue to meet people where they are and need the help."
Provisional data indicate that from January to September 2020, at least 1,446 individuals died of a drug overdose in New York City.
More than 75% of these overdose deaths involved fentanyl—a potent opioid that carries a high overdose risk.
Data released by the Centers for Disease Control show an increase in fentanyl-involved overdose deaths nationally.
1,446 overdose deaths confirmed during the first nine months of 2020
Deaths in 2019 and 2020 still pending final determinations

New Yorkers who use drugs are more likely to encounter fentanyl than ever before.
Drug product testing data from the New York Police Department laboratory show a sustained increase in fentanyl in the drug supply. During the last quarter of 2020, more than 80% of heroin tested contained fentanyl.
Laboratory testing has also identified fentanyl in cocaine, ketamine, and methamphetamine, as well as benzodiazepines and opioid analgesics acquired from non-pharmaceutical sources.
---