---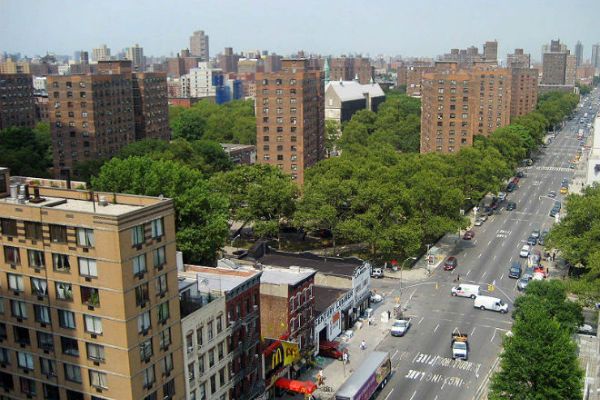 NYC Service today announced the release of NYCivic Engagement: Neighborhood Volunteer Study & Plan, a report which found NYC residents engaging in volunteerism at a rate (48%) that is more than three times higher than has been traditionally reported.
That service continues to be a uniting force in our City, with residents seeking out opportunities to address issues shared by others who hail from similar backgrounds.
The report also highlights obstacles to volunteerism and civic engagement reported by residents (including lack of time, as well as knowledge and access to engagement opportunities), makes recommendations on how to strengthen neighborhood volunteerism and civic engagement at such a critical time, and announces a new neighborhood-focused platform to publicize volunteer and civic engagement resources across the five boroughs.
"We know that strong, diverse, and vibrant communities have solid civic engagement at their core," said Mayor Bill de Blasio. "This report tells us that New Yorkers are engaging in volunteerism at high levels, but it also tells us that as we work to inspire community engagement throughout the City, we must reach people in their neighborhoods to get more New Yorkers active and connecting to one another. That is why we are committing to the work of neighborhood civic engagement through NYC Service and creating a plan to help address some of the barriers that make it difficult for New Yorkers to get involved."
"Volunteerism and civic engagement are such a critical part of the fabric of New York City, and we've seen this time and time again when our communities come together to support one another," said NYC Chief Service Officer Paula Gavin. "NYC Service is proud to build on this strength through the Neighborhood Volunteer Study & Plan by shedding light on how New Yorkers engage at a neighborhood level and how our City can partner with communities to build, support, and strengthen neighborhood volunteer networks so we can continue to build a stronger and more inclusive City."
NYC Service – in partnership with the Mayor's Community Affairs Unit (CAU), the Mayor's Public Engagement Unit, and Professor John Mollenkopf of the CUNY Graduate Center – spent several months studying volunteerism and civic engagement, which included surveying over 850 individuals and commissioning 14 focus groups in several neighborhoods in Western Queens (among them East Elmhurst, Jackson Heights, Sunnyside, and Woodside). The door-to-door survey included key questions asked on the national Current Population Survey (CPS) as well as more detailed questions on civic engagement and social trust.
"New Yorkers are not shy to take action to make their city and their communities a better place," said Regina Schwartz, Director of the Mayor's Public Engagement Unit. "The Public Engagement Unit is honored to work with NYC Service to help develop tools and trainings to assess the needs of New Yorkers and connect them with meaningful opportunities to serve. NYC Service plays a key role in enriching the lives of individuals, creating ties across communities, and improving many aspects of our living city."
"This one-of-a-kind effort reveals the contours of civic engagement in some of New York City's most diverse and interesting neighborhoods — and shows their residents care about neighborhood issues and commit their time to taking care of them," said Professor John Mellenkopf, Director of the Center for Urban Research at the CUNY Graduate Center.
"Conscientious, community-minded New Yorkers are a crucial thread in the fabric of our neighborhoods and our civic life," said State Senator Jesse Hamilton. "I welcome the release of this report and the ongoing commitment of City government to helping New Yorkers volunteer. With our sustained efforts, we will successfully connect even more New Yorkers to the volunteer opportunities they seek and thereby contribute to stronger, healthier, and more robust communities."
"Service provides opportunities to give back and learn — it's great news that New Yorkers are so committed to volunteering and civic engagement," said State Senator Daniel Squadron. "Public service programs are an important gateway to volunteerism and job training, and as they face threats on the national level, I look forward to continuing the push on the city and state levels. Thank you to the City, NYC Service, CAU, and my colleagues."
"Volunteerism and civic engagement are two of the pillars that have helped build this city as we know it to betoday," said Assembly Member Rodneyse Bichotte. "We have always been a city pushing for democracy by way of information and engagement about matters that affect our communities. As the NYCivic Engagement: report, has shown, volunteerism and civic engagement are critical to helping our fellow New Yorkers thrive. I thank NYC Service and all that they are doing to foster these types of activities throughout our city. As a community we become more dynamic and more vibrant through our collective efforts."
"By volunteering, residents participate in democracy that goes beyond the voting booth; they become  part of a community of people that helps shape the future of our neighborhood as a place for ALL its residents," said Len Maniace, President of the Jackson Heights Beautification Group. "I think volunteering for a group like ours connects you to many of your neighbors, people who you probably would never have known. As a result, we think we've helped to make Jackson Heights the small town in the big city."
"Sunnyside Community Services serves several of the most diverse neighborhoods of New York's most diverse borough, and our hundreds of local volunteers are wonderfully diverse in age, culture, and language," said Judy Zangwill, Executive Director of Sunnyside Community Services. "It is incredibly uplifting to see how volunteering brings people together regardless of age, culture, or language, to work towards common goals that benefit their communities and the city as a whole."
"One of the benefits of civic engagement locally for me is being part of a group of dedicated and committed New Yorkers that used our skills, talents, and abilities to support the neighborhood in getting the resources needed to have a better quality of life," said Albert Murph, Volunteer. "Just one of many important reasons to get involved."
"My motivation is to encounter people in the community with a passion for service, but lack of information about organizations in their own communities in need of volunteers," said Delfina Adolf, Volunteer.
Key findings from the NYCivic Engagement: Neighborhood Volunteer Study & Plan  include the following:
New Yorkers are engaging at high levels across many demographic groups through primarily localized opportunities:
The volunteer rate in the study neighborhoods of Western Queens was more than double the national figure at 48 percent.

High levels of volunteering cut across almost all demographic groups surveyed.
Respondents engaged in primarily localized opportunities, including those with their children's schools or local organizations, focused on specific community issues. High levels of engagement were found with religious organizations (outside of attending worship services), particularly among Black and Hispanic respondents.
Personal interests and identity drive volunteerism:

Relating to a higher moral cause and responding to a specific community need were the strongest influences in activity

Respondents seek out opportunities that align with their community and interests

Volunteerism correlates with other forms of civic engagement, such as voting or attending community meetings
Residents face significant obstacles to volunteering:

Lack of time, by far the largest inhibitor keeping individuals from engaging in their community

Lack of knowledge of available volunteer opportunities

Lack of access to volunteer opportunities due to challenges like language barriers
To learn more about NYC Service, visit nyc.gov/service.
Related articles
No related posts found...
---