---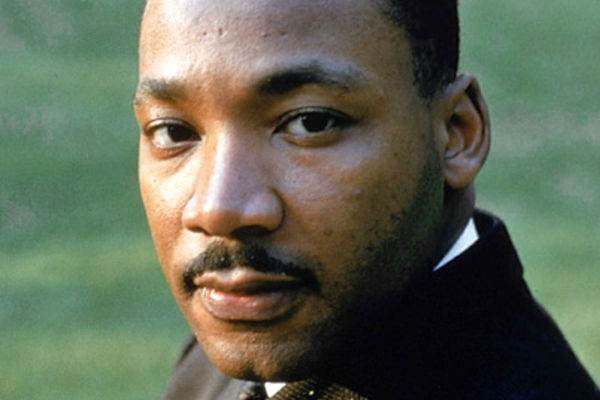 Today, NYC Service is engaging 50 music professionals to mentor 50 New York City high school students as part of the national MLK Day of Service spearheaded by the Corporation for National and Community Service (CNCS). All of the volunteer mentors are New York City residents with careers in music ranging from GRAMMY winning songwriters and producers to engineers. These individuals all serve on the Recording Academy NY Chapter board and will share their personal stories and careers in music with students in one-on-one mentoring sessions.
The students were selected from 10 high schools representing all five boroughs of New York City. In addition to participating in today's mentoring session, each school will receive a $2,500 grant from the GRAMMY Museum as part of the GRAMMYS Signature Schools Grants program. The grant funding will support music programs in each school.
Today's event is part of a citywide initiative to increase mentoring opportunities for high school youth across the five boroughs. The initiative, launched in January 2017, aims to establish mentoring programs in 400 New York City high schools by 2022, annually engaging 14,000 New Yorkers as volunteer mentors to 40,000 high school students. It also supports the City's Equity and Excellence plan to achieve 80 percent high school graduation and two-thirds college-readiness rates by 2026.
"Opportunities that connect young people to role models and adults that care are vital to achieving our goal of engaging thousands of New Yorkers as mentors," said Mayor Bill de Blasio. "Thank you to the volunteers for sharing your experience and career paths with our students. We know that if students have the opportunity to connect with caring adults from diverse walks of life while learning new career paths, they are more likely to succeed and reach their full potential."
"Mentors can have a very positive impact on the success of high school youth," said Council Speaker Corey Johnson. "This MLK Day of Service, what better way to honor Rev. Dr. King's legacy than through mentorship? We are deeply grateful to these volunteers for their service to young New Yorkers interested in music."
"Volunteer mentorship is a strategy aimed at ensuring NYC students have an adult in their life who can expand their vision for the future," said NYC Chief Service Officer Paula Gavin. "The opportunity to connect young men and women with caring adults is something NYC Service takes great pride in. We are thrilled to partner with the GRAMMY Museum and the Recording Academy New York Chapter to mentor students, inspire more New Yorkers to serve as volunteer mentors, as well as expose students to careers in the music industry."
In the spirit of Dr. King's legacy of community solidarity and equity, speed mentoring is a way for underserved youth to discover new career and academic opportunities. Through a series of short conversations, professionals share their personal backgrounds and provide students with insights into college and career paths as well as tips for success.
NYC Service, with sponsorship from RBC Capital Markets, identified an opportunity for the Recording Academy to celebrate its return to New York City by supporting a critical need in the City. In addition to the impact volunteers are making on students today, the GRAMMY Museum is helping to shed light on this important initiative and inspiring more New Yorkers to serve as volunteer mentors. The match was a natural fit as the GRAMMY Museum has a history of supporting initiatives that provide young people with opportunities to grow and develop.
"Mentorship is one of the pillars of our educational outreach, both in Los Angeles and throughout the country," said Scott Goldman, GRAMMY Museum Executive Director. "Many of our programs are focused on pairing music industry leaders and executives with young people who hope to one day have a career in the industry. This opportunity with NYC Service gives us the extraordinary opportunity to reach youth in New York, and we are thankful to the city for their support in helping us to inspire and educate future generations."
"The Recording Academy™ New York Chapter is thrilled to be involved with such an important initiative," said Nick Cucci, Recording Academy™ New York Chapter Executive Director. "Keeping music alive and thriving is a vital part of what we do year-round and this program is another way for the Academy to support and help the next generation of music creators."
"New York City's music community is the most vibrant in the world, and we are so grateful to the industry professionals who devoted time to participate in this meaningful event," said Media and Entertainment Commissioner Julie Menin. "As the GRAMMYS return to New York City for their 60th annual celebration, it's appropriate to take a moment to reflect on our city's thriving industry and help the next generation of music professionals get a foot in the door. Thank you to the GRAMMY Museum, the Recording Academy New York Chapter, and NYC Service for making today's event possible."
"Connecting our young people with mentors and role models who can make a positive impact in their lives is vital to preparing them for success in life," said NYC Council Member Robert Cornegy. "As one of the greatest role models in our history, it is extremely fitting that NYC Service and the GRAMMY Museum are honoring the legacy of Dr. Martin Luther King by connecting these music students with professionals in the music industry to help further their dreams. I commend the individuals volunteering their time to make this important contribution to our youth and the GRAMMY Museum for their commitment to making a difference in young people's lives."
10 Participating NYC High Schools
· Brooklyn Preparatory High School (Brooklyn)
· Performing Arts and Technology High School (Brooklyn)
· Knowledge and Power Preparatory Academy International High School (Kappa) (Bronx)
· Renaissance High School for Musical Theater & Technology (Bronx)
· Repertory Company High School for Theatre Arts (Manhattan)
· Urban Assembly for the Performing Arts (Manhattan)
· Channel View School for Research (Queens)
· John Adams High School (Queens)
· Curtis High School (Staten Island)
· Susan E. Wagner High School (Staten Island)
About NYC Service
NYC Service, a division of the Office of the Mayor, promotes volunteerism, engages New Yorkers in service, builds volunteer capacity, and mobilizes the power of volunteers and national service members to impact New York City's greatest needs. To learn more about NYC Service and connect to volunteer opportunities across New York City, visit nyc.gov/service.
About the GRAMMY MUSEUM
The GRAMMY Museum explores and celebrates the enduring legacies of all forms of music; the creative process; the art and technology of the recording process; and the history of the GRAMMY Awards, the premier recognition of recorded music accomplishment.
About the Recording Academy
Established in 1957, The Recording Academy is an organization of musicians, songwriters, producers, engineers, and recording professionals that is dedicated to improving the cultural condition and quality of life for music and its makers. Internationally known for the GRAMMY Awards — the preeminent peer-recognized award for musical excellence and the most credible brand in music — The Recording Academy is responsible for groundbreaking professional development, cultural enrichment, advocacy, education, and human services programs. The Academy continues to focus on its mission of recognizing musical excellence, advocating for the well-being of music makers, and ensuring that music remains an indelible part of our culture.
About RBC Capital Markets
RBC Capital Markets is a premier global investment bank providing expertise in banking, finance and capital markets to corporations, institutional investors, asset managers and governments around the world. They serve clients from 70 offices in 15 countries across North America, the UK, Europe and the Asia-Pacific region. Our more than 7,200 professionals deliver the experience and insights required to raise capital, access markets, mitigate risk and acquire or dispose of assets for clients worldwide. We are consistently ranked, by third-party sources, among the 10 largest and most significant investment banks globally.
---