---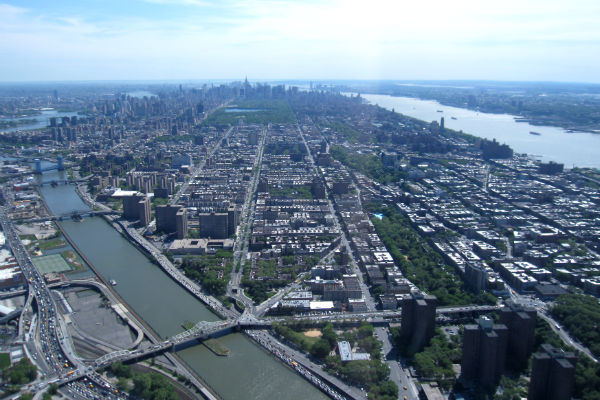 NYC Service, in partnership with the Nonprofit Coordinating Committee of New York (NPCC), released What Lies Beneath: The State of NYC Nonprofit Board Diversity, Equity, and Inclusion.The release also includes an Inclusion to identify nonprofit board diversity, equity, and inclusion (DEI) gaps, strategies, recommendations and resources for NYC's nonprofit sector.
The report is a result of a six-month study conducted with the NYC Nonprofit Board Development Coalition, led by NYC Service, which assessed nonprofit board composition, board policies, as well as procedures. The study discovered that nonprofit leadership demographics do not reflect the diversity of New York City; DEI is valued, but not effectively addressed; representation in leadership matters; board complacency and resistance to change impede DEI; and boards may be perpetuating harmful biases.
"It is critical that nonprofit leaders articulate and embrace DEI values within their organization's board composition, mission, and programs," said Mayor Bill de Blasio. "Nonprofit leadership has a responsibility to reflect the communities they serve and the city is here to support their efforts."
"The best long-term solutions come from within communities as experts of their own experiences," said Patricia Eng, NYC Chief Service Officer. "Leadership that reflects the core constituency strengthens the fabric of the community, our city, and our nation. In today's world, this is a 'must have', not just 'nice to have' toward a vibrant democracy."
"Nonprofits work hard to serve their communities effectively, and must be diverse, equitable, and inclusive to do so," said Sharon Stapel, President of NPCC. "This report encourages a frank conversation about the systemic and individual barriers that we all struggle with, and offers recommendations and strategies to truly center equity in their work."
The report's findings are a culmination of 420 online survey respondents and 37 focus group participants, representing nonprofit Chief Executive Officers/Executive Directors (CEOs/EDs) and board members throughout the five boroughs of NYC. The survey asked respondents to provide the composition of their board in terms of age, gender identity, race/ethnicity, sexual orientation, and disability status; their board policies and procedures; as well as, successes and challenges with regards to addressing DEI on their boards. The focus group interviews assigned NYC nonprofit CEOs/EDs and board members to separate focus groups to encourage open dialogue. Using an open-ended interview method, the participants discussed what they thought it meant to diversify a board; successes and challenges with recruitment and onboarding; reasons for joining a board; and barriers to and recommendations for achieving board diversity, equity, and inclusivity.
"The Council of Urban Professionals is grateful for the publication of the DEI Report and we stand ready to support NYC's nonprofit organizations that are committed to greater inclusivity," said Chanda Gibson, Executive Director of the Council of Urban Professionals. "We have a pool of talented, experienced professionals of color who are ready to serve, so we look forward to leading the change we want to see, together."
"It is incredibly helpful to have this report that speaks to the challenges and opportunities for NYC nonprofits looking to address diversity, equity and inclusion through the work of their boards," said Keith Timko, Executive Director of the Support Center. "If we believe these values are important–that of equity and inclusion–they need to be reflected in the work of our nonprofit boards. This study is critically important to understanding where we are today and where we would like to be tomorrow."
"The issues of diversity, equity and inclusion are critically important to our organization and is central to our work and our vision of New York City as an equitable, diverse and just city that provides quality housing where all New Yorkers can live and thrive in their communities," said Edline Jacquet, Board Chair of Met Council Research & Educational Fund. "As one of the oldest housing and tenants rights groups in the city and a grassroots, member-driven social justice nonprofit organization made up of New York City tenants, we understand how important it is to have a racially and culturally diverse board leadership that truly represents the tenants and the communities that we represent. This report highlights the need to seriously address these issues in a thoughtful and strategic way and provides important insights from a range of perspectives from leaders on the ground involved in this critical work."
"Our country suffers from historical and current racist attitudes and biases against people that are different," said Nancy D. Miller, Executive Director/CEO of VISIONS/Services for the Blind and Visually Impaired. "Board diversity combined with staff diversity encourages the recognition and action against these inherent biases at the nonprofit policy and service level. This report will engage the sector in soul-searching leading to action that makes significant change in how we work with one another across our differences."
"To disrupt an inequitable system, we have to expand access to power," said Kathrine Mott, Chief Executive Officer of Let's Get Ready. "And that starts within our organization through diverse representation at every level of decision making. We look forward to implementing the findings of the NYC Board Diversity, Equity, and Inclusion report to become an even stronger and more effective organization."
"Diversity, Equity, and Inclusion work on the board level is vitally important," said George Suttles, Board Member of Odyssey House. "It informs our strategies and ultimately helps us better serve our clients. If we want to have an impact, part of our process must include building a board that is reflective of the communities and demographics we serve."
"Diversity, Equity, and Inclusion on nonprofit boards adds value and authenticity to the mission and work of organizations," said Ramik Williams, Executive Director of Directions for Our Youth Inc. "I believe this report will communicate the challenges, successes, and needs of bringing diversity, equity and inclusion to the nonprofit sector in New York City and generate conversations, and more importantly actions to diversify organizational leadership. I applaud the Mayor's Office and challenge other elected officials on the state and local levels as well as other stakeholders particularly those in the philanthropic and service provision side to further the work and bring change to the nonprofit sector."
Based on the survey results, the study found that policies and procedures are not absolute guarantees in ensuring sustainable change. Nonprofit leaders must harness existing board support for DEI to build a deepened and common framework to successfully approach this issue, and move away from counterproductive and ineffective thinking and solutions. The report shares the following recommendations to guide CEOs/EDs and board leaders' DEI efforts and to hold themselves and their organizations accountable:
A. Articulate a common language for DEI
Define DEI
Address privilege and power imbalances
Challenge cultural biases and assumptions
B. Build internal support to mobilize change
Recruit DEI advocates
Communicate the value-add of DEI
Disrupt board complacency
C. Create and implement strategic DEI goals and practices
Determine what DEI success means for your board
Look holistically across board and organizational practices
D. Dedicate the board and organization to sustained awareness and accountability
The NYC Nonprofit Board Development Coalition will come together and form an action plan to support nonprofit leaders in the City looking to improve board diversity, equity, and inclusion.
To access the full report, click here.
For more information and to find an opportunity to #ServeNYC, visit nyc.gov/service.
For more information, visit http://www.npccny.org.
---