---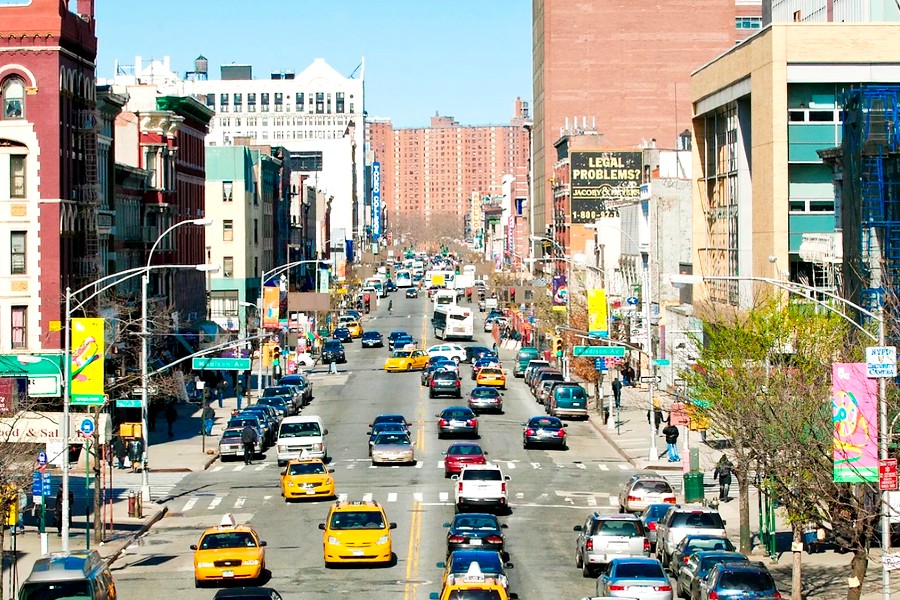 The Department of Small Business Services (SBS) in New York City has unveiled its inaugural report from the NYC Small Business Advisory Commission (SBAC).
Presenting a comprehensive set of recommendations to establish New York City as a "City of Yes" for small businesses. The SBAC, established through Executive Order 15 by Mayor Eric Adams, serves as an advisory body to provide guidance and insight to the Mayor and policymakers on effectively supporting the city's small business community.
Mayor Eric Adams expressed pride in the release of the SBAC's inaugural report, emphasizing its significance in creating a supportive environment for small businesses. The commission, comprising 44 professionals, community leaders, and representatives from various Chambers of Commerce, merchants' associations, and Business Improvement Districts (BIDs), represents the diverse and multicultural makeup of the small business community across all five boroughs. Mayor Adams commended the collaborative efforts of the commission and city agencies in considering the needs of small businesses in policymaking, committing to implementing the proposed plans and anticipating future recommendations to foster continued growth and success.
Deputy Mayor for Housing, Economic Development, and Workforce Maria Torres-Springer acknowledged the importance of listening to small business owners and highlighted how the SBAC's recommendations will empower both current and future entrepreneurs by eliminating barriers that have hindered their progress. Small Business Services Commissioner Kevin D. Kim praised the commission's efforts in identifying common-sense initiatives to help small businesses thrive and affirmed the commitment of SBS and SBAC to transform New York into a "City of Yes."
The inaugural report assesses the impact of state and local policies, laws, and regulations on small business owners. It provides specific plans and timelines proposed by the commission to implement their recommendations, building on the Adams Administration's initiatives to streamline city bureaucracy through programs like Small Business Forward and BLAST. These initiatives aim to save small businesses substantial amounts in fines, violations, and outdated processes. Various city agencies, including the Fire Department, Health Department, and Consumer and Worker Protection, expressed their support for the SBAC's efforts and their commitment to collaborating with SBS and other partners to explore recommended reforms.
The SBAC report is the result of the commission's focus on three key challenges faced by small business owners: Education and Outreach, Enforcement and Operations, and Licensing, Fines, and Fees. It includes eight recommendations aimed at improving communication between city agencies and small business owners, addressing the disparate impact of fines and fees on different businesses, and expanding the scope of public-private partnerships.
The SBAC actively engaged with city agencies in real-time to ensure that small businesses were considered in policymaking. An example of their success is the month-long grace period achieved for complying with the new trash set-out times, providing small businesses with flexibility during the adjustment period. Following the report's release, the SBAC plans to implement its project plans starting in July 2023 and will review the city's regulatory environment to issue new recommendations in June 2024.
SBAC members expressed optimism and determination to establish a "City of Yes" for small businesses. They recognized the collaborative efforts of Mayor Adams, the Mayor's Office, Commissioner Kim, the staff at NYC Small Business Services, and the SBAC in making this vision a reality. The report reflects the shared commitment to support and nurture the small business community across all five boroughs of New York City.
The Department of Small Business Services (SBS) plays a crucial role in unlocking economic potential and creating economic security for all New Yorkers. SBS accomplishes this by connecting residents to good jobs, strengthening businesses, and building vibrant neighborhoods throughout the five boroughs. For more information about SBS, visit nyc.gov/sbs or contact 311. Stay updated by following SBS on Facebook, Twitter, and Instagram.
---