---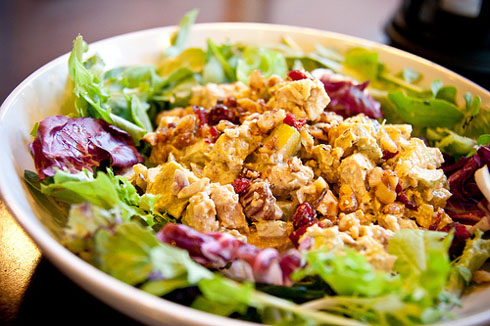 Food is hot in Harlem and all over NYC, so in July 2010, the Health Department began requiring restaurants in all five boroughs to post letter grades summarizing their sanitary inspection scores.
Five years later, restaurants are performing better on inspection and are cleaner than they have ever been. The program has had a positive impact on restaurant hygiene, food-safety practices, and public awareness. Today, 95 percent of the City's 24,000 restaurants now post an A grade, the number of critical violations has decreased, and more restaurant supervisors have completed the Health Department's food protection course.
"Over the last five years, restaurant letter grading has successfully motivated restaurants to practice better food safety," said Health Commissioner Dr. Mary T. Bassett. "You see this as you walk down any street in the City. The large number of A grades that are proudly displayed means that restaurants are attaining excellent compliance with food safety regulations, which has reduced the likelihood of foodborne illness and made dining out safer for all New Yorkers."
"The letter grading program has evolved for the better over the last five years," said Justin Dambinskas, whose family owns Ice House Café in the Bronx. "One of the most important things about letter grading is that it has created a level playing field for restaurants. There is now more consistency so you know what to expect when you're inspected, and there's a better system to address any questions you have following an inspection. An A is looked upon favorably – if a customer doesn't see an A, they'll walk away. If you do your due diligence and earn that A, it gives people confidence in your restaurant."
"I have been supportive of the restaurant letter grading program from the start in 2010," said Chef Wylie Dufresne, owner of New York City restaurant Alder and now closed wd~50. "It's important that our customers understand our commitment to food safety and best practices, and that's why we display our A grade in the window at Alder.  Letter grades help to simplify that for diners."
"New York's restaurant grading program is a phenomenal success. Most importantly, it has prevented illnesses caused by Salmonella, but it has also saved restaurants money. Clearly, every city and state in the country should implement such a program," said Michael F. Jacobson, executive director of the Center for Science in the Public Interest.
"Restaurants have risen to the challenge posed by the grading system and are producing safer meals, and I am particularly pleased that there has been a 24 percent drop in Salmonella reports since 2010," said Marion Nestle, Paulette Goddard Professor of Nutrition, Food Studies, and Public Health at New York University. "Congratulations to the program on its fifth anniversary.  Restaurant grading is doing exactly what it is supposed to do: improving food safety practices in New York restaurants and making them safer for all of their customers."
Highlights of the last five years include:
More restaurants than ever before are earning A grades at the beginning of their inspection cycle, meaning they pay no fines and are only inspected once a year.
·         58 percent of restaurants now earn an A on their initial inspection, an increase from 37 percent in the first year of letter grading.
·         Restaurants also are achieving A grades on re-inspection at a higher rate than ever before.
·         Fifty-eight percent of those scoring in the B range on their initial inspection now earn an A upon re-inspection, an improvement from 38 percent in the first year of letter grading.
·         Restaurants that score in the C range on their initial inspection also improved upon re-inspection, with 45 percent subsequently earning an A. In the first year of letter grading, only 28 percent made that same improvement.
The improvements in grades are due to better practices in important food safety areas.
·         There has been an 18 percent decrease in restaurants cited for evidence of mice compared to the year before the start of grading.
·         Other critical violations, such as inadequate hand washing facilities, foods being kept at the wrong temperature, inadequate worker hygiene and unsanitary equipment, have also declined.
·         The number of restaurants temporarily closed following an inspection has decreased, from a rate of 5.67 percent in FY11 to 4.84 in FY14. In FY11 1,322 restaurants were closed. In FY14 only 1,208.
Restaurants have seen financial relief by way of reduced fines.
·         Despite a more than two-fold increase in the number of inspections, fines are now lower than they were before the grading program began. This is due to better performance at inspections and the new fixed fine schedule implemented last year in coordination with New York City Council.
·         The more than 24,000 restaurants paid a total of $26.8 million in penalties to date in Fiscal Year 2015, an 18 percent decline over the same period last year.
·         The median restaurant fines levied were 82 percent less in FY15 than FY14.
The number of restaurant supervisors completing the food protection course has increased each year since letter grading went into effect.
·         One of the best investments a restaurant can make is to train its staff in food safety practices. Just over 25,000 supervisors took the course in 2010, while 31,500 were trained in 2014, an increase of 26 percent.
As food safety practices have improved, we've seen a drop in Salmonella cases.
·         Between 2010 (the last year before grading) and 2014, there has been a 24 percent decline in Salmonella cases reported to the Health Department.
Letter grading is extremely popular among New Yorkers.
·         According to a 2012 survey conducted by Baruch College at the City University of New York, 91 percent of New Yorkers approve of restaurant grading, 88 percent use grades in making their dining decisions and 76 percent feel more confident eating in an A-grade restaurant.
Related Articles
---