---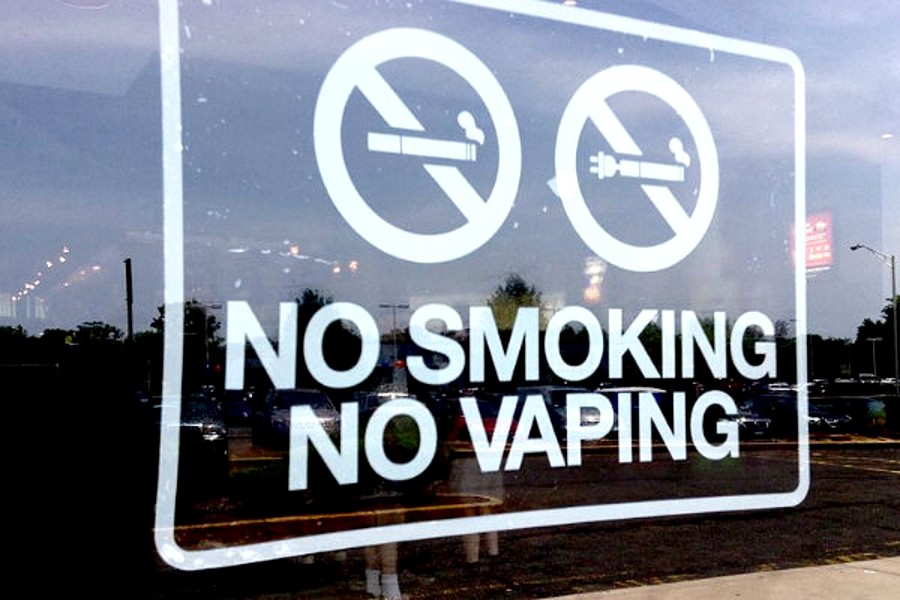 Today, New York City (NYC) Public Schools announced a partnership with CATCH Global Foundation to address the nicotine vaping epidemic among youth across the city through the CATCH My Breath NYC initiative.
In collaboration with the New York Health Foundation and the NYC Department of Health and Mental Hygiene (NYC Health Department), CATCH Global Foundation will provide free vaping prevention training, classroom resources, and parent resources to public school health educators serving middle and high school students, as well as engage students in advocacy-centered service learning projects through its evidence-based vaping prevention program, CATCH My Breath.
"Our school staff are not only educators, but wellness champions and role models for our young New Yorkers. It is critical that they have the resources to help our kids prioritize their wellbeing and say no to vaping," said Schools Chancellor David C. Banks. "As more and more young people take up use of e-cigarettes, the CATCH My Breath NYC initiative will provide educators with trainings and resources they need to combat this trend, expanding our substance use prevention work to comprehensively meet the challenges being faced by students today."
"No amount of e-cigarette use is safe for teenagers or adults. E-cigarettes negatively affects a teenager's memory and concentration and may decrease their learning ability," said Health Commissioner Dr. Ashwin Vasan. "The CATCH My Breath initiative will teach New York City Public Schools educators and staffers about the real world harms of e-cigarette use and help prevent young New Yorkers from getting hooked on nicotine. Healthier, longer lives for New Yorkers starts with our kids, and preventing exposure to e-cigarettes, is part of keeping them healthy and safe for decades to come."
"Youth use of e-cigarettes is an ongoing risk to students' health and academic success. Schools play a critical role in protecting students' well-being and mental health." said Health Department Deputy Commissioner Dr. Michelle Morse. "We are grateful that additional resources will be devoted to support NYC school staff and build students' skills related to decision-making, self-advocacy, and analyzing peer influences to help them make informed decisions and resist e-cigarette use."
"After years of declining cigarette use, a new generation is at risk of becoming addicted to nicotine through vape products," said David Sandman, Ph.D., President and CEO of the New York Health Foundation. "We need to stop unhealthy addictions before they start. We are pleased to support this important public-private collaboration to promote healthy lifestyle choices for young people."
"CATCH Global Foundation is grateful for the support of the New York Health Foundation and honored to work with the New York Health Foundation, New York City Public Schools, and New York City Department of Health and Mental Hygiene to combat the youth vaping epidemic by educating and empowering students to embrace a life without vaping," said Duncan Van Dusen, Founder & CEO of CATCH Global Foundation. "E-cigarette use is a huge issue among our youth, who are the targets of mass-marketing and misinformation campaigns run by the vaping industry. This important collaboration will help us reach students before they start using e-cigarettes, so they don't fall prey to the negative mental and physical health impacts of nicotine addiction."
Despite the harms of vaping (e-cigarette use), vaping continues to gain traction among youth in NYC due to predatory industry practices. In 2021, one in nine high school students reported using e-cigarettes. Nearly five times as many high school students in NYC use e-cigarettes than smoke cigarettes. In 2018, one in 15 middle school students reported using e-cigarettes. E-cigarettes are particularly harmful for youth because they almost always contain nicotine, which can change the chemistry of the adolescent brain and may affect learning ability and worsen memory and concentration. Nicotine may also affect the way the adolescent brain processes other drugs, like alcohol, cannabis, and cocaine. Youth who use them are also more likely to later try cigarettes.
The goal of the CATCH My Breath NYC initiative is to reduce the initiation of nicotine vaping by middle and high school students by building the capacity of educators to deliver nicotine vaping prevention education to students and parents, and by empowering students to choose and advocate for a vape-free lifestyle.
The New York Health Foundation has committed $282,000 to support the initiative's ability to reach up to 315 health educators and 30,000 students in up to 180 NYC schools over three years. In partnership with the NYC Public Schools Office of School Wellness Programs, public school teachers from across the City who teach health education will be eligible to participate in CATCH My Breath NYC training for free beginning in the fall of the 2023-24 school year. Beginning in spring 2024, NYC middle and high schoolers will be invited to participate in a city-wide service learning project and anti-vaping public service announcement contest.
This deepened partnership with CATCH Global Foundation and New York Health Foundation to expand much-needed vaping prevention resources for schools builds on existing collaborations between the Office of School Wellness Programs and the NYC Health Department's Tobacco Policy and Programs Unit and the Office of School Health's multifaceted prevention strategy to address youth vaping. Efforts have included developing ongoing supportive policy guidance for principals and other school staff, providing training to over a thousand school clinicians, counselors, and staff, and creating and distributing educational materials for students and parents. Resources are available on the NYC Health Department's E-cigarettes webpage. Additionally, NYC has been an early adopter of important e-cigarette sales restrictions to protect youth, including a minimum age of 21 to buy e-cigarettes, e-cigarette retailer licenses with neighborhood caps, and a ban on the sale of flavored e-cigarettes.
CATCH My Breath is a nationally-recognized and evidence-based youth nicotine vaping prevention program for students in grades 5-12. Developed by researchers at the University of Texas School of Public Health, CATCH My Breath is the only nicotine vaping prevention program recognized by the Substance Abuse and Mental Health Services Administration (SAMHSA) as an effective school-level intervention and is proven to prevent the initiation of vaping among students by up to 46%. CATCH My Breath currently reaches more than 1.8 million youth in over 5,000 schools nationwide.
To learn more about the CATCH My Breath NYC initiative, please visit: www.catch.org/nycschools.
CATCH Global Foundation
Founded in 2014 with support from the UTHealth School of Public Health and MD Anderson Cancer Center, CATCH is a leading expert in the development and dissemination of school-based children's health and wellness programs that are evidence-based and evidence-informed. CATCH offers curriculum aligned with national standards for grades Pre-K through 12 that focus on health and physical education, social-emotional learning, youth vaping prevention, sun safety, and oral health. Additionally, CATCH provides professional development training to thousands of educators each year and reaches over 3 million youth annually in the United States and internationally. Visit www.catch.org to learn more.
The New York City Public School's Office of School Wellness Programs
The New York City Public School's Office of School Wellness Programs advises districts and schools on policy and professional learning for physical education, health education instruction, and wellness programs that are essential to student wellbeing. Under the framework of NYC Public Schools Citywide Wellness Policy, the office helps schools establish the conditions necessary for physical and health education to thrive through school-based wellness programs, professional learning for teachers, guidance for administrators, and opportunities to engage students, families, and their communities.
---