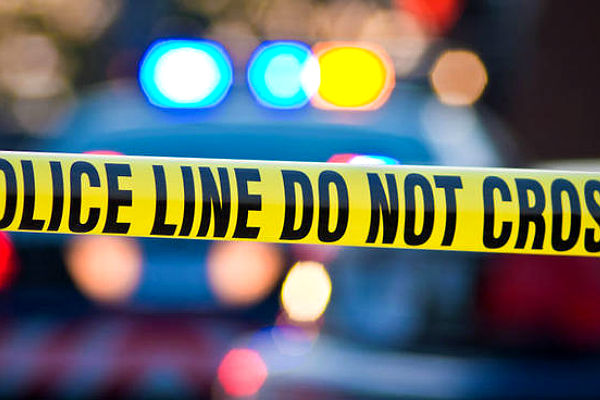 Geoffrey S. Berman, the United States Attorney for the Southern District of New York, Ashan M. Benedict, the Special Agent-in-Charge of the New York Field Division of the Bureau of Alcohol, Tobacco, Firearms, and Explosives ("ATF")…… James P. O'Neill, the Commissioner of the New York City Police Department ("NYPD"), and Daniel A. Nigro, the Commissioner of the New York City Fire Department ("FDNY"), announced today the arrest of Luis Saquicili in connection with an arson in New York, which occurred on the evening on January 31, 2018.  It is alleged that Saquicili threw a glass bottle with ignitable liquid and a lit wick, commonly known as a "Molotov cocktail," into a bar in East Harlem.  Saquicili was arrested this morning, and presented today in Manhattan federal court before the Honorable Kevin N. Fox.
Manhattan U.S. Geoffrey S. Berman said:  "As alleged, Luis Saquicili put the public at grave risk when he threw an incendiary device into a bar that was open for business.  Thanks to the Strategic Explosive and Arson Response Task Force, shortly after this incident, Saquicili was located and arrested."
ATF Special Agent-in-Charge Ashan M. Benedict said:  "The alleged actions of Luis Saquicili could have resulted in damage, destruction and death for many innocent people.  Thanks to the efforts of the Agents, Detectives and Fire Marshals assigned to the ATF/ NYPD/FDNY Strategic Explosive and Arson Response Task Force, Mr. Saquicili was quickly apprehended and brought to justice. I would also like to extend my gratitude to the United States Attorney's Office for their work in prosecuting this case."
Police Commissioner James P. O'Neill said: "This defendant is accused to hurling a Molotov cocktail into an East Harlem bar that was open for business. He put the lives of civilians and first responders at risk, so I want to thank those who responded to and investigated this act of arson for their hard work to bring this dangerous individual to justice."
Fire Commissioner Daniel A. Nigro said:  "Without question, this fire could have resulted in many lives lost.  I applaud our Fire Marshals and the members of the NYPD and ATF for their quick work and collaboration to apprehend this suspect."
According to allegations in the Complaint filed in Manhattan federal court.
On January 31, 2018, at approximately 8:00 p.m., Saquicili entered a bar in New York, where he had been a patron for over one year.  He was refused entry by the owner of the bar because he was heavily intoxicated.  At approximately 10:45 p.m., SAQUICILI returned to the bar and threw a glass bottle that contained an ignitable fluid and lit wick onto the floor of the bar.  The bottle broke causing a fire and charring the floor of the bar.
Mr. Berman praised the outstanding work of the Strategic Explosive and Arson Response Task Force of the ATF, the NYPD, and the FDNY.
Saquicili, 46, of New York, New York, is charged with one count of arson, which carries a mandatory minimum of five years in prison and a maximum 20 years in prison.  The maximum potential sentence in this case is prescribed by Congress and is provided here for informational purposes only, as any sentencing of the defendant will be determined by the judge.
The press release is available at justice.gov.
Via source
No related posts found...
---
---
VIDEO
---
Harlem Cultural Archives is a donor and foundation-supported Historical Society, Its mission is to create, maintain and grow a remotely accessible, online, interactive repository of audio-visual materials documenting Harlem's remarkable and varied multicultural legacies, including its storied past as well as its continuing contributions to the City and State of New York, the nation, and the world.
Support Harlem Cultural Archives
and
click here to get more Harlem History
, Thank you.