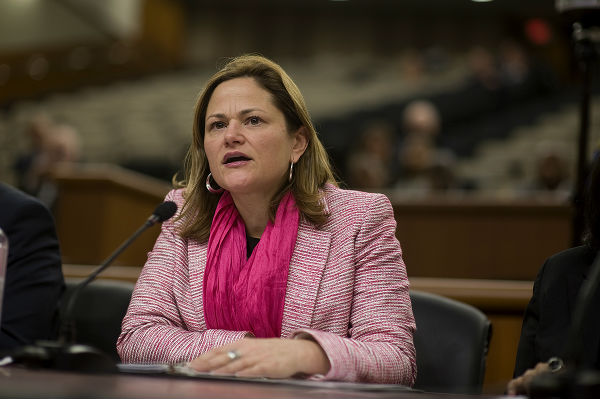 New York City signed on to an amicus brief this week, led by Los Angeles and alongside twenty-four other jurisdictions and the U.S. Conference of Mayors.
They are urging the United States District Court of the Northern District of California to permanently enjoin the federal government from ending the Deferred Action for Childhood Arrivals (DACA) program, as well as from using information from the DACA program in removal proceedings of individuals, in Regents of University of California v. U.S. Department of Homeland Security. Approximately 800,000 DACA recipients have benefitted from the program, including a licensed attorney from New York City who became the first Dreamer admitted to the New York State Bar. As the brief notes, DACA delivers economic benefits for communities across the country, contributes to the public's safety and general welfare, and reflects this country's values as a proud nation of immigrants. The brief argues that the federal government unlawfully terminated DACA in violation of the Administrative Procedure Act.
"New York has 30,000 reasons to fight for DACA against Trump's malicious and misguided policies," said Mayor de Blasio. "In our city, DREAMers are our friends, neighbors, and valued members of our communities. Their contributions strengthen the economy and help us live up to our highest values. We are joining with jurisdictions across the nation to stand up for these young people, so they can stay in the only homes they have ever known."
"New York City stands with 800,000 Dreamers calling on the courts to recognize that the Trump Administration's attempt to end DACA is contrary to our values and our local economies, as well as unlawful," said Bitta Mostofi, Acting Commissioner of the Mayor's Office of Immigrant Affairs. "DACA has kept families together and has lifted workers' wages. While Congress must act to pass the DREAM Act to grant Dreamers a pathway to citizenship, the courts must stop the Trump Administration from feeding its deportation machine by abusing the trust that hundreds of thousands of young people put in their government."
"New York City is proud to stand with other jurisdictions in urging the courts to halt the Trump Administration's actions to terminate DACA," said Corporation Counsel Zachary W. Carter. "The City has long supported DACA, and is home to one of the highest concentrations of DACA recipients in the United States. DACA recipients make significant contributions to our communities as business owners, military personnel, teachers, lawyers, and students at our local schools. Our City is stronger and safer because of the DACA program, which allows recipients to freely contribute in ways that enhance our economic wellbeing as well as public health and safety."
"Deferred Action for Childhood Arrivals (DACA) has been an essential lifeline for close to nearly one million young people, many of whom have only known the United States as their home," said Speaker Melissa Mark-Viverito (pictured above). "The Trump administration's intention to jeopardize the promising futures of Dreamers is a cowardly attempt to allow Americans to be intimidated simply because Dreamers may look different or immigrated to this country to seek better lives. New York City will continue to stand as a model for the rest of the nation for acceptance. Now as we stand in solidarity with Los Angeles, we will continue to do everything in our power to ensure DACA recipients stay here in our great nation and are able to follow the American dream."
The amicus brief is available here.
The Mayor, Speaker and City Council are long-time supporters of DACA and New York City's 30,000 Dreamers. Under the Mayor, the Administration and City Council have made unprecedented investments in immigration legal services, which have helped DACA-eligible youth apply for and renew their DACA applications, including during the final renewal period that ended on October 5, 2017. The Mayor's Office of Immigrant Affairs has also led two campaigns on behalf of New Yorkers eligible for DACA: a 2014 campaign to boost enrollment and a 2016 campaign to encourage recipients to obtain Medicaid and access additional City benefits. Following the Trump Administration's announcement of an end to DACA, the Mayor and Speaker called on Congress to pass the DREAM Act, which would grant Dreamers a pathway to citizenship.
Related Articles