---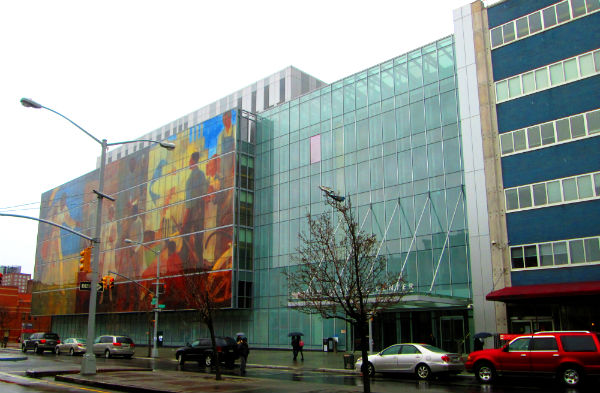 NYC Health + Hospitals President Dr. Ram Raju announced today that NYC Health + Hospitals/Harlem has become the only hospital in New York State to be named by The Leapfrog Group to its list of the nation's "Top Hospitals" for 2015.
Just 62 urban hospitals received the recognition which gauges hospital performance on measures of patient safety and quality, from prevention of medical errors to physician staffing levels to performance on high-risk surgeries and procedures.
"This validates that public hospitals, with limited resources and complex patient populations, can also perform at the top level nationally," said Dr. Raju. "A lot of credit goes to the hospital's leadership and its magnificent, culturally diverse workforce. This is an endorsement of their hard work for the Harlem community."
"The 'Top Hospital' award confirms that NYC Health + Hospitals/Harlem provides an excellent patient experience, with compassionate and quality care in a respectful and culturally competent setting for our patients," said NYC Health + Hospitals/Harlem Executive Director Denise C. Soares, RN, MA. "We are very gratified to be among a handful of hospitals nationwide to be recognized for this honor."
"NYC Health + Hospitals/Harlem, as a data-driven organization, has shown significant improvement in core quality measures," said Dr. Maurice Wright, Medical Director. "We are proud that our improved systems and teamwork have yielded lower infection rates and met national patient safety goals."
The award is based on the results of The Leapfrog Group's annual hospital survey, which measures hospitals' performance on patient safety and quality, focusing on three critical areas of hospital care: how patients fare; resource use; and prevention of medical errors. The performance of each eligible hospital care is reviewed by Leapfrog's Top Hospital Selection Committee to ensure it embodies the highest standards of excellence.
Overall, there were 98 hospitals recognized by The Leapfrog Group for 2015 in three separate categories, including 62 urban, 24 rural and 12 children's hospitals. NYC Health + Hospitals/Harlem is the only hospital from New York State in any category.
"Leapfrog's 'Top Hospital' award is widely acknowledged as one of the most prestigious distinctions any hospital can achieve in the United States," said Leah Binder, President and CEO of The Leapfrog Group. "Top Hospitals have lower infection rates, better outcomes, decreased length of stay and fewer readmissions. By achieving Top Hospital status, NYC Health + Hospitals/Harlem has proven it prioritizes the safety of its patients, is committed to transparency and provides exemplary care for families and patients in Harlem, New York. I congratulate the leadership, staff, and clinicians of NYC Health + Hospitals/Harlem whose efforts achieved these results."
The award is given to urban, rural and children's hospitals that publicly report their performance through the annual Leapfrog Hospital Survey and meet the standards defined in its Top Hospitals methodology. The full list of institutions honored for 2015 is available atwww.leapfroggroup.org/tophospitals.
Visit us atwww.nyc.gov/html/hhc/harlem.
The Leapfrog Group is a national nonprofit organization driving a movement for giant leaps forward in the quality and safety of American health care.
---