---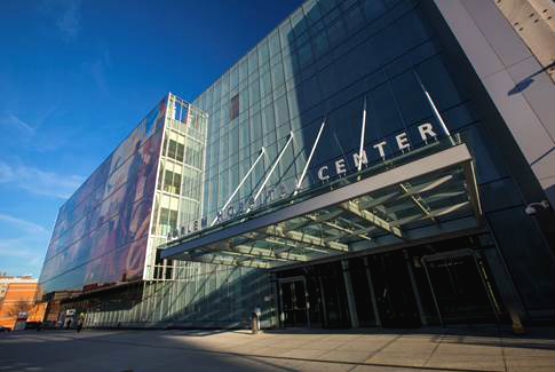 NYC Health + Hospitals today announced that it is participating in the first edition of the Long-Term Care Equality Index (LEI). This national benchmarking tool, created by the Human Rights Campaign Foundation (HRC) and SAGE, evaluates long-term care communities based on the equity and inclusion of their LGBTQ residents and patients.
This initial report includes research data on how many long-term care communities currently have LGBTQ-inclusive policies.
NYC Health + Hospitals' five skilled nursing facilities have joined the "Commitment to Caring" pledge and have completed the LEI self-assessment, which measures the long-term care communities' adoption of LGBTQ inclusive and culturally competent policies and practices.
NYC Health + Hospitals has long been a leader in caring for LGBTQ patients and continues its commitment to providing staff with specialized training to ensure LGBTQ patients who seek care at any location across the health system receive responsive health care in a welcoming environment.
"We're proud to participate in the Long-Term Care Equality Index and show our continued commitment to providing comprehensive, culturally-sensitive care to all patients under our system's care, including those in our skilled-nursing facilities," said NYC Health + Hospitals Senior Vice President of Post-Acute Care Maureen E. McClusky, MA, LNHA, FACHE. "By choosing a part of this pledge, we're further proving how seriously we take the comfort and care of all patients, and how we intend to be better."
"As a public health system that puts all people first, especially those who have been historically marginalized from culturally-sensitive care – like the LGBTQ community has –, it was a no-brainer to join the "Commitment to Caring" pledge by HRC and continue to strengthen our care," said Chief Diversity and Inclusion Officer, Office of Diversity and Inclusion, NYC Health + Hospitals Matilde Roman, Esq.
In addition to carrying out its mission of inclusivity throughout its system, including its five skilled-nursing facilities, NYC Health + Hospitals has five Pride Health Centers throughout the City and a Gender Affirming Integrated Services Practice at NYC Health + Hospitals/Lincoln that all provide culturally responsive health services to LGBTQ New Yorkers and address barriers that contribute to health disparities among LGBTQ youth and adults.
NYC Health + Hospitals/Metropolitan also offers New Yorkers certain gender-affirming surgeries and increased access to hormone therapy.
"Long-term care is an essential part of assisting and providing for LGBTQ people as they age. The Human Rights Campaign Foundation is proud to partner with SAGE on the Long-Term Care Equality Index (LEI), a new benchmarking tool set to fundamentally change the inclusivity of long-term care," said Human Rights Campaign President Alphonso David. "As this report makes clear, finding inclusive long-term care communities can be especially challenging for LGBTQ older adults, and that more long-term care communities need to take the lead on LGBTQ inclusion. Together, the Human Rights Campaign Foundation and SAGE will continue working to ensure that LGBTQ people at all stages of life have safe and equitable access to inclusive long-term care."
"Equitable and inclusive care in residential long-term care communities is vital for LGBTQ elders to thrive in their later years," said Michael Adams, CEO of SAGE. "The Long-Term Care Equality Index (LEI) is designed to both assess a facility's current services, and assist them in adopting policies that promote culturally competent care. We at SAGE are proud to partner with the HRC Foundation on this crucial tool for both our LGBTQ pioneers and the many facilities that serve them."
Many long-term care communities that want to welcome LGBTQ residents and patients may not know how to do so.
The Long-Term Care Equality Index gives professionals, providers, older adults and care partners the tools for being LGBTQ inclusive, building on its success of over a decade of the HRC Foundation's Healthcare Equality Index (HEI).
The LEI will measure the following policy and practice areas as benchmarks of LGBTQ inclusion in long-term care settings:
Foundational Policies & Practices;
Resident Services & Support;
Employee Benefits & Policies; and
Resident & Community Engagement.
NYC Health + Hospitals is one of 22 health systems to be designated "Leaders in LGBTQ Healthcare Equality" by the Human Rights Campaign Foundation.
The system has received the designation on the Healthcare Equality Index every year since 2015 for providing equitable, knowledgeable, and affirming care to the LGBTQ community.
In 2011, NYC Health + Hospitals became the first public healthcare system in the United States to mandate a Cultural Competence Training program for staff, and the first to offer clinical providers a Certificate of Advanced Training in LGBTQ Healthcare with the Fenway Institute.
These programs are designed to build capacity to have respectful, patient-centered and culturally competent healthcare services to LGBTQ New Yorkers who are served by the public hospitals, community health centers and nursing homes each year.
Videos, such as "Partners in LGBTQ Health Care," help staff better understand LGBTQ patients to improve access to healthcare and reduce health disparities related to sexual orientation and gender identity.
NYC Health + Hospitals continues to offer training sessions for all staff in the system, including its LGBTQ Sensitivity Workshops for hospital police, delivered by the NYPD Community Affairs Bureau's LGBT Outreach Unit.
In 2018, NYC Health + Hospitals created new electronic medical record fields related to sexual orientation, gender identity, and gender pronouns, and, further, included an organ inventory in the record. This information is an important aid to clinicians and non-clinical staff providing optimal patient care as well as play an important role in creating positive patient environments.
Despite significant progress, LGBTQ people lack basic legal protections in states across the country, including consistent and explicit anti-discrimination protections. Without these protections, long-term care communities must adopt their own LGBTQ non-discrimination policies to protect their residents and employees.
The next edition of the LEI will be released in 2023. For more information about the LEI, visit www.TheLEI.org.
New Yorkers can learn more about services at NYC Health + Hospitals or make an appointment directly by calling 844-NYC-4NYC.
NYC Health + Hospitals is the largest public health care system in the nation. We are a network of 11 hospitals, trauma centers, neighborhood health centers, nursing homes, and post-acute care centers.
We are a home care agency and a health plan, MetroPlus. Our health system provides essential services to more than one million New Yorkers every year in more than 70 locations across the city's five boroughs.
Our diverse workforce of more than 42,000 employees is uniquely focused on empowering New Yorkers, without exception, to live the healthiest life possible.
Visit us at www.nychealthandhospitals.org and stay connected on Facebook at https://www.facebook.com/NYCHealthandHospitals or Twitter at @NYCHealthSystem.
Visit www.nychealthandhospitals.org
---