---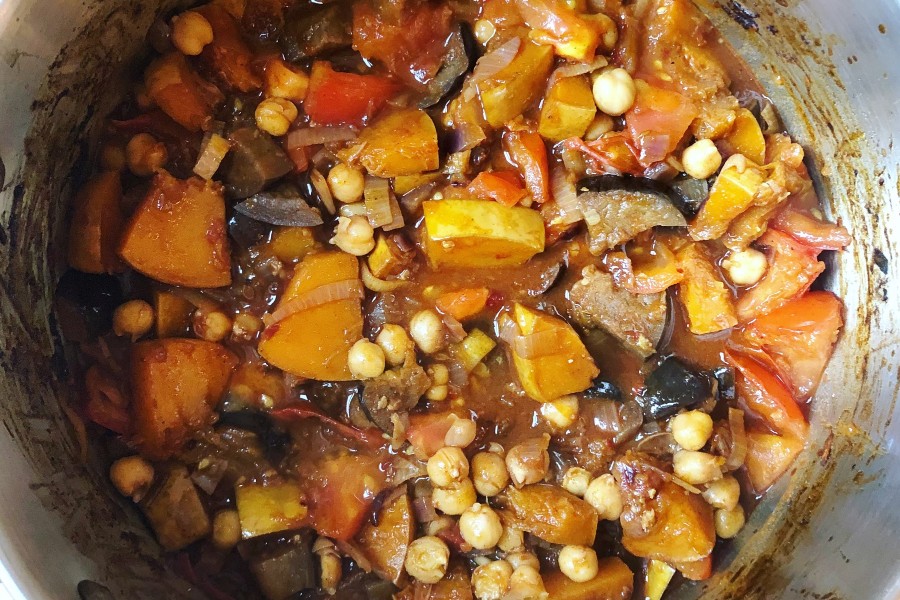 NYC Health + Hospitals announced it is offering plant-based dishes from Harlem to Hollis as the primary dinner option for inpatients at all of its 11 public hospitals.
NYC Health + Hospitals/Bellevue, Harlem, and South Brooklyn Health joined the system's other acute care sites serving 14 new, tasty "chef's choice" meals to hospitalized patients. The meals are inspired by the flavors of Latin America, Asia, and other places that represent the system's diverse patient population. NYC Health + Hospitals serves 3 million meals a year, and the system expects to serve about 850,000 plant-based meals in 2023. NYC Health + Hospitals plans to expand the plant-based menu options to its five post-acute care facilities in early 2023. The plant-based lunch and dinner programs at NYC Health + Hospitals expand on the healthcare system's successful 'Meatless Monday' initiative launched in 2019, in collaboration with then-Brooklyn Borough President Eric Adams, which resulted in a 95 percent satisfaction rate among eligible patients.
"Healthy food is medicine all New Yorkers should have access to," said New York City Mayor Eric Adams. "This is personal to me — a plant-based lifestyle helped save my life, and I'm thrilled that now all NYC Health + Hospitals are now serving plant-based dinners as the primary option. This nation-leading program means over 850,000 plant-based meals will be served annually at NYC Health + Hospitals, putting all of our patients on a path to a healthier life."
"Having a delicious and nourishing meal just makes the day better. Whether it is Caribbean, Italian, Russian, Ethiopian, or other tastes from around the city and the world, it feeds the body and the soul. NYC Health + Hospitals' expansion of plant-based options to all sites for the lunch and dinner menus gets this just right, with various cuisine offerings and with knowledgeable Food Services Associates that interact with patients in an effort to educate them about the food-health connection and what menu offerings might be a little taste of home," said Deputy Mayor for Health and Human Services Anne Williams-Isom. "Thank you to the team at NYC Health + Hospitals that continue to innovate in the food space and drive toward supporting health at every turn."
"NYC Health + Hospitals is taking a significant step forward in acknowledging the role of plant-based food in patient care with the expansion of this program. Access to culturally diverse, nutritious food in our hospitals helps introduce healthy diets and habits that patients can maintain once discharged. With the assistance of the NYC Health + Hospitals Food Service team and registered dieticians, the city is educating patients about the benefits of plant-powered diets and strategies to implement them in their daily lives empowering New Yorkers to make healthier food choices," said the Mayor's Office of Food Policy Executive Director Kate MacKenzie, MS, RD. 
"Science shows that a plant-based diet helps fight off disease, something that's critical as New Yorkers find themselves in the throes of a 'tripledemic,'" said NYC Health + Hospitals President and CEO Mitchell Katz, MD. "Plant-based meals also help treat some of the chronic illnesses that cause many of our patients to wind up in the hospital. The expansion of our program will help get them on a healthier path."
NYC Health + Hospitals' 140 Food Service Associates meet with patients to educate them about the benefits of a plant-based diet and encourage them to choose the new meals as part of their healing and recovery plan of care. The same person records the patient's meal selection on an iPad, deliver the tray to them, ask how they're enjoying the food, and can replace the patient's meal upon request. If necessary, they can connect patients with a registered dietician who can provide them with more information and counsel them about nutrition. The Food Service Associate assists patients until they are discharged from the hospital.
"The implementation of the plant-forward menu as the primary choice for our patients is another important milestone in our journey to promoting high-quality, culturally appropriate, healthy, nutritious, and tasty food," said NYC Health + Hospitals Assistant Vice President for Management Services Mercedes Redwood, MS, RD. "This is one of our most visible efforts to help patients transform their eating habits and enhance their health. And the implementation of the Food Service Associates to provide continuous engagement with our patients demonstrates our ICARE values. This is truly a systemwide achievement and I thank everyone, especially our contract partner Sodexo Corp., for their engagement and continuous support."
"Every patient deserves delicious, nourishing meals during their hospital stay. After all, the food we eat is critical to recovering from illness and staying healthy," said NYC Health + Hospitals Executive Director of Nutrition and Lifestyle Medicine Michelle McMacken, MD, FACP, DipABLM. "Our plant-based meal options, which feature diverse culinary traditions and nutrient-dense foods, are yet another way that we provide outstanding care to our patients. I hope other healthcare systems follow suit!"
Plant-based nutrition is a style of cooking and eating that emphasizes but is not necessarily limited to, fruits and vegetables, whole grains, legumes, nuts and seeds, plant oils, herbs and spices, and reflects evidence-based principles of health and sustainability. Scientific research has shown that plant-based eating patterns are linked to a significantly lower risk of cardiovascular disease, type 2 diabetes, obesity, and certain cancers. They can also be effective for weight management as well as the treatment of hypertension and hyperlipidemia.
Below are all the plant-based foods that are featured in the NYC Health + Hospitals dinner menu for inpatients. Non-plant-based options will continue to be available at the patient's request and in accordance with their prescribed diet. ​
Garden Bolognese with Rotini and Spinach
Pad Thai Noodle Bowl
Moroccan Root Vegetable Tagine with Tricolor Couscous
Southern Black-Eyed Pea Casserole with Plant-Based Cornbread Topped with Plant-Based Shredded Cheese
Zesty Burrito Bowl with Jicama Slaw with a Broccoli and Flour Tortilla
Spanish Vegetable Paella with Yellow Rice
Red Curry Vegetables with Roasted Tofu
Alternate dinner options:
Moroccan Vegetable Tagine with Roasted Chickpeas and Brown Rice Pilaf
Rigatoni Pasta al Forno with Plant-Based Ricotta Cheese
Curried Kabocha Squash with Lima Beans, Dill, and White Rice
Orange Cauliflower with Edamame and Brown Rice Pilaf
Garden Bolognese with Rigatoni and Mixed Vegetables
Fiesta Black Bean Burger on a Whole Wheat Bun with Cauliflower
Whole Wheat Sicilian Pizza with Plant-Based Cheese
"For decades we have known that healthy eating is one of the best preventive and health-improvement strategies we have at our disposal," said J. Chad Teeters, MD, MBA, MS, FACC, a cardiologist and the Immediate-Past President of the American College of Cardiology's New York chapter. "Plant-based diets in particular have proven to be one of the most powerful tools to prevent and, in some cases, to help reverse not only cardiovascular disease but also a host of other medical conditions. I commend NYC Health + Hospitals for making this change on behalf of their patients and being leaders in nutrition as medicine for our community."
"We know that what people eat – and do not eat – is the leading cause of mortality worldwide," said American College of Lifestyle Medicine (ACLM) Past President Cate Collings, MD, MS, FACC, DipABLM. "NYC Health + Hospitals should be applauded for taking the initiative to offer patients chef- and patient-curated plant-based dishes as the primary dining option and for educating patients on the scientific evidence that supports this approach.  \As a result, NYC Health + Hospitals will help patients leave the hospital with the taste experience, and knowledge they need to begin making sustainable changes to their diet that add much-needed nutritional treatment to their hospital recovery and outpatient health conditions. This NYC Health + Hospitals initiative gives patients the hope of elevated health, more time home with their families, and less hospitalization in their futures."
"New York Registered Dietitian Nutritionists couldn't be more excited to see plant-based meals as the primary dinner option for inpatients at all of NYC Health + Hospitals' 11 public hospitals. Now inpatients can experience the diverse flavors of NYC and receive education on the benefits of a plant-based diet. It's a win for everyone," said Theresa Gentile, MS, RDN, CDN, New York City Media Representative for the New York State Academy of Nutrition and Dietetics.
"NYC Health + Hospitals is leading a growing movement of institutions implementing plant-based defaults to encourage people to try delicious foods that help prevent chronic disease, while still protecting freedom of choice," said Katie Cantrell, CEO of Greener by Default, a non-profit organization that consulted with NYC Health + Hospitals on the plant-based default rollout.
NYC Health + Hospitals
NYC Health + Hospitals is the largest municipal healthcare system in the nation serving more than a million New Yorkers annually in more than 70 patient care locations across the city's five boroughs. A robust network of outpatient, neighborhood-based primary and specialty care centers anchors care coordination with the system's trauma centers, nursing homes, post-acute care centers, home care agency, and MetroPlus health plan—all supported by 11 essential hospitals. Its diverse workforce of more than 43,000 employees is uniquely focused on empowering New Yorkers, without exception, to live the healthiest life possible. For more information, visit www.nychealthandhospitals.org and stay connected on Facebook at https://www.facebook.com/NYCHealthandHospitals or Twitter at @NYCHealthSystem.
---