---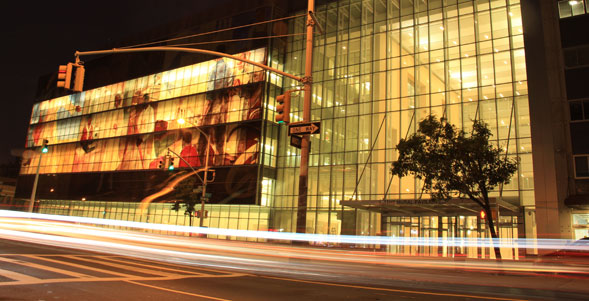 NYC Health + Hospitals is hosting "Immigrant Health Care Rights" panel discussions to help educate immigrant communities and provide access to information and resources. Forums will address a variety of important health care topics affecting immigrants, such as health care rights, access to care, services and programs for immigrants, and privacy concerns regarding immigration status.
Participants will also have access to on-site legal experts and the opportunity to sign-up for health insurance. Representatives from NYC Health + Hospitals, the Mayor's Office of Immigrant Affairs, New York Immigration Coalition, and New York Legal Assistance Group will be part of a panel discussion, followed by audience questions.
The need for these community forums was identified during NYC Health + Hospitals' community engagement efforts focused on system transformation. In order to inform the design and goals of transformation, the health system hosted 12 forums around the City in late December 2016, including 3 co-hosted with the NY Immigration Coalition focusing on the needs of immigrant communities. Participants provided feedback about ways NYC Health + Hospitals can improve services across the city, and raised areas of concern related to their health care. Questions about paying for medical bills, the availability of health insurance for immigrant populations, Emergency Medicaid, financial supports like New York State's Financial Assistance Law, and access to primary and specialty care, were frequently raised and led to the development of the more focused forums on immigrants health care rights. 
"NYC Health + Hospitals has been working with community groups to reach out to immigrants to reassure them it's safe to seek care," said John Jurenko, Vice President for Government and Community Relations at NYC Health + Hospitals. "This health system has an unwavering commitment to providing care and services to all New Yorkers, regardless of immigration status."
"All New Yorkers deserve access to quality, affordable health care, regardless of immigration status," said Nisha Agarwal, Commissioner of the Mayor's Office of Immigrant Affairs. "In a time of uncertainty for many immigrant families, we are happy to take part in these NYC Health + Hospitals forums across the city in order to inform immigrant New Yorkers about health care programs and services available to them, like free legal counsel."
"The NYIC is pleased to collaborate with NYC Health + Hospitals to reassure immigrant patients that health care is safe to use," said Steven Choi, Executive Director of the New York Immigration Coalition. "New York City has long been a leader in providing secure, affordable, and high quality health care to all New Yorkers regardless of income or insurance status.  We were happy to work with NYC Health + Hospitals on the community engagement sessions in late 2016, which provided valuable information to help better serve New York's immigrant communities. During a time of unprecedented fearfulness and instability, it is critical that all patients know they can safely use health care services across the city."
"NYLAG is proud to partner with NYC Health + Hospitals to help provide concerned immigrant communities with accurate and up-to-date information about their legal rights and access to services that can inform and protect them," said Beth Goldman, President and Attorney-in-Charge of the New York Legal Assistance Group. "Our LegalHealth division has a long history of partnering with NYC Health + Hospitals and other City partners to bring together legal and medical professionals to address the health needs of low-income immigrants."
"As a city, we have a moral obligation to provide members of the immigrant population with equal access to healthcare," said Council Member Mathieu Eugene. "Far too often, people in the community face serious challenges when they are in need of proper medical treatment. By making these important resources available to our residents, we are allowing them to take better care of themselves and their families."
"Access to healthcare is a human right," said NYC Council Member Daniel Dromm (D-Jackson Heights, Elmhurst). "It is important for immigrant New Yorkers to know that they can receive affordable healthcare in our city, even if they are undocumented.  I am pleased to partner with NYC Health + Hospitals to educate my constituents on their rights and inform them of the programs available to them."
Forums will provide information and resources on the following:
Legal rights of immigrants
Ways immigrants can access health care
Immigrants' right to privacy
Programs and services available, regardless of immigration status
Tools for protecting immigrants' access to health care
Access to on-site legal experts
Opportunity to sign-up for health insurance
Forum schedule:
Tuesday, March 21, 6:30-8:00 pm

NYC Health + Hospitals/Elmhurst
79-01 Broadway, Elmhurst
Translation available in Spanish
Wednesday, March 22, 6:30-8:00 pm

NYC Health + Hospitals/Kings County
689 New York Ave, Brooklyn, T-Building Auditorium
Translation available in Haitian Creole
Tuesday, March 28, 6:30-8:00 pm

NYC Health + Hospitals/Harlem
506 Lenox Ave, Manhattan, Room 3101
Translation available in French and Spanish
Wednesday, March 29, 6:30-8:00 pm

NYC Health + Hospitals/Elmhurst

79-01 Broadway, Elmhurst

Translation available in Hindi, Urdu, Bengali
Visit www.nyc.gov/hhc
---