---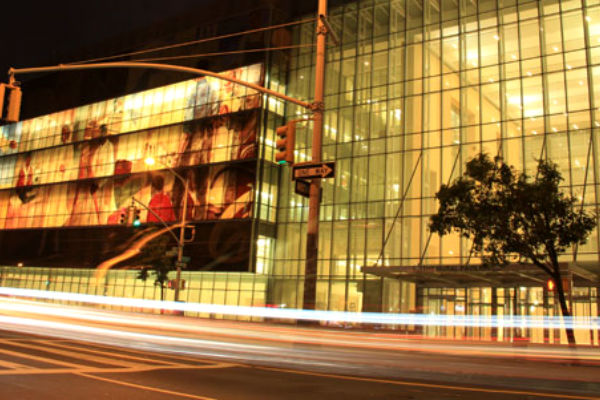 NYC Health + Hospitals and the City University of New York (CUNY) today announced the institutions' expanded partnership that will further strengthen career pathways for newly-graduated nurses who will enter the City's public health system. The partnership will place new, diverse, highly-trained nurses throughout NYC Health + Hospitals, drawing from 1,800 CUNY nursing students who graduate each year. Additionally, CUNY and NYC Health + Hospitals are creating a nursing academic-practice partnership through research opportunities, innovation in nursing leadership curriculums, and health equity forums by utilizing nursing staff and leaders within the health system and CUNY nurse faculty to facilitate trainings.
Existing NYC Health + Hospitals nursing staff will also have access to over 50 nursing advanced credit-bearing certificate and degree programs across CUNY institutions, including nursing programs at both senior and community colleges. NYC Health + Hospitals employs more CUNY nurses than any other health system in NYC.
"Nursing requires ongoing training, skills development, and research that helps to empower a nurse and improve the overall care delivered to patients, and our partnership with CUNY will ensure we're bringing the most innovative and expert care to all of our patients," said NYC Health + Hospitals Senior Vice President and System Chief Nurse Executive Natalia Cineas, DNP, RN, NEA-BC. "This expansion with CUNY strengthens our nursing relationship by employing their graduates, while also working with their expert faculty to offer ongoing professional development opportunities to our existing workforce."
"CUNY is thrilled to formally collaborate with NYC Health + Hospitals on our academic-practice partnership, linking nursing leadership, faculty, students, and staff across both organizations to address our shared vision of eliminating health disparities and achieving health equity for NYC's most vulnerable populations. Ultimately, our collaboration will leverage the expertise and involvement of CUNY's broad array of health and human service programs to expand our programs and produce jointly sponsored programs, initiatives, policy and research to educate, train and employ generations of professionals, impacting the millions served by NYC's most enduring public institutions," said CUNY University Dean for Health and Human Services, Patricia Simino Boyce, PhD, RN.
NYC Health + Hospitals and CUNY are developing steering committees composed of the system's nursing staff and CUNY nursing faculty to help develop and lead development curriculum.
All of the new professional development opportunities include:
On-the-Ground Clinical Skills-Building opportunities will allow current nurses working within NYC Health + Hospitals to sharpen key competencies, learn new clinical approaches to patient care, explore issues within medical ethics, and more directly from CUNY nursing faculty. These trainings will also include a focus on implicit bias and other barriers to delivering equitable and compassionate health care.
Professional Nursing Workforce Development will be offered to current nursing staff to continue their education at CUNY institutions, which have over 50 nursing advanced credit-bearing certificate and degree programs, including LPN, Associate, Bachelor, Master and Doctoral programs (DNP and PhD) at 14 CUNY institutions, including nursing programs at both senior and community colleges. This includes being able to return to the classroom for affordable advanced nursing degrees and other certifications. Continuing education nursing students will in turn have opportunities for horizontal and vertical career growth within the public health system. The partnership will also expand clinical placements for CUNY students across NYC Health + Hospitals, with internship and recruitment pathways to facilitate the hiring of CUNY undergraduate and graduate students.
Nursing Research, Evidence-Based Practice, and Performance/Quality Improvement will be incorporated into nursing educational models and practice innovations at CUNY and NYC Health + Hospitals, with ongoing evaluations of these models in practice. Nurses will be encouraged to conduct evaluations of patient care activities and actively review existing evidence to address identified clinical challenges.
Health Equity Policy Forums will engage nursing staff and leadership, academics, and key stakeholders to address explicit priorities for achieving health equity across nursing practice, education, leadership, and health policy management. This will be accomplished through monthly in-person and virtual gatherings.
"My experience at Hostos Community College and Hunter College, provided me exposure to co-students of diverse ethnic, economic, and immigration statuses, which prepared me to be a culturally competent and culturally sensitive nurse," said nurse leader Benjamin Njoku, Head Nurse of the Surgical Intensive Care Unit at NYC Health + Hospitals/Lincoln. "In hiring nurses from the CUNY system, we get clinically qualified nurses familiar with the City's public health system, which affords the new nurses a smooth transition from the role of student nurse to professional registered nurse."
"There are so many things that I've learned from Hunter-Bellevue School of Nursing that I apply at work, and I'm looking forward to have access to continued education and training that will strengthen my capabilities and, in turn, positively impact the care I provide to my patients. The resilience of our hard-working, dedicated nursing staff, combined with CUNY's academic assistance, will help us excel and make NYC Health + Hospitals the healthcare system of choice for New Yorkers," said Arman San Antonio, a head nurse at NYC Health + Hospitals/Bellevue.
"I am dedicated to professional development and my current focus is to advance my education by earning a Master's Degree," said Blanca Agosto, RN and Pediatric Trauma Program Manager at NYC Health + Hospitals/Bellevue.  "I am a CUNY graduate and would like to continue my education with CUNY, which is why I am excited about this partnership between our two organizations. I hope this partnership provides opportunities for professional growth and allows me to continue expanding my knowledge, sharing what I learn with our multidisciplinary trauma team as we develop, implement and maintain a comprehensive system of care for the pediatric trauma population and their families."
"Our city's public hospital system is among the nation's greatest, and proudly employs more CUNY nurses than any other health system in New York City. The expansion of this transformative ongoing partnership will not only create stronger career pathways for new incoming CUNY nurses, but will also provide increased opportunities for career development to existing nurses across a diverse array of CUNY programs," said Council Member Carlina Rivera, Chair of the Committee on Hospitals. "I applaud NYC Health + Hospitals and CUNY on this effort, and look forward to their continued partnership in ensuring equitable workforce development throughout our health system."
"As the pandemic taught us all, nurses are absolutely on our front lines of healthcare. It is great to see this collaboration between CUNY and NYC Health + Hospitals for ongoing education and training. This is all the more important as the ranks of nurse educators are facing more retirements and this will help develop that professional pipeline," said Assembly Member Deborah J. Glick.
"This expanded partnership between NYC Health + Hospitals and CUNY will help place graduates in the City's hospitals but will also ensure that they are culturally sensitive to the needs of their patients. I believe this relationship can play a key role in helping to eliminate disparities in our health care system.  Not only do I represent NYC Health + Hospitals/Elmhurst, but as Chairwoman of the Higher Education Committee I want to commend everyone on this important, forward-thinking program," said Senator Toby Ann Stavisky.
The framework for the expanded partnership between NYC Health + Hospitals and CUNY draws on the National Academy of Medicine's "The Future of Nursing 2020-2030: Charting a Path to Achieve Health Equity" study and program that encourages the American nursing sector to use their "unique combination of skills, knowledge, and dedication…to address health inequities and improve health and well-being for all."
The expanded work between NYC Health + Hospitals and CUNY builds upon an existing two-year relationship. In the spring of 2021, CUNY's nearly 1,000 nursing students partnered with NYC Health + Hospitals to support the COVID-19 vaccine operations. Supervised by CUNY faculty, students were assigned throughout the system's 11 hospitals and Gotham Health community-based clinics to support vaccine operations during their spring academic semester, contributing to the millions of vaccine-doses the health system administered.
CUNY graduates approximately 1,800 nursing students each year.
NYC Health + Hospitals employs over 9,600 full- and part-time nurses in an effort to deliver safe and high-quality care for New Yorkers, with more than 800 of those nurses serving as nurse leaders.
NYC Health + Hospitals
NYC Health + Hospitals is the largest public health care system in the nation serving more than a million New Yorkers annually in more than 70 patient care locations across the city's five boroughs. A robust network of outpatient, neighborhood-based primary and specialty care centers anchors care coordination with the system's trauma centers, nursing homes, post-acute care centers, home care agency, and MetroPlus health plan—all supported by 11 essential hospitals. Its diverse workforce of more than 42,000 employees is uniquely focused on empowering New Yorkers, without exception, to live the healthiest life possible. For more information, visit www.nychealthandhospitals.org and stay connected on Facebook at https://www.facebook.com/NYCHealthSystem or Twitter at @NYCHealthSystem.
The City University of New York
The City University of New York is the nation's largest urban public university, a transformative engine of social mobility that is a critical component of the lifeblood of New York City. Founded in 1847 as the nation's first free public institution of higher education, CUNY today has seven community colleges, 11 senior colleges and seven graduate or professional institutions spread across New York City's five boroughs, serving over 260,000 undergraduate and graduate students and awarding 55,000 degrees each year. CUNY's mix of quality and affordability propels almost six times as many low-income students into the middle class and beyond as all the Ivy League colleges combined. More than 80 percent of the University's graduates stay in New York, contributing to all aspects of the city's economic, civic and cultural life and diversifying the city's workforce in every sector. CUNY's graduates and faculty have received many prestigious honors, including 13 Nobel Prizes and 26 MacArthur "Genius" Grants. The University's historic mission continues to this day: provide a first-rate public education to all students, regardless of means or background.
Visit www.nychealthandhospitals.org
---