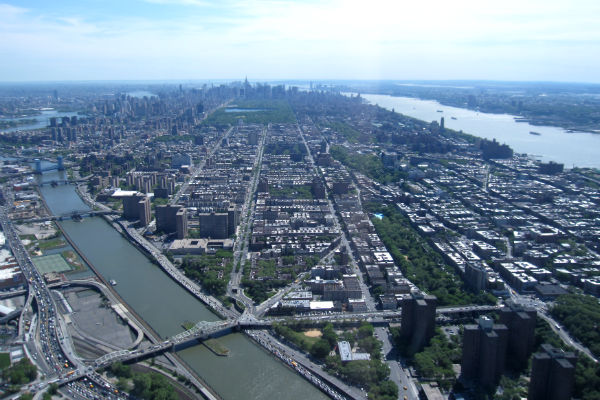 The City of New York and France today announced a partnership to fuel international expansions and investment in the tech and innovation sectors.The partnership was developed by New York City Economic Development Corporation (NYCEDC), the Consulate General of France, and La French Tech NYC, a French-government supported network of entrepreneurs, investors, and tech leaders in New York City. The announcement kicks off a critical year for investment between the two ecosystems, as 30 French companies are expected to expand and create jobs in New York City by the end of 2018.
The relationship between New York City and France has been mutually beneficial, fueling their respective thriving tech and innovation ecosystems. France is a leading source of foreign direct investment to New York City, investing over $7.2 billion and creating over 21,000 jobs in the city over the last fifteen years. There are currently 180 French startups in New York City helping to fuel high growth and legacy sectors in advertising tech, AI, and retail, among others. Overall, the French technology ecosystem has more than 10,000 startups and has seen venture capitalist investments grow by almost 45% since 2016, amounting to 734 deals by the end of 2017.
The partnership agreement is the result of both government entities policy priorities. NYCEDC's Partnerships team, which was announced as part of Mayor de Blasio's New York Works plan, developed the deal on behalf of the city as part of their work to drive new business expansions. The Consulate General of France developed the partnership on behalf of the country as a result of France's efforts to increasingly support the French Tech ecosystem domestically and abroad.
"Supporting innovation in France and abroad is one of the priorities of the French government. France is becoming a start-up nation that exports its talents in the world," said Consul General of France, Anne-Claire Legendre. "New York is one of the most dynamic tech hubs and has become the first destination in North America for French entrepreneurs. This agreement with New York City has been established to help those entrepreneurs develop their startups, including having  better access to local incubation programs, coworking space, work visas and public procurement."
"The only way New York will continue to thrive and raise the bar for cities around the world is if we maintain our reputation as a bastion of diversity,"
"The only way New York will continue to thrive and raise the bar for cities around the world is if we maintain our reputation as a bastion of diversity," said James Patchett, NYCEDC President and CEO. "The partnership signed today reaffirms our commitment to immigrant entrepreneurs and our longstanding relationship with France. We look forward to welcoming more French companies to our great city."
The new partnership between New York City and France will fuel further investment between the two ecosystems by offering support and guidance for business expansions and creating a pipeline of data and information sharing around local economic trends.  NYCEDC and La French Tech NYC are committed to support entrepreneurs willing to expand to New York City and France: they have identified points of contacts who can support startups in their expansion plans, they provide them with referrals to government- supported co-working/incubator spaces, and they inform startups through events and communication campaigns about their respective services and ecosystems. NYCEDC will work closely with La French Tech NYC to identify new opportunities, government programing, and resources to encourage expansions and investments.
French businesses and investments have already established a vibrant presence in New York City's tech and innovation ecosystem. The support of international accelerator programs such as ImpactUSA, run by Business France, has helped many French companies raise over $169 million and successfully expand to New York City and San Francisco.
Successful recent expansions include:
AB Tasty: the fastest-growing company in the conversion rate optimization industry. It helps more than 600 brands such as Sephora, USA Today, UNICEF and Ashley Homestore provide meaningful, financially rewarding user experiences. The company  has raised 24M USD to date, and has shown triple-digit yearly growth rates since 2011.
Botify: The Botfiy platform gives search marketing teams the data, tools, and diagnostics necessary to create and maintain high quality digital properties for search engines. Botify answers every Google requirements and the features the newest trends on the market – including AMP, JavaScript, and structured data. Founded in Paris in 2012, Botify has raised $7.2 million funding, over 90 employees globally and an office in New York City.
The partnership between New York City and France is helping to fuel 30 new expansions of companies across cybersecurity, edtech, and e-commerce, among other key local industries:
Startups who recently expanded to NYC:
Klaxoon (edtech)
AB Tasty (martech)
Adyoulike (adtech)
Cybelangel (cyber security)
Invivox (digital health)
Snips (AI)
Adikteev (adtech)
BackMarket (Retail Tech)
Tinyclues (martech)
Xooloo (edtech)
Botify (martech)
Quasar DB (software for data storage)
PlumeLabs (cleantech)
Cognik (martech)
InMemori  (consumer)
Willo (consumer hardware)
SimpliField  (e-commerce)
Splio  (CRM for retailers)
FitHouse (sports)
Octoly (martech)
Workwell (HR tech)
ZCost (software)
Azalead (marketing software)
Startups who are planning to expand (in the next 3-6 months):
Lunii (edtech)
Toucan Toco (data visualization)
360 Learning (edtech)
Simplifield (B2B SaaS product)
Syntony (IoT)
Vize  (analytics)
Woleet (data security/blockchain)
While New York is becoming a hub from French Startups, American entrepreneurs are also showing a growing interest to expand in France.
Alexandre Winter, French Tech Ambassador and Co-Founder of Placemeter said, "In the past few years, New-York has become the best and de-facto choice for European entrepreneurs to set up shop in the US. It is the second largest startup and VC market behind Silicon Valley, and it has also become the largest hub for AI researchers, engineers and technology since last year. As a French deep tech entrepreneur and proud Brooklynite, I am very excited that this agreement solidifies even further the strong links that already exist between France and NYC."
---
---
"As a global, subscription-based Software as a service company, we've always had a presence in the US, even when our operations were primarily in France. But in order to succeed in the US market long term, we had to establish a permanent office in a tech hub like NYC to meet surging demand. Now, the US is our major market, and our progress thus far only represents the first stage of our expansion," said Adrien Menard, CEO of Botify.
"The United States is the country of entrepreneurship par excellence. We decided to open offices in New York, since one of the biggest challenges of expanding internationally is communicating globally. We wanted to take advantage of the dynamic nature of New York, a city known for its Adtech industry," said Rémi Aubert, Co-Founder at Ab Tasty. Before opening our offices, we were already working with numerous American clients on the East Coast. Seeing as our headquarters are in Paris, being present on the East Coast helps us better collaborate between countries (a time difference with Europe of 6 hours vs. 9 hours for the West Coast)."
"The French energy industry were one of the first to reach out to LO3 in 2016 and have continued with enthusiasm.  LO3 finds the support for smart grid projects, along with the ability to partner with world leading energy organizations like EPEX SPOT, to be some of the key reasons France is an attractive location.LO3 will continue growing our French efforts and collaborations with the French government and industry alike," said Lawrence Orsini, CEO of LO3.
The number of startups crossing the Atlantic on both sides of the agreement is expected to keep growing as a result of the efforts and start-up-friendly policies of NYCEDC and Mayor de Blasio, as well as those of the French government, La French Tech and all its partners.
Find us on Facebook or follow us on Twitter, or visit our blog to learn more about NYCEDC projects and initiatives.If you want to learn more about our community and events, or partner with us to promote entrepreneurship, innovation and diversity, you can follow us on Twitter and Facebook, sign up for our newsletter, or send us an email.
Related Articles