---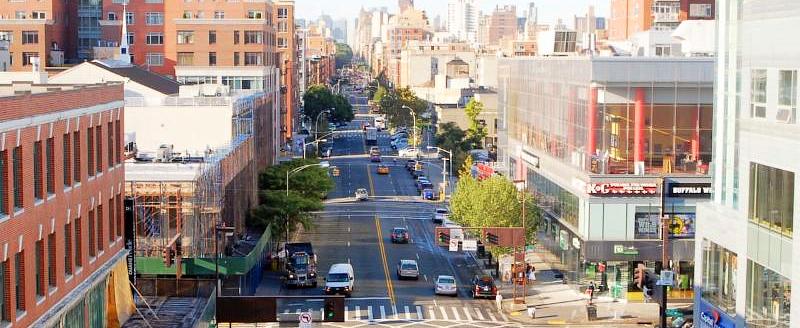 As we look at the future of affordable housing from Harlem to Hollis, we may consider the Forbes projected $240 million and $1.4 billion of medical marijuana tax dollars per year to pay some of the cost of the housing (these numbers do not include legalized recreational marijuana taxes).
NY Curbed reports that following his re-election victory in November, Mayor Bill de Blasio revealed an ambitious update on his affordable housing agenda: to create or preserve 300,000 units of affordable housing by 2026. The administration has now revealed that it made big strides toward that goal in 2017.
The city financed more affordable homes in 2017 than any other year prior to that. A total of 24,536 affordable homes were financed last year, breaking the previous record of 23,100 set by the Ed Koch administration in 1989. Nearly half of these affordable homes were for individuals making less than $33,400 per year or $43,000 for a family of three.
"Housing is the number one expense in New Yorkers' lives," said Mayor Bill de Blasio, in a statement. "We're bringing that expense down by putting shovels in the ground, and putting keys in tenants' hands. There is more help than ever to fight eviction, freeze your rent or find an affordable home—and we want New Yorkers to reach it."
Aside from the recently passed legislation to prevent tenant harassment, Mayor de Blasio was also referring to the newly launched housing web portal, which lets you easily look for key housing resources like how to fight eviction, and how to learn more about rent freezes.
Since de Blasio first took office, the city has financed 87,557 affordable apartments. Of the total financed homes last year, 17,359 were existing affordable units, and 7,177 were new homes. In addition, the city's housing lottery system posted 5,300 apartments in 2017, that's more than double the 2,500 posted in 2014.
"These aren't just numbers; they're families," said Alicia Glen, the deputy mayor for housing and economic development, in a statement. "Today's announcement means thousands more families will be able to live in the greatest city in the world, with real peace of mind."
Editors' note: Maybe those medical marijuana tax year dollars should be allocated to neighborhoods based on the amount spent by residents and let the residents decide how and where those dollars are to be spent. What do you think?
Related Articles
---