---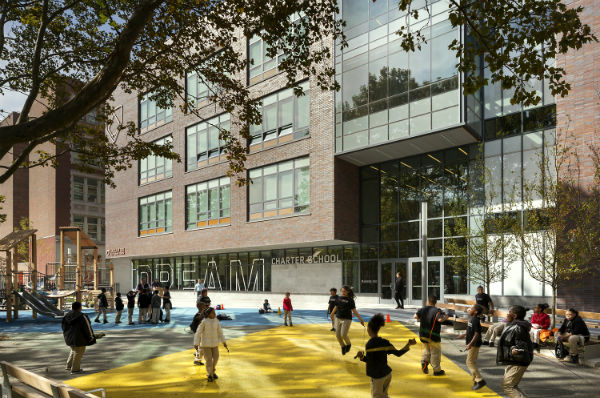 The NY Posts reports that there are the schools Mayor de Blasio doesn't mention. At 32 city elementary and middle schools, the average English-math proficiency rate on state exams has not exceeded 10 percent of students for four years in a row.
Harlem Education Council Member Caught Flying The BirdThe NY Post reports that a newly elected member of the Community Education Council (CEC) in Harlem w…Jun 4 2017harlemworldmag.com
Seventeen of these schools — which enroll nearly 10,000 kids — have been part of the mayor's signature Renewal program, which has spent $582 million on teacher training, social services and an extra hour a day of instruction. Four did so poorly that the city Department of Education closed them in June.
The other 15 have struggled without the extra aid.
Families for Excellent Schools, a pro-charter-school group that analyzed the test scores, blasted the 32 "failure factories," saying they "prove that thousands of the city's neediest kids have yet to see any meaningful improvement since the start of the de Blasio administration."
Spectrum Issues RFP For New Digital Education Program From Harlem To Hollywood Spectrum, in partnership with Charter Communications, Inc., has announced the launch of the Spectr…Jun 23 2017harlemworldmag.com
Education experts say the schools, where 96 percent of students are black and Hispanic, take a bigger share of homeless, transient and English-learning kids. The 32 schools also enrolled an average 28 percent of students with disabilities, up from 26 percent four years ago.
"These are the worst of the worst, but it's because they're concentrating the most challenging kids," said David Bloomfield, a Brooklyn College and CUNY Graduate Center education professor.
He faulted "DOE policy" for doing little to integrate the schools.
Two of the failing schools share buildings with successful, and popular, charters. PS/MS 149 Sojourner Truth in Harlem, where 5 percent of 256 kids passed math and 13 percent passed English language arts, is dwarfed by the flagship Success Academy charter, where 92 percent of 1,161 students passed math and 80 percent passed ELA.
But 26 percent of kids at Sojourner are homeless, compared with 7 percent at Success Academy. Also, nearly all kids at Sojourner qualify for free or reduced-price lunch, versus 62 percent at the charter.
Tennis Star Cici Bellis And Maserati Partner At Harlem Junior Tennis & Education Program BBQTennis Life reports that American CiCi Bellis made a surprise appearance Friday to meet some young t…Aug 26 2017harlemworldmag.com
"It's a vicious cycle," said Clara Hemphill, editor of InsideSchools. "It's very hard for schools with high concentrations of needy kids to gain traction, even if they have strong leaders and effective teachers — which they often don't. It's very hard to attract and retain staff in very needy schools."
Several of the low-performing schools were created for high-need students. Harbor Heights MS in Washington Heights, Academy for New Americans in Astoria, and Entrada in Harlem take non-English-speaking immigrants. New Design MS in Harlem takes over-age kids who have fallen behind.
The only charter school among the 32, Opportunity Charter in Harlem, offers "inclusive" classes with both general-ed and special-ed students. Eleven percent of students passed the latest English exams, and 2 percent passed math. The DOE wants to close it, but Opportunity has filed suit to stay alive.
Harlem's Espaillat On Department Of Education Decision To Fund Upward BoundToday, Harlem Congressman Adriano Espaillat, issued the following statement after he spent months ur…Aug 30 2017harlemworldmag.com
The DOE defended its efforts, saying that nearly all the 28 remaining schools are getting new reading coaches to help kindergarten to second-grade teachers, and that several have gotten new principals. The city also aims to support seven magnet elementary schools that can diversify student populations, a spokesman said.
Related articles
---