---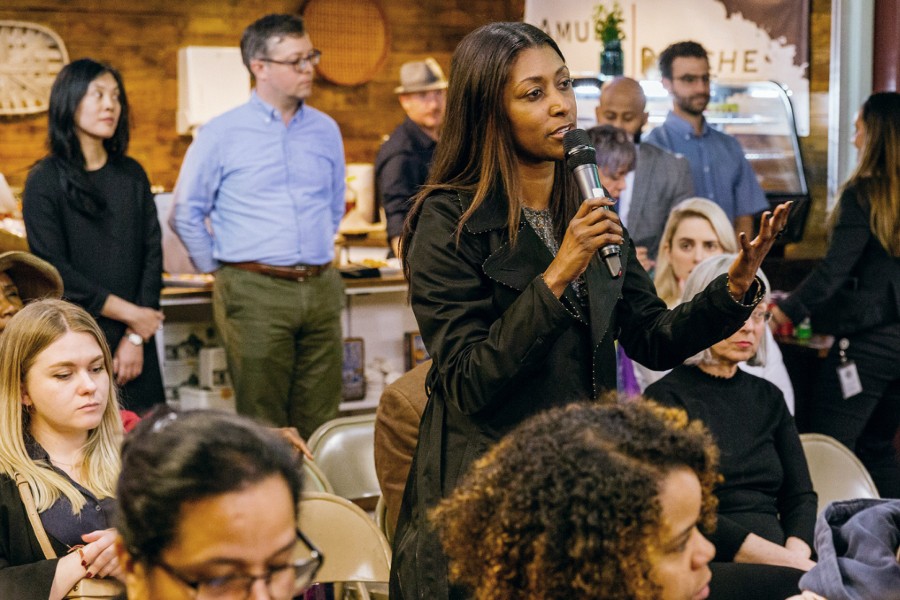 New York City Economic Development Corporation (NYCEDC) and Harlem African Burial Ground Initiative (HABGI) have jointly announced a pivotal step.
A step in the ongoing archaeological exploration of the Harlem African Burial Ground. Situated within the former 126th Street Bus Depot in East Harlem, the site on 126th Street between 1st and 2nd Avenues holds significant historical value. NYCEDC concurrently issued a Request for Proposals (RFP) to assemble an education and engagement team, tasked with fostering awareness about the site's history and the ongoing archaeological process within the East Harlem and Harlem communities, as well as beyond.
The Harlem African Burial Ground served as the resting place for both enslaved and free individuals of African descent from the mid-1600s to the mid-1800s. For over a decade, NYCEDC has partnered with HABGI and its precursor, the Harlem African Burial Ground Task Force, to formulate a vision for the memorialization of the site and the revitalization of the bus depot locale.
Mayor Eric Adams of New York City remarked, "The Harlem African Burial Ground honors and memorializes a part of New York City's history that too few New Yorkers get the chance to confront. This new phase of archaeological work is another major step towards building a permanent memorial that will pass along the lessons and memories of the past, while also addressing the needs of the community by building affordable housing and creating family-sustaining jobs for East Harlem residents."
Deputy Mayor for Housing, Economic Development, and Workforce Maria Torres-Springer noted, "The Harlem African Burial Ground is a vital piece of New York's past. By preserving and honoring the lives of those buried here, we proudly showcase the importance of an inclusive public history."
NYCEDC President & CEO Andrew Kimball added, "This is a watershed moment in the long effort to properly honor New Yorkers who were buried here while increasing awareness of this historic site."
The latest phase of archaeological work will encompass a comprehensive distribution study of human remains across the bus depot site. NYCEDC and HABGI will co-host a community town hall on September 18th to elucidate further details about the Harlem African Burial Ground's history and the upcoming stages of the project.
This project not only highlights historical preservation but also initiates a broader renaissance in Harlem, combining education, memorialization, affordable housing, and community engagement. As the initiative unfolds, it reflects a commitment to recognizing the past while contributing to a more equitable future for all.
For more information on the RFP for the education and engagement effort, please visit our RFP webpage.
---