---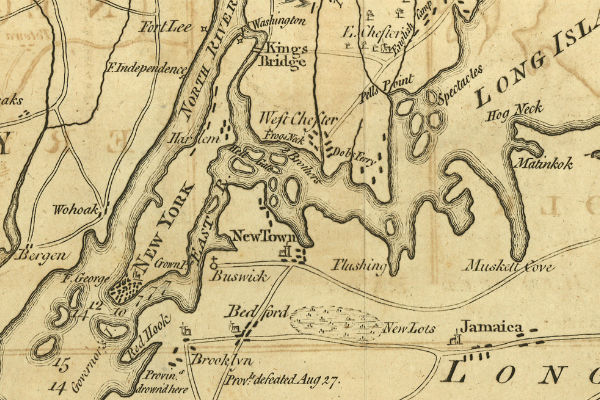 Today, the NYC Districting Commission released its preliminary plan on the new City Council district maps.
The New York City Charter mandates that the maps are redrawn every 10 years to reflect changing demographics from the census.
There will be another round of public hearings in each borough in August, and the plan will then be submitted to the City Council in September.
Once adopted, the new maps will go into effect in February 2023 ahead of that spring's elections.
The NYC Districting Commission is tasked with, among other things, keeping communities of interest together, which are defined as distinct neighborhoods, communities or groups of people (often understood as ethnic groups) who have common policy interests.
Murad Awawdeh, Executive Director, New York Immigration Coalition, "The NYC Districting Commission has failed immigrant New Yorkers in its draft City Council district maps. By splitting several immigrant communities and not maintaining all of the City Council's plurality minority districts, the NYC District Commission did not meet its mandate of keeping communities of interest together. The proposed district lines split up communities of color in Woodside, Ridgewood, Kensington, Richmond Hill, and the historically connected Latino communities in Red Hook and Sunset Park, making it harder for immigrant New Yorkers in these areas to elect the leaders that will represent their interests in the City Council. While some progress was made in the creation of a majority Asian district in Brooklyn, all New Yorkers deserve to have a voice in their local democracy, and these maps do little to ensure that promise is kept."
The New York Immigration Coalition (NYIC) is an umbrella policy and advocacy organization for more than 200 groups in New York State.
We envision a New York state that is stronger because all people are welcome, treated fairly, and given the chance to pursue their dreams.
Our mission is to unite immigrants, members, & allies so all New Yorkers can thrive.
We represent the collective interests of New York's diverse immigrant communities and organizations and devise solutions to advance them; advocate for laws, policies, and programs that lead to justice and opportunity for all immigrant groups; and build the power of immigrants and the organizations that serve them to ensure their sustainability, to improve people's lives, and to strengthen our state.
Related Articles
---