---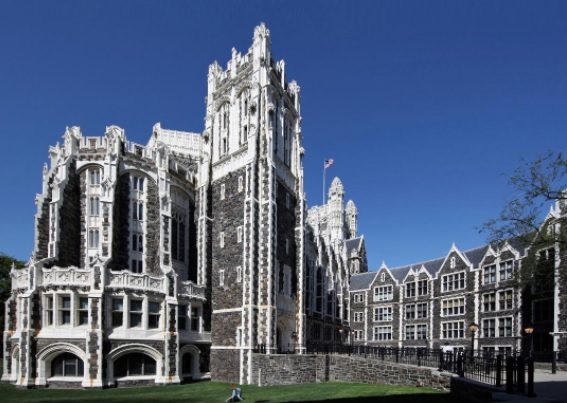 NYC Deputy Mayor J. Phillip Thompson and NYC Department of Small Business Services (SBS) Commissioner Gregg Bishop today announced a new partnership with City College of New York to prepare New Yorkers for in-demand tech jobs through SBS' NYC Tech Talent Pipeline initiative (TTP). Through TTP's CUNY 2x Tech initiative, City College will join Hunter College and Lehman College to help over 625 CUNY students access courses, advising, and internships this fall 2018 semester. During the spring 2018 semester, CUNY 2x Tech enrolled over 140 CUNY students in courses taught by industry professionals on emerging skills, including artificial intelligence and software engineering. Graduates have been hired into full-time roles at high-profile companies including BNY Mellon, GrubHub, and Microsoft.
CUNY 2x Tech was launched in 2017 as part of Mayor Bill de Blasio's New York Works plan. The initiative aims to double the number of graduates with tech bachelor's degrees from CUNY Colleges by 2022, and better align tech education with industry needs.
"The City is committed to ensuring that our next generation of employees is equipped with the skills needed to succeed," said J. Phillip Thompson, NYC Deputy Mayor for Strategic Policy Initiatives. "With programs like CUNY 2x Tech, we're building a world-class higher education pipeline to make New York City the destination for qualified tech talent."
"New York City's economy is increasingly driven by tech and we need to ensure that our rising workforce can meet the needs of this ever-evolving industry," said Gregg Bishop, Commissioner of the NYC Department of Small Business Services. "By investing in the future of New York's students through CUNY 2x Tech, we're investing in the future of our local economy."
Top NYC Companies Building a World Class Higher Education Pipeline Designed and delivered together with TTP's industry and academic partners, CUNY 2x Tech provides support for industry-aligned instruction, knowledgeable advisors, and relevant work experience. During its first semester at Hunter College and Lehman College, CUNY 2x Tech has led to the following:
75 students securing tech internships at companies such as Meredith Corp;
7 new computer science courses on skills including artificial intelligence, software engineering, and data warehousing reaching 140+ students;
12 new adjunct professors from companies including LinkedIn, Bank of America, and AppNexus;
Graduates hired into full-time roles at leading companies including Vimeo, BNY Mellon, JPMC, Blue Apron, Accenture, GrubHub, Microsoft, and CapitalOne; And
Increased commitments for the Fall 2018 semester including over 10 new computer science courses and 15 new adjunct professors from companies such as EY, Capital One, and Etsy.
For more information on CUNY 2x Tech, visit techtalentpipeline.nyc/cuny2xtech
"The idea of expanding opportunities in tech fields aligns perfectly with CCNY's core mission," said Vince Boudreau, President of the City College of New York. "We are excited to be part of a program, which prepares the students of today to take advantage of employment opportunities in New York City's emerging technology economy."
"CUNY has proudly worked with the NYC Tech Pipeline to develop the CUNY 2xTech initiative and I am delighted to see the program expand to City College," said Vita C. Rabinowitz, CUNY Interim Chancellor. "Both Hunter College and Lehman College have helped create a powerful foundation for the success of this initiative at CUNY. We want to launch our graduates to great careers. Our city and state need a well-trained tech workforce. The CUNY 2XTech Initiative is right for CUNY, and the strength of this innovative program at our colleges represents our commitment to bringing new academic and professional opportunities to our students."
For more information, go to techtalentpipeline.nyc/
For more information on all SBS services, go to nyc.gov/sbs or call 311
---