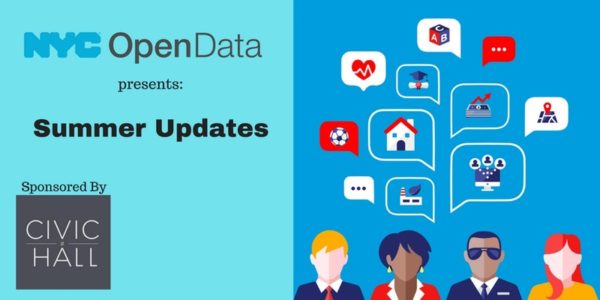 NYC Open Data is proud to share this year's NYC Open Data for All Report! Open data would not exist if it were not for New Yorkers like you asking for this information, curious to learn more about their City and using this information to make change your communities. NYC Open Data is proud to show you the progress we've made over the last year and to highlight seven stories of how New Yorkers from Harlem to Hollis use open data.
This is the first year that they've enabled commenting on the report at the bottom of each section. They encourage you to leave a comment (or share your story!) by September 1st,, 2017. Your ideas and thoughts will help them make next year's report even better and surely inspire them with more ideas for the program itself.
Finally – the Open Data Summer Updates event is next week but already sold out! NYC Open Data encourage you to join in via livestream, you can find details on how to join next week via the event page.
Related Articles