---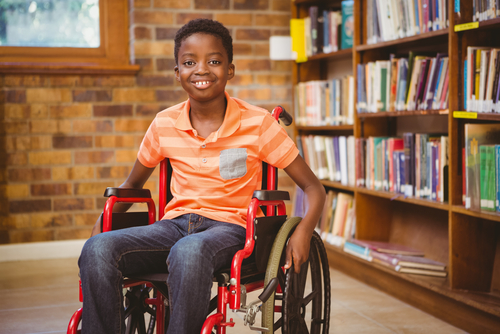 The New York Disability Advocates (NYDA) today released a report that found 80% of healthcare providers from Harlem to the Hudson for the I/DD community say incoming budget cuts.
The cults will result in the closure or reduction of existing services and support within New York State. According to the report, I/DD providers estimate that the October 1st cuts will have an impact of cutting almost 1,200 more beds, on top of the 611 beds already lost to COVID-19 and previous bed closures.
These 1,800 beds comprise 6% of the beds in the system. Amidst the worst public health crisis in a century and facing two rounds of horrendous cuts that would attack the core supports provided to people with disabilities, NYDA surveyed a sample of agencies representing over 38% of the residential support system across New York State.
"Our system that was built to serve and care for individuals with Intellectual/Developmental Disabilities is on the verge of crumbling," said New York Disability Advocates President Tom McAlvanah. "While we understand COVID-19 has put the state under financial stress, these budget cuts will destroy programs and services for well over 10,000 people with disabilities in New York state. The state must fulfill their obligation to these individuals and the workers that care for them and revoke these crippling budget cuts."
Budget Cuts
The nearly half a billion-dollar budget cuts to the New York I/DD community that are moving forward, over the objection of state legislators, include rate cuts related to people no longer in their homes as a result of COVID-19 deaths, COVID-19 complications, or other medical and therapeutic reasons, as well as a withhold or impoundment of 20% for a variety of programs that support families and people trying to live and work independently.
In addition, people waiting for services, including those who are homeless and in hospitals/nursing homes, have had funding for their programs slashed by New York State.
Survey Results
Vacancy Cuts
The cuts related to vacant beds are insidious, as the State (OPWDD) controls the filling of every vacant bed.
64% found OPWDD to be the obstacle in filling beds and a hindrance in doing what was best for the people the voluntary community supports
55% of providers stated it takes more than half a year to fill a vacancy and 20% say they typically are forced to wait longer than 9 months to fill a vacancy
20% of respondents reported being forced to take beds out of use (decertify beds) in the last four years
If budget cuts are implemented as announced by the state, providers say they will be forced to take drastic measures in closing or reduction of existing services and supports.
39% of providers said they would close beds
35% of providers said they would close homes
56% of providers said they would combine or consolidate residences
These reductions in capacity will occur at a time when there are thousands of individuals on wait lists who have been awaiting placement into homes for years while currently living at home with aging parents.
Impoundment
New York State is also implementing a "cash management" (impoundment) program wherein 20% of the revenue for certain programs is being withheld until such time as the State determines whether these savings will count as cuts or not.
The 20% withhold policy threatens current services provided to approximately 55,000 people statewide (41% of those served) and impacts 9 out of every 10 agencies.
As a result of this impoundment of funds ($65 million on an annual basis), 30% of providers said they would need to close or discontinue services if these funds are not restored by the end of the year—resulting in almost 8,000 people being left without services.
New York Disability Advocates (NYDA) is a statewide coalition of seven non-profit provider associations encompassing more than 300 non-profits agencies providing vital services and support to more than 140,000 New Yorkers with intellectual and developmental disabilities.
---