---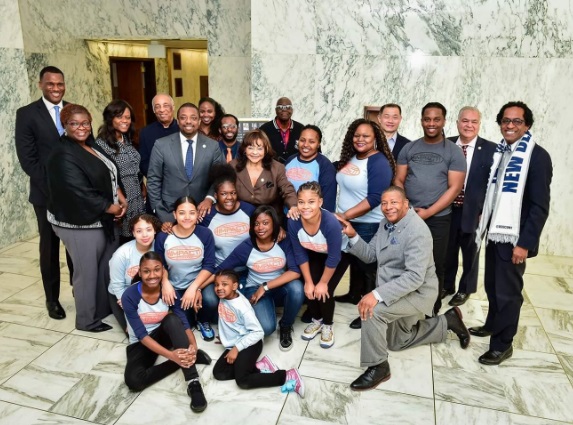 On Monday, March 18, 2019, New Heritage Theatre Group and IMPACT Repertory were recognized by the New York State Assembly in recognition of the theater's 55th Anniversary.
Robert Rodriguez, 68th Assembly District, Inez E. Dickens, District 70th Assembly District, Al Taylor 71st Assembly District issued the following statement on the floor of the Assembly.
"We have an organization worthy of the esteem of both the community and the Great State of New York"
Later that day Assembly Member Inez Dickens stated: "Special thanks to Voza Rivers and Jamal Joseph on 55 years of excellence and prosperity in the Harlem community through arts & culture for Harlem's youth! I especially want to thank IMPACT children for an amazing performance here in Albany. We wish them all the best!"
New Heritage Theatre Group, (NHTG) celebrating its 55th anniversary, founded in 1964 by Roger Furman, of the 1940s American Negro Theatre has three divisions: IMPACT Repertory Theatre – the Youth Division; New Heritage Films/Harlemwood Film Festival, producers of documentaries/short films and showcases for filmmakers of color in an annual festival; and Furman Theatre Rep, a select group of multi-ethnic, multi-cultural actors, writers, directors, technicians and designers who support works by emerging and established artists of color.
Since inception NHTG has been a powerful force shaping the cultural landscape of artists in the Harlem community & has showcased and presented actors, playwrights, et al. who have contributed to Harlem's cultural landscape. A short list includes: Danny Glover, Amiri Baraka, Mbongeni Ngema (Sarafina!), Sonia Sanchez, Tsidii LeLoka (Lion King) & Ossie Davis. In 1983, after Furman's passing, founding member Voza Rivers, theatre producer, assumed leadership of NHTG, & expanded Furman's vision to include international theater from the townships of South Africa and the culture of Japan. NHTG has successfully partnered with other institutions, e.g. Lincoln Center Theatre, Schomburg Center for Research, American Museum of Natural History, City College Center for the Arts, Columbia University School of the Arts and Committed Artists: South Africa. In 1997, playwright/director Jamal Joseph joined as Executive Artistic Director. Rivers and Joseph reorganized NHTG to focus on a new generation of young playwrights & actors to keep Black theater alive for future generations in new & exciting ways.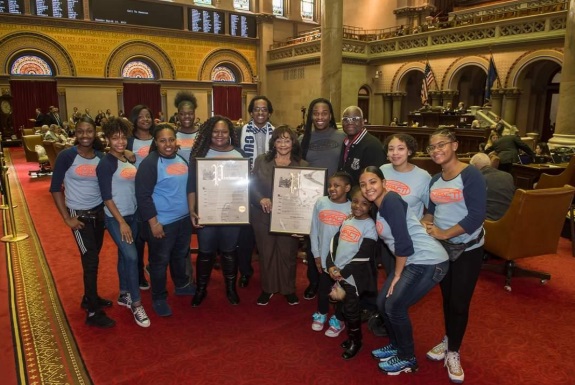 IMPACT Repertory Theatre (IMPACT) was created in 1997 by Jamal Joseph, Joyce Joseph, Voza Rivers, and Alice Arlen, and operates as a major branch of the New Heritage Theater Group IMPACT is an innovative youth performing arts program, which combines training in the creative arts (spoken word, musical theater, dance, poetry, and song-writing) and youth leadership development, through the concept of "art-ivism" — using art and activism to change the world. IMPACT uses art as a vehicle to empower youth from disadvantaged neighborhoods and families with the knowledge, skills, tools, and self-esteem needed to bring about positive personal and social change and is a positive and nurturing alternative to the environments that often make young people vulnerable.
In 1998, IMPACT was nominated for an Oscar and a Grammy for Best Song in the film "August Rush."
Photo credit: 1-2) New Heritage Theater Group.
---