---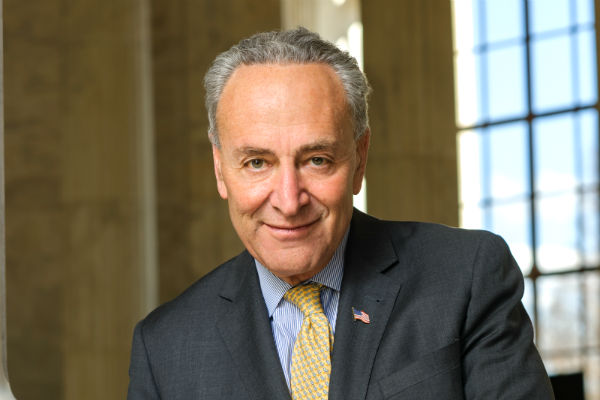 On Thursday, Senator Chuck Schumer (D-NY) unveiled a proposal to help the United States transition from gas vehicles to electric ones through the distribution of cash vouchers.
Under the plan, large rebates of $3,000 or more would be given to individuals who trade in an older gas-powered vehicle for a cleaner, electric one. The plan would also entail building out an EV charging network and providing grants to businesses to rework their manufacturing facilities to support the production of EVs and batteries.
Schumer estimates that the plan will cost $454 billion over the course of 10 years and would result in 63 million fewer gas-powered cars on the road by 2030.
"Critics have long said that bold action on climate change would cost America money and jobs. This is not true," Schumer wrote in an op-ed for the New York Times called "A Bold Plan for Clean Cars." "My plan is estimated to create tens of thousands of new, good-paying jobs in this country and should re-establish the United States as the world leader in auto manufacturing."
The plan starkly contrasts the Trump administration's August proposal to roll back Obama-era fuel efficiency requirements through 2026.
Schumer said he plans to introduce the proposal as an element of "bold and far-reaching" climate legislation in November 2020. Supporters of the plan include the Sierra Club, the Natural Resources Defense Council, the League of Conservation Voters, the United Automobile Workers, the International Brotherhood of Electrical Workers, Ford, and General Motors reports Consumer Affairs.
---