---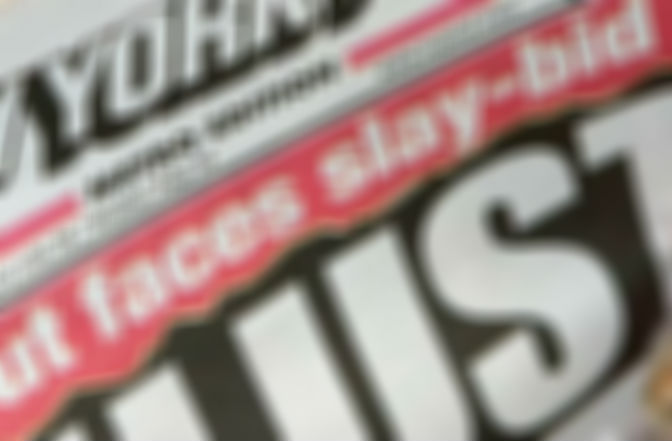 The NY Daily News reports that a New York Post reporter has been suspended from the money-losing tabloid following his arrest Wednesday night for driving drunk, crashing into a parked car and fleeing the scene, police said.
Frank Rosario was driving north on Amsterdam Ave. in Harlem in a grey Toyota with a flat tire when he struck a parked car near W. 134th St. about 9 p.m., police said. Nobody was injured.
Rosario, 32, had a blood-alcohol level of .211, nearly three times the legal limit, court records show. There was an open bottle of whiskey in the car when he was stopped. He was administered a Breathalyzer test, sources said.
"I'm sorry officer. I was drinking whiskey. I'm a reporter for the New York Post," Rosario allegedly told cops, according to Assistant District Attorney Brein Millea at his arraignment.
After he hit the parked car, he fled and a witness called cops.
His vehicle was spotted by cops about 30 minutes later and Rosario pulled over at Amsterdam Ave. and W. 144th St. He was taken to the 28th Precinct stationhouse for alcohol testing and charged with DWI, leaving the scene of an accident, and driving while ability impaired.
The Post suspended Rosario "pending the outcome of an internal investigation," a spokesperson for the newspaper said in an email statement.
Rosario, who lives in Theills, in Rockland County, has no prior arrests. He was released on his own recognizance Thursday.
Rosario is due to return to court Sept. 14.
Read more about this story here.
---