---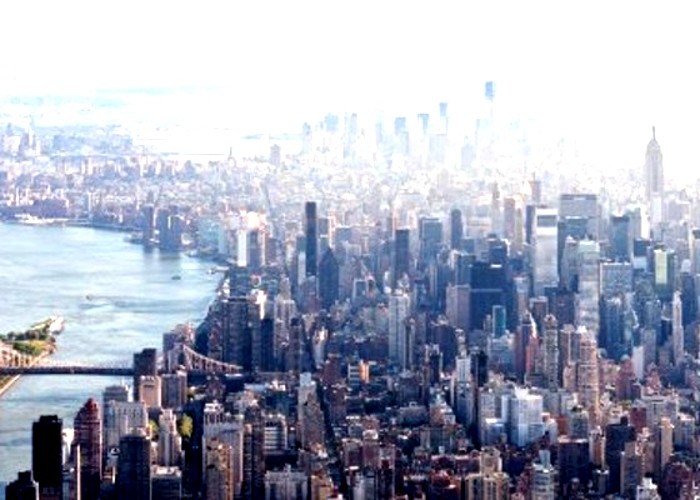 Following the introduction of the New York State Assembly and Senate's one-house budget resolutions.
Immigrant New Yorkers and advocates celebrated the inclusion of $345 million for Coverage for All, which would expand health care coverage to every New Yorker, regardless of their immigration status.
The Assembly and Senate's commitment to this investment marks a significant victory for the Coverage for All campaign.
Murad Awawdeh, Executive Director, New York Immigration Coalition:
"The Senate and Assembly's commitment to including Coverage for All in their budgets indicates a long-overdue acknowledgment that, as we enter year three of an unprecedented health crisis, ensuring the health of every New Yorker must be a priority to fight this pandemic and recover stronger. This historic legislation will finally extend health coverage to low-income New Yorkers, regardless of immigration status. While more remains to be done to ensure that every New Yorker has an equal chance to thrive, we thank Senate Majority Leader Andrea Stewart-Cousins and Assembly Speaker Carl Heastie for taking this important first step in New York State's road to recovery."
The New York Immigration Coalition (NYIC) is an umbrella policy and advocacy organization for more than 200 groups in New York State.
We envision a New York state that is stronger because all people are welcome, treated fairly, and given the chance to pursue their dreams.
Our mission is to unite immigrants, members, & allies so all New Yorkers can thrive.
We represent the collective interests of New York's diverse immigrant communities and organizations and devise solutions to advance them; advocate for laws, policies, and programs that lead to justice and opportunity for all immigrant groups; and build the power of immigrants and the organizations that serve them to ensure their sustainability, to improve people's lives, and to strengthen our state.
#Coverage4All is a campaign to expand coverage to all New Yorkers.
The campaign is a coalition of community members, community organizations, health care providers, legal service providers, and labor, immigrant, and health care consumer advocates.
Our objective is to create a statewide health insurance product for New Yorkers who are excluded from eligibility for coverage because of their immigration status, by enacting A880A/S1572A.
A campaign of Health Care for All New York (HCFANY), #Coverage4All is led by the New York Immigration Coalition and Make the Road New York.
---