---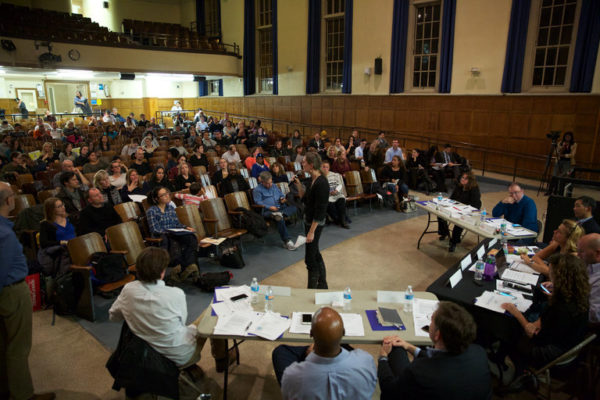 The NY Times reports that the New York City's Education Department is withdrawing a plan to merge two elementary schools in southern Harlem after receiving criticism that it had not given parents enough time to respond, it said on Monday.
The department announced in October that it wanted to merge Public School 241, the STEM Institute of Manhattan, which has had its enrollment decline steeply in the last decade, with nearby Public School 76. The department also wanted to redraw the school zone lines in the area to divide the STEM Institute's zone among P.S. 76 and three other nearby schools in Community School District 3.
That would require a vote of the district's Community Education Council, an elected volunteer board.
But the proposal faced opposition from STEM Institute parents and members of the council, who said that the department was rushing the plan through and not listening to the concerns of black and Hispanic parents whose children attend the schools. Several parents drew comparisons to the 18 months that the department recently spent pursuing a rezoning of several schools at the southern end of District 3, where more parents are white.
Several members of the education council said recently that they were inclined to vote against the rezoning in southern Harlem because the department had not proposed a plan to reverse the decline in enrollment at nearly all the neighborhood's traditional elementary schools.
Many of the schools have struggled academically, and families have been abandoning them for higher-performing charter schools.
In the 2015-16 school year, more than a third of the black elementary school students in District 3 who attended public schools went to charter schools. As the neighborhood has gentrified, the local schools have struggled to attract middle-class families and white families. Many of those families send their children to private schools or to public schools farther south.
On Monday, Joe Fiordaliso, the council president, said he was pleased by the news that the city was withdrawing the plan.
"We're hoping that this decision by the department gives us the opportunity to hit the reset button and work on something that makes sense for everyone," he said.
Related Articles
---